In June, Alfredo Luján MA '87, MLitt '18, legendary Bread Loaf/New Mexico director's assistant, was named vice president of the National Council of Teachers of English (NCTE).

Alexandra Checka MA '16 was selected as a Teacher of the Year 2018 finalist in the Fort Worth School District.
In spring of 2018, Dan Toomey MA '89 was nominated to serve on the Robert Frost Society's executive board.
Longtime Vermont faculty member Robert Stepto was named the John M. Schiff Professor of English at Yale University.
Oxford faculty member Christine Gerrard won first prize in the 2018 OxTALENT awards for digital innovation in teaching for her Democratising the Classics course, in which students are able to handle museum objects online in a virtual learning environment. She also received a 2018 University of Oxford Humanities Division Teaching Excellence Award.
Eric Pritchard, Vermont faculty member, earned the 2018 Distinguished Campus Promotion Award for his exceptional record of achievement after being promoted to and tenured as associate professor at the University of Illinois at Urbana-Champaign. Pritchard is now associate professor of English at SUNY's University at Buffalo.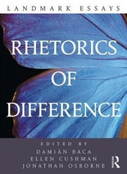 Damián Baca, faculty member at Bread Loaf/New Mexico, won the Outstanding Faculty for Graduate and Professional Students Award from the University of Arizona, where he is associate professor of English. He also received a 2018 National Consortium of Environmental Rhetoric and Writing (NCERW) Writer-in-Residence Fellowship. The book Landmark Essays on Rhetorics of Difference (Routledge), which Baca coedited with Ellen Cushman and Jonathan Osborne, was published in October.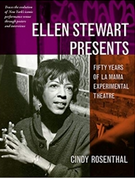 Longtime Bread Loaf Acting Ensemble actor Cindy Rosenthal won the 2017 George Freedley Memorial Award Special Jury Prize for her book Ellen Stewart Presents: Fifty Years of La MaMa Experimental Theatre (U of Michigan Press, 2017).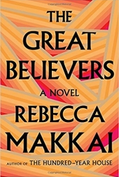 The Great Believers (Viking, 2018), the new novel by Rebecca Makkai MA '04, has been long-listed for the 2018 National Book Award in Fiction.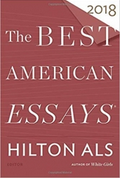 The essay "The Other Steve Harvey" by Steve Harvey MA '84 was reprinted in The Best American Essays 2018 (October 2018).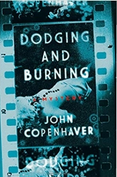 John Copenhaver MA '04 has received critical acclaim from Publishers Weekly and the Associated Press for his debut novel, Dodging and Burning (Pegasus Books, 2018).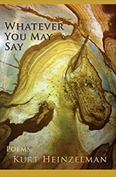 Kurt Heinzelman MA '72 published "'The Need of Being Versed': Frost, Stevens, and Birds" in the Wallace Stevens Review's special issue on Frost and Stevens (Vol. 41, Issue 1, 2017). Kurt also published his fifth book of poems, Whatever You May Say (Pinyon, 2017).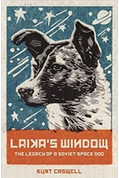 Kurt Caswell MA '98 published Laika's Window: The Legacy of a Soviet Space Dog (Trinity UP, 2018).
JT Price MA '14 published "The Next Morning," a short epistolary story originally drafted for Stephen Donadio's Displaced Persons course, in Guernica magazine's "The Kiss" series (March 2018) and the short story "Lessons from the Masters" in Post Road magazine (Issue 33, Spring 2018).
Current student Derek Burtch published "Erase the Space: Short Distance Writing Exchanges and Public Discourse in the High School English Classroom" in the English Journal (Vol. 107, No. 5, May 2018).
Emily James MA '15 published the children's book The Adventures of Pinky: Friends in Fun Places (POW! Custom Publishing, 2018).
Edutopia published the article "8 Truths About Teaching Writing to Middle Schoolers" (June 29, 2018) by Ryan Tahmaseb MA '15.
Vanessa Waltz MA '10 published a set of Holocaust poems titled "Anne Frank: A polyptych" in the Fortnightly Review (August 2018).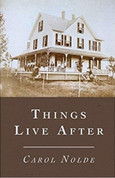 Carol Nolde MA '64 published a poetry chapbook, Things Live After (Finishing Line Press, March 2018).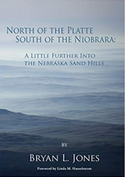 Bryan Jones (attended '90) published his most recent book, North of the Platte, South of the Niobrara: A Little Further into the Nebraska Sand Hills (Stephen F. Austin State University Press, 2018).
Philip Cate Huckins (attended '92) published a book of poetry, Granite's Voice: Poems of New Hampshire (Booksmyth Press, 2018).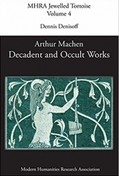 New Mexico faculty member Dennis Denisoff published the scholarly edition Arthur Machen: Decadent and Occult Works (Cambridge: MHRA, July 2018) and coedited and introduced (with Regenia Gagnier) the peer-reviewed digital edition of Oscar Wilde's "The Harlot's House" (COVE).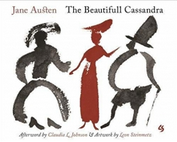 Claudia Johnson, Bread Loaf faculty member, director of the Bread Loaf letterpress project, and Princeton professor of English, published a new edition of Jane Austen's The Beautiful Cassandra (Princeton UP, 2018), with illustrations by Leon Steinmetz.
Cheryl Savageau, Bread Loaf/Vermont faculty member, published "Akiw8gan" and "Reciproesis" in A Glossary for Writing Within the Anthropocene (Wesleyan, August 2018). Her book Dirt Road Home was selected for inclusion in the New Commons project by the University of Maine at Farmington.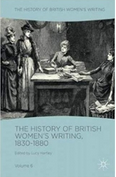 Lucy Hartley, Bread Loaf/Oxford faculty member and professor of English at the University of Michigan, published "'How to Observe': Charles Eastlake and the Professionalism of Art" in the Journal of Art Historiography (June 2018) and "Beauty" in the Journal of Victorian Literature and Culture (Fall/Winter 2018). She also edited The History of British Women's Writing, 1830–1880 (Palgrave Macmillan, 2018).
Presentations
Patrick Martin MA '12 appeared on MTV News (August 9, 2018) along with other student and teacher founders of the Safe Schools Project in Charleston, South Carolina, to discuss gun violence solutions.
Vermont faculty member Kate Marshall, associate professor of English at the University of Notre Dame, was the plenary speaker at the Society for Novel Studies annual conference at Cornell University (June 2018).