Awards
Annabel Barry, 2019 Princeton Bread Loaf Fellow, was awarded a Mitchell Scholarship to study philosophy and literature at University College Dublin.
Current student Elizabeth Farrow has been selected as a finalist for the Golden Apple Award for Excellence in Teaching for Illinois high school teachers.
The Harrisburg Area Community College Foundation awarded professor Geri Gutwein MA '89 with the Bruce E. Cooper, Esq. Leadership Award.
Publications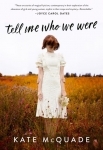 Kate McQuade MA '11 has published a collection of stories, Tell Me Who We Were (William Morrow, 2019). McQuade invented one of the stories, "The Translator's Daughter," in a fiction-writing class at Bread Loaf with David Huddle.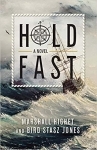 Marshall Highet MA '07 wrote, with Bird Jones, the young adult novel Hold Fast (Globe Pequot, 2019).
Current student Annie Syed published "Landscape through the Body," an essay developed in a 2018 Bread Loaf class with Dennis Denisoff, in the Fiddlehead (Spring 2019).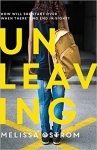 Melissa Ostrom MA '00 published the YA novel Unleaving (Feiwel & Friends, 2019). Her short fiction has appeared in Fourteen Hills, the Baltimore Review, the Florida Review, and Passages North.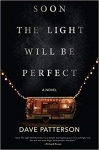 Dave Patterson MA '08 published Soon the Light Will Be Perfect (Hanover Square Press, 2019).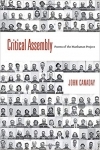 John Canaday (attended '89) published Critical Assembly: Poems of the Manhattan Project (University of New Mexico Press, 2017).
K. Brenna Wardell (attended '88) published her first book, Of Moose and Me: Animal Tales from an Alaskan Childhood (Corpus Callosum Press, 2019).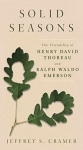 Jeffrey S. Cramer  (attended '78) has published a new book, Solid Seasons: The Friendship of Henry David Thoreau and Ralph Waldo Emerson (Counterpoint, 2019).
Chris Gilbert MA '10 published the article "Creating Educational Destruction: A Critical Exploration of the Central Neoliberal Concepts and Their Transformative Effects on Public Education" in the Educational Forum (Vol. 83, Issue 1, December 2018).
Ryan Tahmaseb MA '15 published the poem "For Noah, In His First Year" in Carolina Quarterly (Fall/Winter 2018, Vol. 68.1).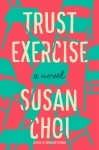 A new novel by Bread Loaf/Vermont faculty member Susan Choi, Trust Exercise, was published in April (Henry Holt).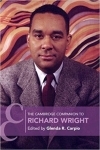 Robert Stepto, Bread Loaf/Vermont faculty member, published the essay "Rhythms of Race in Richard Wright's 'Big Boy Leaves Home'" in The Cambridge Companion to Richard Wright (Cambridge UP, 2019).
Bread Loaf/New Mexico faculty member Damián Baca coedited, with Ellen Cushman and Jonathan Osborne, Landmark Essays on Rhetorics of Difference (Routledge, 2018).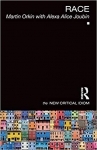 Bread Loaf faculty member Alexa Alice Joubin coauthored, with Martin Orkin, Race (2019) as part of Routledge's New Critical Idiom series.
Robert N. Watson, former Bread Loaf/Vermont faculty member, published Cultural Evolution and Its Discontents: Cognitive Overload, Parasitic Cultures, and the Humanistic Cure (Routledge, 2018).