Awards
Patricia Redd Johnson MA '03 was honored in 2017 as the inaugural recipient of the Academy for Teachers' Woodridge Award for Great Teachers.
Doug Wood MA '97 was selected as the recipient of the Harvard Graduate School of Education's 2018 Alumni Council Award. He will also be delivering the 2018 commencement address at his undergraduate alma mater, Wofford College.
Emily Zdyrko MA '16 won second place in the Stories Out of School Contest sponsored by the Academy for Teachers and Tin House for her piece "I Often Tell People…".
Beverly Moss, director of the Bread Loaf Teacher Network, won a 2018 Alumni Award for Distinguished Teaching at the Ohio State University, where she is associate professor of English.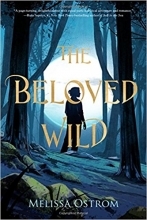 Melissa Ostrom MA '00 published her debut YA novel, The Beloved Wild (Macmillan, 2018).
Current student Kenneth Mitchell published the essays "Under the Blue Tarp" (Jan–Feb 2018) and "Night School" (Mar–Apr 2018) in Dirt magazine. His poem "Mauvais Sujet" appears in the October 11, 2017, edition of the Ekphrastic Review.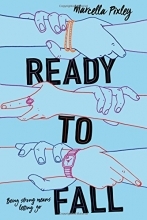 In November, Marcella Pixley MLitt '00 published her most recent YA novel, Ready to Fall (Farrar, Straus and Giroux, 2017). Her previous novels include Freak (FSG 2007) and Without Tess (FSG 2011).
The Wind People, a new play by Roger Mason MA '14, received readings with New Group Theatre, National Winter Playwrights' Retreat, and the Ensemble Studio Theater/Los Angeles.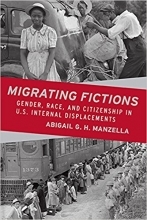 Abby Manzella MLitt '03 published the book Migrating Fictions: Gender, Race, and Citizenship in U.S. Internal Displacements (OSU Press, 2018).
Current student Himali Singh Soin published "Voyage to a White Mars" in National Geographic Traveller India (November 2017).
Vanessa Waltz MA '10 published "'What did you think of when you were a little girl … like me?': The Prosy Day Pleasures of the Anne of Green Gables and Emily of New Moon Series" in The Shining Scroll (The L.M. Montgomery Literary Society, 2016).
Joy Craun MA '17 published "We Need to Read Stories of People Who Were Enslaved" in the February 27, 2018, edition of Christianity Today.
"Effective Student-Led Discussions," a piece by Ryan Tahmaseb MA '15, appeared in Edutopia on March 6, 2018.
Dennis Denisoff, Bread Loaf/New Mexico faculty member and Ida Barnard McFarlin Chair of English at the University of Tulsa, coedited (with Regenia Gagnier) Oscar Wilde's "The Harlot's House" (Central Online Victorian Educator, 2018) and wrote "Occult Synaesthetics in Pamela Colman Smith's The Green Sheaf" in The Occult Imagination in Britain, 1875–1947, eds. Christine Ferguson and Andrew Radford (Routledge, 2018).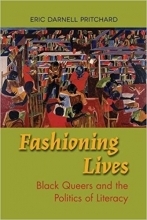 Eric Darnell Pritchard's book, Fashioning Lives: Black Queers and the Politics of Literacy (Southern Illinois UP, 2016), earned the inaugural 2017 Outstanding Book Award from the Conference on Community Writing, as well as two awards from the Conference on College Composition and Communication: the 2018 Advancement of Knowledge Award and the 2018 Lavender Rhetorics Book Award for Excellence in Queer Scholarship. The Vermont faculty member and assistant professor of English at the University of Illinois at Urbana-Champaign also guest edited a special issue of the journal QED: A Journal of GLBTQ Worldmaking titled "Sartorial Politics, Intersectionality, and Queer Worldmaking" (Michigan State UP, 2017).
Bread Loaf/Vermont faculty member Kate Marshall, associate professor of English at the University of Notre Dame, published "The New Wave Fabulism and Hybrid Science Fictions" in American Literature in Transition, 2000–2010, ed. Rachel Greenwald Smith (Cambridge UP, 2017). She will also be featured as a keynote panelist at the Society for Novel Studies conference at Cornell University this May.
Bread Loaf/Oxford faculty member Stephen Berenson, founding director of the Brown/Trinity Rep MFA Programs in Acting and Directing, received critical acclaim for his performance as Willy Loman in Trinity Repertory Company's production of Death of a Salesman. He also created the role of Stuart Lasker in George Brant's new comedy Into the Breeches!
Damián Baca, associate professor of English at the University of Arizona and Bread Loaf/New Mexico faculty, cowrote (with Iris Ruiz) "Decolonial Options and Writing Studies" (in Composition Studies 45.2, 2017).
Michele Stepto, Bread Loaf/Vermont faculty member and lecturer in English at Yale University, received a Pushcart Prize nomination for "The Unfinished Poem" in One Sentence Poem.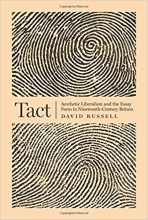 New Oxford faculty member David Russell, associate professor of English at the University of Oxford and dean and tutorial fellow at Corpus Christi College, published Tact: Aesthetic Liberalism and the Essay Form in Nineteenth-Century Britain (Princeton, 2017).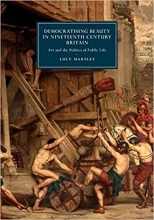 Lucy Hartley, faculty member at Bread Loaf/Oxford and professor of English at University of Michigan, published Democratising Beauty in Nineteenth-Century Britain: Art and the Politics of Public Life (Cambridge UP, 2017).
Cheryl Savageau, poet and Bread Loaf/Vermont faculty member, published "Bones—A City Poem" and "The Sweet and Vinegary Taste" in Ghost Fishing: An Eco-Justice Poetry Anthology, ed. Melissa A. Tuckey (University of Georgia Press, 2018), and "Water/Nebi" in the 3 Nations Anthology, ed. Valerie Lawson (Resolute Bear Press, 2017).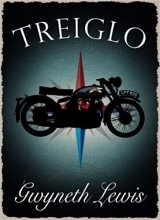 Gwyneth Lewis, former Welsh poet laureate and Bread Loaf/Vermont faculty member, published Treiglo (Cyhoeddiadau Barddas, 2017), her sixth book of Welsh-language poetry. The title translates to "Mutating."