Awards
Lee Krishnan MA '07 was honored with the 2017 Gloria de Souza Excellence Award for Best Educator at a ceremony in Mumbai this winter. The de Souza is a national Indian award recognizing transformative teaching.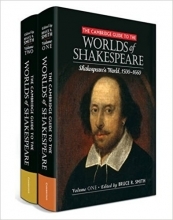 The Cambridge Guide to the Worlds of Shakespeare (Cambridge University Press, 2016), edited by Bread Loaf/New Mexico professor Bruce Smith, won two PROSE Awards from the American Association of Publishers; the Outstanding Print Reference Work of 2016 award from the Library Journal; and the Outstanding Academic Title of 2016 award from the American Library Association.
Bread Loaf/Vermont faculty member Caroline Bicks has been appointed as the inaugural Stephen E. King Chair of Literature at the University of Maine.
John Fyler, professor of English at Tufts University and faculty member at Bread Loaf/Oxford, was visiting scholar at the American Academy in Rome in November and December 2016.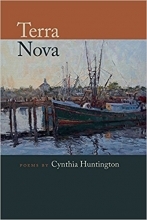 Publications
Cynthia Huntington MA '83 had her fifth book of poems, Terra Nova, published in February 2017 (Southern Illinois University Press).
David Koehn (attended '97) coedited with Alan Soldofsky Compendium: A Collection of Thoughts on Prosody (Omnidawn, February 2017).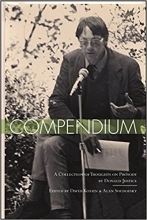 The novel Rabbit Cake (Tin House Books, March 2017), by Annie Hartnett MA '11, has earned starred reviews from Publishers Weekly and Kirkus and has been featured in People magazine, Marie Claire, and the Boston Globe.
Current student Olivia Griffiths published "Burning to Read: Letters from My Students in Support of Banned Books Week and the Freedom to Read Foundation" in the summer/fall 2016 edition of the Journal of Intellectual Freedom and Privacy.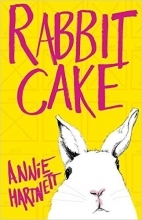 Ryan Tahmaseb MA '15 published "Children Writing for Children" in the fall 2016 issue of Independent Teacher, detailing his project teaching sixth graders to write and create children's books.
The White Dress, a new play by Roger Mason MA '14, received a reading at New York's Kraine Theatre in January as part of the Fire This Time Festival.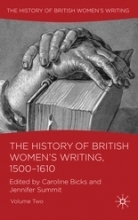 Janet Atkins MA '97, MLitt '08 published "High School Matters: Black Rhetoricians Matter" in the March 2017 issue of English Journal.
Kate Marshall, associate professor of English at Notre Dame, 2016–2017 Founders' Fellow at the National Humanities Center, and new faculty member at Bread Loaf/Vermont, published "The Old Weird" in Modernism/Modernity (September 2016).
New Mexico on-site codirector Holly Laird edited volume seven of Palgrave's History of British Women's Writing (gen. eds. Cora Kaplan, Bread Loaf/Oxford faculty member, and Jennie Batchelor, 2016), which heralds what is "modernist" about the crucial years from 1880 to 1920. New Bread Loaf/New Mexico faculty member Dennis Denisoff is a contributor to the text.
Alexa Alice Joubin, George Washington University professor of English and Bread Loaf/Vermont faculty member, contributed to the Oxford Handbook to Shakespearean Tragedy (Oxford University Press, 2016) and was interviewed in January 2017 by the Economist on the 2016 commemorative festivities for Shakespeare, Cervantes, and Tang Xianzu.
Middlebury and Bread Loaf/Vermont professor Shalom Goldman adapted and translated the vocal text for Philip Glass's opera Akhnaten, which was performed this year by the English National Opera in London and the LA Opera in Los Angeles.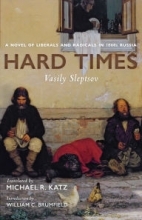 Bread Loaf/Vermont faculty member Michele Stepto published "After the Ice Retreated" and "Asparagus" in the April 2017 issue of Verse-Virtual, "Lost City" and "No Salt" in the March 2017 issue of that journal, and "Celebrate" in What Rough Beast (January 30, 2017).
Longtime Bread Loaf/Vermont faculty member Michael Katz, the C.V. Starr Professor Emeritus of Russian and East European Studies at Middlebury College, published the first English translation of Vasily Sleptsov's Hard Times. Hard Times: A Novel of Liberals and Radicals in 1860s Russia was printed by the University of Pittsburgh Press in 2016.
New Bread Loaf/New Mexico faculty member Dennis Denisoff, the Ida Barnard McFarlin Chair of English at the University of Tulsa, published "Decadent Animal Sympathies in Simeon Solomon, Ouida, and Saki" in Studies in Walter Pater and Aestheticism 1.1 (2016). Denisoff was also named president of the North American Victorian Studies Association.
Poet and Bread Loaf/Vermont faculty member Gwyneth Lewis published a translation of Euripides' Medea into Welsh.
Eric Pritchard, new Bread Loaf/Vermont faculty member and assistant professor of English at the University of Illinois at Urbana-Champaign, published Fashioning Lives: Black Queers and the Politics of Literacy (Southern Illinois University Press, 2016), as well as "The Black Sartorial as 'Tradition and Provocation': A Review of Black Dandy" in Visual Anthropology (February 2017) and "Black Supernovas: Black Gay Designers as Critical Resource for Contemporary Black Fashion Studies" in the International Journal of Fashion Studies (May 2017). 
Associate professor of film and televisionstudies at University of Warwick and Bread Loaf/Oxford faculty member Karl Schoonover coauthored, with Rosalind Galt, Queer Cinema in the World (Duke UP, 2016).