Awards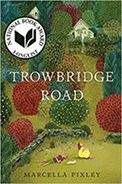 Trowbridge Road, the most recent novel by Marcella Pixley MA '00, was long listed for the National Book Award and the Massachusetts Book Award; was named a best book of 2020 by Shelf Awareness, Reading Group Choices, and Mighty Girls; and was nominated for a Golden Dome Award.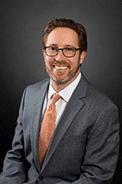 In a special press release, The Pingry School of Basking Ridge, NJ, named Timothy P. Lear MA '03 as its 17th Head of School, beginning July 1, 2022.
Sam Rosewig MA '12 garnered for his school Washtenaw Technical Middle College the prestigious 2014 Arts School of Michigan award for his English department's commitment to performance-based study of Shakespeare.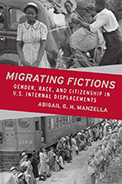 The book Migrating Fictions: Gender, Race, and Citizenship in U.S. Internal Displacements by Abby Manzella MLitt '03, Assistant Professor of Creative Writing and English at Truman State University, won the Society for the Study of American Women Writers award in 2021, was awarded honorable mention for the MLA Book Prize for Independent Scholars, and was named an Outstanding Academic Title by CHOICE Reviews.
"This Is How You Lie," a short story by Annie Q. Syed MA '19, was shortlisted for the Bristol Short Story Prize (2021).
Current student and BLTN fellow Monica Rowley was awarded a Northwestern University Distinguished Secondary School Teachers Award (DSTA) for the lasting impact she made on her students at Brooklyn Technical High School in New York City. 
Beverly J. Moss, director of the Bread Loaf Teacher Network (BLTN) and Associate Professor of English at The Ohio State University, received the 2021 Conference on College Composition and Communication (CCCC) Exemplar Award for achieving the highest ideals of scholarship, teaching, and service to the profession.
Bread Loaf Professor of English Bob Sullivan was awarded a 2021 Guggenheim Fellowship for his work in the field of general nonfiction. Bob recently completed a ten-year survey of post-Civil War western landscape photography and is currently investigating the connections between music, landscape and community.
Christopher McCurry MA '16 was named the 2021 Kentucky High School Teacher of the Year. McCurry recently introduced a new class at his school on race that he developed while taking Doug Jones' Black Performance Theory course at Bread Loaf.
Jennifer K. Robertson MA '19, a PhD candidate at Texas Tech University, was granted a Fulbright award for 2022-23 to conduct research in Norway for her dissertation entitled "Medieval North Sea Medicinal Trade." Her project involves mining historical documents for data that can shed light on how medicines and medical practice may have played a role in medieval English storytelling. Jennifer credits Bread Loaf faculty member Francis Leneghan and his Beowulf and the Anglo-Saxon World course with the inspiration for her PhD studies.
Publications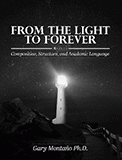 Dr. Gary Montaño MA '98 published From the Light to Forever: Composition, Structure, and Academic Language (Cognella, 2021).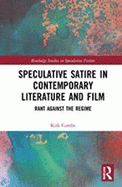 Kirk Combe MA '80, Professor Emeritus of Denison University, published the book Speculative Satire in Contemporary Literature and Film: Rant Against the Regime (Routledge, 2021).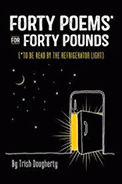 Trish Dougherty, graduating this summer, published the book of poems Forty Poems for Forty Pounds (Cedar Lane Press, April 2021).
The article "Walking the Popular Education Spiral: An Account and Analysis of Participatory Action Research with Teacher Activists" by Chris Gilbert MA '10 was published in the journal Educational Action Research (January, 2021).
Alfredo Lujan MA '87 MLitt '18, Dean of Students at Monte del Sol Charter School and past president of the National Council of Teachers of English, was quoted in the article "3 curricular models for building a sense of classroom community online" (K-12 Dive, February 2021).
Bread Loaf faculty member and assistant professor of special education, language, and literacy at The College of New Jersey David Wandera MA '08, MLitt '13 was featured in the cover article of TCNJ Magazine entitled "Look the Other Way: Faculty start to turn heads and change attitudes as they address inequities in program curricula" (Winter, 2021).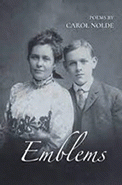 Carol Stephenson Nolde MA '64 published her poetry collection Emblems (Finishing Line Press, 2020).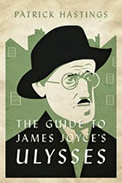 The book The Guide to James Joyce's Ulysses by Patrick Hastings MA '12 was recently published by Johns Hopkins University Press (February, 2022). Hastings credits Bread Loaf porch conversations and professors Victor Luftig and Jeri Johnson with his love for the novel.

Eli Bromberg MA '12 published his book Unsettling: Jews, Whiteness, and Incest in American Popular Culture (Rutgers University Press, 2020).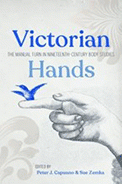 Peter J. Capuano, continuing education student '99-00 and Associate Professor of English at the University of Nebraska, Lincoln, co-edited with Sue Zemka the book Victorian Hands: The Manual Turn in Nineteenth-Century Body Studies published by The Ohio State University Press. (October, 2020).
The poem "Eulogy" by Katherine Towler MA '84 will be published in the journal Ploughshares (Spring, 2022). Katherine teaches in the Mountainview MFA program at Southern New Hampshire University.
Presentations
Ed McCarthy MA '03 presented a talk entitled "Writing in Middle School = Success in High School" at the SXSW EDU Conference and Festival in March of 2022.
Roger Q. Mason MA '14 had several recent theatrical achievements: He directed Breath. A Solo Experience, written and performed by Philicia Saunders; was the inaugural subject of The Fire This Time (TFTT) Alumni Spotlight, an Obie-winning festival celebrating black playwrights; presented an online reading of his play California Story, A Faustian Preter-Capitalist Scream at Echo Theater Company; and performed in The Pride of Lions, his 1920s drag performance piece presented by Theatre Rhinoceros in the Bay Area. Finally, Mason launched Sister Roger's Gayborhood, a new podcast he co-hosts, as well as Miss Mason Productions, a production company dedicated to championing the stories of the silenced.