Awards
Annie Q. Syed MA '19 received a 2022 New Mexico Golden Apple Excellence in Teaching award.
Millikan High School teacher Lee Underwood MA '13 was named the 2022-2023 Long Beach Unified School District Teacher of the Year.
The University Musical Society of the University of Michigan awarded Emily Zdyrko MA '16 with the Arts Educator of the Year award.
Kathryn Brenna Wardell (attended '88) was selected to represent the University of North Alabama as a faculty member at the Summer Research Institute of Harris Manchester College, University of Oxford.
Bread Loaf faculty member Alice Joubin was named the inaugural recipient of the bell hooks Legacy Award by the Popular Culture Association and American Culture Association (2023). She also received George Washington University's Oscar and Shoshana Trachtenberg Research Prize (2022) for her contributions to global Shakespeare studies. 
Current Bread Loaf student Katie Brimm was awarded a 2023 Public Voices Fellowship on the Climate Crisis by the Yale Program on Climate Change Communication.
Gary Montano MA '98, MLitt '04 was awarded the Chancellor's Award for Exemplary Teaching for the 2022-23 school year. Montano earned his PhD from University of Texas - Arlington in 2011 and teaches at Tarrant County College in Fort Worth, Texas.
Kate McQuade MA '11 was named a 2023 Jack Hazard Fellow by the New Literary Project. This award is given to writers who teach in secondary schools, and it will support Kate's work on her next novel.
Bread Loaf Professor Kate Marshall has been named Director of the Institute for Scholarship in the Liberal Arts and Associate Dean of Research and Strategic Initiatives for the College of Arts and Letters at the University of Notre Dame, where she is Associate Professor of English.
Carrie Massey MA '06 was awarded the Stephen B. Lemann Award for outstanding faculty in the Upper School at Isidore Newman School in New Orleans, LA, where she serves as the Academic Coach.
Shelby Knighten MA '22 was awarded a studentship from the Grand Union Doctoral Training Partnership of the United Kingdom's Economic and Social Research Council to pursue a fully-funded doctorate at the University of Oxford. His doctoral research project on literary knowledge and how Pride and Prejudice is taught in UK secondary schools developed from a paper he gave at the 2017 Bread Loaf Oxford Graduate Conference. Knighten thanks Bread Loaf professors Stephen Berenson, Lyndon Dominique, and Froma Zeitlin for their support during his Bread Loaf studies and the graduate school application process.
Writer, Bread Loaf professor, and Bread Loaf graduate Rebecca Makkai MA '04 published her fifth book, I Have Some Questions for You (Viking, 2023).
Abby Manzella MA '98, MLitt '03 published a short story in Catapult Magazine entitled "In the After" (January, 2023).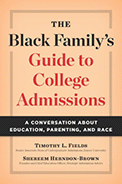 The book The Black Family's Guide to College Admissions: A Conversation about Education, Parenting, and Race, co-written by Shereem Herndon-Brown MA '10, was published by Johns Hopkins University Press (September, 2022).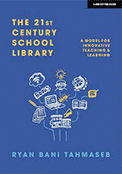 Ryan Tahmaseb MA '15 had several recent publications: His book The 21st Century School Library: A Model for Innovative Teaching and Learning was published by John Catt Educational (January, 2022); he contributed a chapter to the book Creative SEL: Using Hands-On Projects to Boost Social-Emotional Learning (April, 2023); and he published the article "10 Remarkable Recent Picture Books" in Edutopia (January, 2023).
Annie Q. Syed MA '19 wrote a contributing blog post for Stenhouse: Summer Blog Series entitled "Starting the Year with Bio-Poems" (July, 2022). Syed credits Bread Loaf professor Jon Olsen for the curricular inspiration.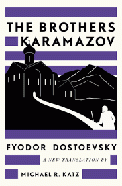 Bread Loaf School of English and Middlebury College professor Michael Katz's translation of The Brothers Karamazov will be published by Norton/Liveright in July of 2023.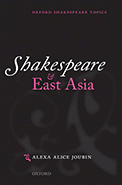 Bread Loaf professor Alice Joubin wrote and published Shakespeare and East Asia (Oxford UP, 2021); edited Sinophone Adaptations of Shakespeare (Global Shakespeare, 2002); and co-edited Onscreen Allusions to Shakespeare: International Films, Television, and Theatre (Macmillan, 2022).
The Eagle Tribune recently mentioned current Bread Loaf student Marianela Rivera for her contributions to the book Covid Conversations: Voices from Lawrence & Lowell, an oral history project on the impact of the COVID-19 pandemic on two Massachusetts urban areas.
Current Bread Loaf student Jennifer Henry's article "It Was My Musical Home," on the disappearance of indie music venues in Boston, was published in the magazine Eater Boston (March, 2023).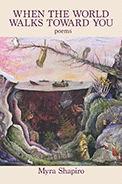 When the World Walks Toward You, a new book of poetry by Myra Shapiro MA '73, was published by Kelsay Books (September, 2021).
Chris Marks (attended 2005-06) published an essay entitled "How to Vermont" in the third edition of the Vermont Almanac (December, 2022).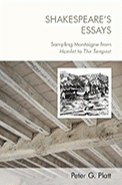 A recent book by Peter Platt MA '87, professor and English department chair at Barnard College, entitled Shakespeare's Essays: Sampling Montaigne from Hamlet to The Tempest (Edinburgh UP, 2020), was re-issued in paperback.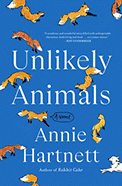 The book Unlikely Animals by Annie Hartnett MA '11 (Random House, 2022) was recently released in paperback. Unlikely Animals was named one of the best books of the year by the The Washington Post and Book Riot and was long-listed for the Joyce Carol Oates prize.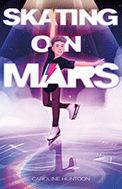 The middle-grade novel Skating on Mars by Caroline Huntoon MA '18 was published by Macmillan/Feiwel and Friends (May, 2023) and received a starred review from Booklist. Huntoon credits Michele Stepto and Sam Swope's Writing for Children class at Bread Loaf as the space where they discovered their passion for writing stories for young people.
Edward Lovett (attended '92), publications editor for the New York Philharmonic, wrote the program notes for two Shostakovich symphonies as well as Bach's St. Matthew Passion. Lovett credits his junior-year summer at Oxford with BLSE as a valuable part of his music and English double major education.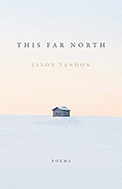 Jason Tandon MA '01 recently published his fifth full-length poetry collection, This Far North (Black Lawrence Press, 2023).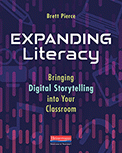 The book Expanding Literacy: Bringing Digital Storytelling into Your Classroom by Brett Pierce MA '85 was published by Heinemann (April, 2022).

Presentations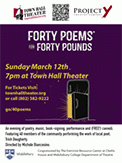 Trish Dougherty MA '22 saw her new book of poetry Forty Poems for Forty Pounds staged as a theatrical event at the Middlebury Town Hall Theater.
Patrick Hastings MA '12 presented in Dublin at the International James Joyce Symposium on the topic "Who Reads Ulysses"; he also presented in January at the Library of Congress about the first edition of Ulysses for the Making of the Modern Book Symposium; finally, he recently narrated his 2022 book, The Guide to James Joyce's Ulysses, for an upcoming audiobook edition.
Roger Q. Mason MA '14 presented the world premiere of his play "Lavender Men" at Skylight Theatre in Los Angeles (September, 2022); a special workshop of "Lavender Men" was also produced at About Face Theater in Chicago (February, 2023). The Breaking the Binary Theatre Festival presented a special reading of Mason's new play "Hide and Hide" at Theatre Row in New York (October, 2022) as well as "THE PINK: An Intimacy Ritual" (April, 2023), in which Mason also appeared as "Mel." Finally, Mason performed as the narrator in Gaven Trinidad's play "Learning How to Read by Moonlight" at the Leviathan Lab in New York (February, 2023). 
Kathryn Brenna Wardell (attended '88), assistant professor at University of North Alabama, will present her paper titled "Peeling Back the Layers: How Costumer Jenny Eagan Builds the Colorful, Complex World of Glass Onion" at the 32nd annual Screen Studies Conference in Glasgow, Scotland. 
Marvin Aguilar MA '22 delivered a presentation with his Westtown School colleague at the annual National Association of Independent Schools People of Color Conference in San Antonio, Texas, in December 2022, entitled "An ABAR Approach to Literacy Education: Building Academic Skills while Delivering Culturally Responsive Curriculum." Marvin thanks Bread Loaf for equipping him with tools and literature he could bring back into his classroom.  
Michelle Hock MA '22 recently presented papers at the National Association for Gifted Children annual conference ("Preparing Pre-Service Teachers for Working with Advanced English/Language Arts Learners: A Case Study of a Master of Teaching Program") and the Association of Teacher Educators annual conference ("Mapping the Curriculum: Moving Towards Coherence and Equity in an Era of Programmatic Change in Teacher Education"). She will also present this summer at the World Council for Gifted and Talented Children on the topic of differentiated and rigorous writing instruction for advanced learners.