This summer, six new faculty members join the Bread Loaf community—two each in Vermont, New Mexico, and Oxford. By way of introduction, we ask them a handful of pertinent questions.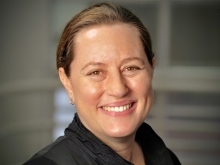 Vermont
Kate Marshall, Associate Professor of English, Notre Dame
•  Coeditor of Post45 book series at Stanford University Press
•  Bread Loaf 2017 courses: American Weird and American Media Ecologies
What is your definition of weird? What qualities do weird fictions share?
Weird fiction can describe either a tendency or a generic commitment. And then there are novels that are considered "new weird" fiction, which is a body of work that updates the "cosmic horror" characteristic of the stories from the Weird Tales magazines of the early 20th century. These novels have a radical interest in the outside—outside of the human, or consciousness, or planetary time—yet they often read like conventional novels, which makes them feel very strange indeed. However, I've also found that weirdness resides in fictions we wouldn't necessarily think of as weird or gothic, or with a fantastic sensibility. In novels by authors like Teju Cole, Marilynne Robinson, or Willa Cather, the qualities of weird fiction can subtly float into the narrative and take up residence almost without notice. You can see this when the narrative perspective somehow moves away from characters into the landscape, or outside of human timescales.
As a scholar of the impact of media technologies on literature, would you name some examples of literature that you think make best use of the possibilities of digital technologies?
Most of the literature we read in a contemporary setting makes use of digital technologies, from composition, to typesetting, to production and distribution, and that's before you consider the use of digital reading devices. There's really no underestimating the significance of the digital on the production of literary forms, and I find texts that incorporate that impact into their own self-descriptions particularly fascinating as windows into how that impact works in particular historical moments. A novel like Mark Z. Danielewski's House of Leaves, for example, published in 2000 and which the author typeset himself in Quark, shows the effects of digital text composition at its moment in its runaway, unwieldy formatting. His more recent work, a serial novel project titled The Familiar, also uses digital layout manipulation but is much more influenced by televisual media. 
And do you think that printed text is dead?
Not at all! The rise and even the success of digital reading models has shown just how good the printed book is as a technology. Publishers and librarians are finding that people have found exciting and creative ways to exploit what they call "digital discovery" — which means how we find what it is we want to read, whether for research or entertainment purposes. However, although there is a subset of the reading population that prefers digital reading devices for all texts, most readers still prefer the printed book once they've completed the initial discovery process. Additionally, the book market has also been responding to a move away from pulpy, disposable books to meet an increasing desire for well made, durable texts. The seeming ephemerality of a kindle version of a novel will be met, for example, with an embossed, leather-bound edition. I think that our misplaced worries about the death of print form one of the most interesting stories about media in this century.
You're currently at work on the monograph Novels by Aliens, which examines the relations between contemporary literary experiments in nonhuman narration and theoretical debates about the nonhuman. What is your favorite text narrated by a nonhuman?
My favorite novels by aliens aren't necessarily narrated by nonhumans, in the sense that might be true of eighteenth-century thing narratives, or novels told from the point of view of animals, or even space aliens. Instead, I'm fascinated by novels in which the narrative perspective delicately shifts out of what we might consider to be human sentience. I'm especially taken by how this works in Cormac McCarthy's novels, such as his 1980 Blood Meridian, in which a kind of diffuse sentience spreads out into the landscape and away from a central human consciousness.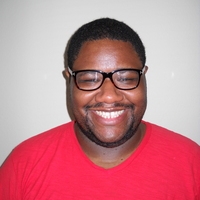 Eric D. Pritchard, Assistant Professor of English, University of Illinois, Urbana-Champaign
•  Awarded the inaugural Lavender Rhetorics Award for Excellence in Queer Scholarship from the Conference on College Composition and Communication in 2014
•  Bread Loaf 2017 courses: Queer Pedagogies in Writing Studies and Literacy Education and American Film
You have wide-ranging areas of research, from literacy and composition theory to hip-hop studies, from African American to LGBT literature, from community-based writing to historiography, from rhetoric to fashion and performance. Is there a single thread you see as connecting these interests?
There are four tenets that make up the thread that connects all of my interdependent research areas: identity, power, freedom, and love. All of my work is interested in how people forge and affirm individual and communal identity. Power—and by this I mean its uses for justice as well as less savory applications of power—appears in my work whenever I try to get at the heart of how people's lives and experiences are (re)shaped on the social, cultural, economic, and political landscape in which they pursue or enact individual and collective expressions in everyday life and popular culture. I have also always been attentive to freedom in my work, from attempts to deny it to people, to individual and communal quests to obtain it, and above all, the lives people vision for themselves whether or not they have freedom. In this sense, the thread of freedom in my work as I explore it is as both a reality and also a promise. Love, however, is the thing that links all of these things together. This question makes me look at all of my research, and what I find is that the people about whom I write, the literature, art, films, and other cultural productions they produce or engage with, and the community-accountable work they do, are all contributing to the more just, more kind, more beautiful world—what I always call the world we all deserve—and love is the heart of the matter.
You're currently at work on a book examining the ways in which black LGBT activists used writing, oratory, and other art forms to effect social change in America from 1974-1990. Who are some of the figures you've researched who have been most instrumental in advancing civil, women's, and LGBT rights during this time period?
This is research for what will be my next book project, and what first comes to mind is that I have published work that previews my interests there including an article about the National Coalition of Black Lesbians and Gays, the first national mainstream organization for Black lesbian, gay, bisexual, and transgender people founded in 1978 in Columbia, MD. This organization alone counted among its members and supporters some of the leading lights of the then nascent Black LGBT rights movement, including Barbara Smith, a founder of the Combahee River Collective; Joseph Beam, editor of In the Life: A Black Gay Anthology, the first anthology of writing by and about Black gay men; as well as poets and professors Audre Lorde and June Jordan. Other individuals and organizations I am examining include civil rights and human rights activist Bayard Rustin, the writing collective known as Other Countries, and the writers Assotto Saint, Essex Hemphill, and the Jemima Writers Collective. My work on these organizations and figures include archival research at various repositories and also personal papers people share with me, as well as oral history interviews I conduct with activists and organizers.
What do you find most rewarding about teaching teachers?
In general teaching anyone, for me, is a responsibility, privilege, and one of the greatest joys and honors of my life. That I now have the opportunity to teach teachers only multiplies that commitment, responsibility, and honor, because I am working with people who are already out there doing the work and I consider it a gift that I am able to share and also co-create knowledge with people that will go immediately back into the classroom. I am also eager to hear about what such high quality, innovative, and committed teachers are doing in their classrooms, and how I might fold what they are doing into my work I do during the academic year at the university where the majority of my students are teachers in training. Many of my students at Illinois graduate and go on to teach in Central Illinois and also in the Chicago Public School system and surrounding areas. I take great pride in being part of their teaching stop,  and now I will have even more to contribute to their success through this experience of teaching teachers, because I will learn even more about what they may anticipate when they get to their own classrooms.
New Mexico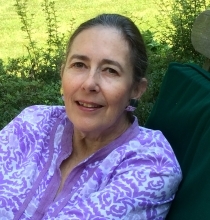 Annalyn Swan, Biographer, Critic, and Visiting Professor at the Leon Levy Center for Biography at the Graduate Center, City University of New York, 2014–2017
•  Won the 2005 Pulitzer Prize for the biography de Kooning: An American Master, which she wrote with the art critic Mark Stevens
•  Bread Loaf 2017 course: Life Lines: The Art and Craft of Biographical Writing
You've written about de Kooning and are currently at work on a biography of the 20th-century British painter Francis Bacon. What draws you to these artists? Do you see similarities in their art? And in their lives?
As biographers will tell you, the first requirement in choosing a subject—particularly if it is for a biography that can span a decade—is that there be a good intellectual (and, in the case of artists and musicians, esthetic) fit between subject and author. In the case of my husband and myself—we collaborated on our biography of Willem de Kooning, and now on Francis Bacon—we both loved de Kooning's art. His exuberantly expansive brushstrokes seemed, to us, like the lines in Walt Whitman's verse. There's a similar rolling, rhetorical energy, a similar desire to be at once heroic and deeply personal. There's also something deeply American about de Kooning, even though (and because) he was an immigrant. Exactly the opposite feelings drew us to the Anglo-Irish artist Francis Bacon. His vision is one of the most tortured—but also grand—of the 20th century, rooted first in Surrealism and then, in the aftermath of World War II and the Holocaust, existentialism. He speaks in his art to the dark side of the 20th century, while de Kooning speaks to the light.
As different as the two artists are, however, they share something else that's critical. And that's a fascinating inner life. Both were readers—in Bacon's case, prolifically. Both were thinkers. Both were doubters. Those are gifts for any biographer.
If you could interview any contemporary artist or musician, who would it be, and why?
Beyond art, my two ruling passions are classical music and the "environment" writ large. In a previous life, I was the classical music critic first of Time, and then Newsweek. And I've also reported on  environmental issues. So I'd choose to interview Edward Cowie, an Australian composer who is little-known in this country, but whose music celebrates the places on the planet that are under threat and/or are stunningly beautiful. The first in his "Earth Music" series was "The Great Barrier Reef," commissioned by the BBC and filled with such inspirations as the scrape of coral on coral on the living reef. (Think a latter-day Janacek.) He plans to travel to the Arctic Circle and the Serengeti plains, among other places, for similarly earth-inspired sonic poems. I'd love to hear him talk about his music. Better yet, I'd love to hear him talk about his music at one of his chosen places of inspiration. That would tick all the boxes for me!
What texts influence you most as a biographer?
I would sell my soul for a diary. Failing that, letters provide a marvelous glimpse into the concerns, or obsessions, of one's subject at any given moment. Now we have emails, but those are such a poor substitute for letters. I really fear for future biographers, when everything will be written and stored on hard drives. Computers wind up in the dump—and, often, so does the information stored on them. There will still be interviews, of course, at least with famous subjects. But that's the "public" face of a person. The fascinating part is what lies behind that face.
Oxford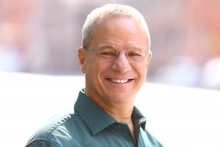 Stephen Berenson, Actor, Director of Brown University/Trinity Rep MFA Programs in Acting and Directing, and Professor of the Practice, Brown University
•  Served for 17 summers since 1984 as a member of the Bread Loaf Acting Ensemble
•  Bread Loaf 2017 course: British Theater: Stage to Page to Stage
As a member of the Trinity Rep Acting Company for 28 years, you've had occasion to play roles like Shylock, Feste, Puck, Fagin, Grendel, and Scrooge. Is there a character you still long to play?
At this point in my professional life, I try not to set my sights on any particular role. I've been lucky to work on some parts I never would have imagined playing, and there are others that would have seemed to be a slam dunk but were never offered to me. Having said that, I'm very excited to be opening the 2017–2018 Trinity Rep season as Willy Loman in Death of a Salesman, which is perhaps the most iconic role in 20th-century American drama for a man my age. I've never had the opportunity to work on a major part by Molière. Tartuffe seems particularly timely right now and, along with the character of Orgon, offers a wonderful challenge for two mature men. (By the way, when it was first performed, Molière chose to play Orgon and not Tartuffe, from which we can assume he thought it was the better option.) Arnolphe in Molière's The School for Wives is another terrific role, especially in the Richard Wilbur translation. Finally, since I missed out on playing Louis Ironson when I was younger, perhaps it's not too late to do Roy Cohn in Angels in America. 
In your long history with Bread Loaf, you've played a lot of roles and engaged in Bread Loaf classes as part of the Bread Loaf Acting Ensemble – but this is the first summer in which you'll be a faculty member. What are you most looking forward to about taking on this new role?
Like so many of us Bread Loafers, one of my all-time heroes was (and remains) the great Michael Armstrong, who I met thirty years ago. His classes were a lesson in the ways that we can explore our imaginations. It was always a pleasure and a privilege to be in Michael's classroom in my capacity as a member of the Acting Ensemble. As a long-time Acting teacher, I've worked with students ranging from grammar school to advanced MFA candidates. I'm looking forward to connecting language and performance with observation and imagination to create a richer understanding of how we look at images on the page, on the stage, and in our daily lives. I'm looking forward to sharing my wonder and passion for the theatre with my students who, of course, will be teaching me at least as much as I will hopefully be teaching them. And the whole time, I'll do my best to channel Michael.
What productions on the Page & Stage schedule for this summer are you most eager to see, and why?
Naturally, with such a wide range of performances available at any time in London, my goal was to choose only productions that I'm excited to see, and that I hope will be exciting for the class, too. However, my other goal was to find plays that respond to each other and can widen our conversations about them. There are two productions of Salome available to us this summer, one in a new version by Yael Farber at The National Theatre in London, and Oscar Wilde's play by the Royal Shakespeare Company in Stratford (which, incidentally, is the first Wilde play ever produced there). The RSC is also performing all four of Shakespeare's Roman plays. For the all-school plays, we'll be seeing Titus Andronicus, one his earliest plays, and Antony and Cleopatra, one of his last tragedies, though not as late as Coriolanus, another Roman play. The fourth is Julius Caesar, which the class will also see. Just to keep the summer a little lighter, we'll also attend Much Ado About Nothing at The Globe, The Tempest at The Barbican, and Twelfth Night in the Bodleian Library Quad.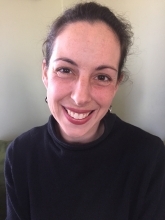 Catherine Nicholson, Associate Professor of English, Yale University
•  Winner of the Ribicoff Prize for teaching in Yale College
•  Bread Loaf 2017 course: The Faerie Queene
Who were your most memorable teachers, and how have they influenced your own teaching?
My fifth grade teacher, Shirley Rogers, painted a giant cartoon of a Dr. Seuss-like creature on our classroom wall and above it the question: "Have you ever met-a-cognate?" The pun went way over my head (even now, I'm not sure it quite works), but the ambition it expressed was central to the way Ms. Rogers taught, and it completely rewired my brain. The idea that thinking could be self-reflexive, that you could try to notice, name, and even tinker with the ways your mind worked—it was like discovering a new dimension inside my own head. The pleasure of that discovery is, in some ways, still driving my scholarship and my teaching. Inside the classroom, I live for the moments when a conversation about a 16th-century poem becomes a conversation about how we read and talk and think about 16th-century poetry—when the off-script dynamics of readerly confusion or pleasure or anxiety or distaste can be brought into the open, can illuminate and be illuminated by our understanding of the text itself. It's also changed my teaching in that I genuinely no longer worry, at all, about the character of students' responses to a particular text—that is, whether they found it interesting, enjoyable, and comprehensible or not. Confusion and frustration and boredom (common responses to a first encounter with the kind of stuff I mostly teach) can make for excellent class discussions, so long as we pause to identify and interrogate them.  
Your first book, Uncommon Tongues: Eloquence and Eccentricity in the English Renaissance, argues that late 16th-century writers like Lyly, Spenser, and Marlowe wrote with eccentricity as an intentional departure from common speech and traditional eloquence. What led to your initial interest in the topic? Are there ways that it is particularly relevant now?
The book began with the realization that quite a few texts that we now consider foundational to the very idea of English literature—the works that we point to as evidence of the late sixteenth-century moment when vernacular authors finally and fully shed the burdens of linguistic and cultural inferiority—did not seem particularly English (or literary) to their earliest audiences. Instead, they seemed artificial, affected, and willfully estranged, both from the norms of classical eloquence and from the norms of vernacular usage. The book recovers and tries to account for the aversive responses writers like Lyly, Spenser, and Marlowe engendered in their contemporaries, not as failures of writerly ambition but expressions of it. I wanted to recover the difficulty with which the categories of "Englishness" and "literature" were made to overlap—to make the emergence of our field into coherence and self-awareness seem less fated in advance. Right now, that history is especially salient: the global dominion of English now far exceeds even the reach of Latin in the sixteenth century, and the effects of its imperial success on the field of literature are far from benign. So it cheers me to be reminded that the very first critic to praise Shakespeare's plays—Francis Meres—liked the neo-Latin tragedies of Thomas Legge even better: in 1598, the notion that Shakespeare's Richard III would outlast Legge's Ricardus Tertius must have been all but unimaginable. I comfort myself with the thought that linguistic and cultural empires are rarely as secure as they seem, and that English itself will no doubt be subject to radical and productive upheavals in the future.
The Faerie Queene, you argue, is a fantastic classroom text, offering challenges and possibilities to teachers. What are some of those challenges and possibilities?
What Spenser's poem does so brilliantly is confront us, again and again, with our most hopeful and our most cynical ideas of what we are doing when we read it. The Faerie Queene represents the study of literature as: a utopian quest for enlightenment; a fall into endless uncertainty; a blissful escape from reality; a stern reckoning with human frailty; a monumental waste of time. These, not coincidentally, are all ways that historical readers of The Faerie Queene have described the text itself: it's a poem that seems to be reading us as we are reading it, and the verdicts it offers on our shared enterprise are wonderfully equivocal. The question of whether poetry matters is one that haunts every English class I've ever taken or taught, and The Faerie Queene allows it to be spoken—not as a conversation-stopping rebuke, but as a spur to deeper, more honest, more generous and more rigorous reflection.