New Administrative Appointments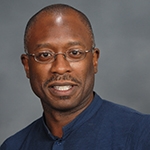 We are pleased to announce that Lyndon Dominique has joined the Bread Loaf administrative team as the school's associate director. Author of Imoinda's Shade: Marriage and the African Woman in Eighteenth-Century British Literature, 1759–1808 (Ohio State UP, 2012) and editor of The Woman of Colour (Broadview, 2007), Dominique came to Bread Loaf in 2015, serving on the faculty and as diversity advisor. He has introduced into the curriculum such blockbuster courses as Black British Literature and Fantastic Jane Austen. 
Tyler Curtain, who joined the Bread Loaf faculty in 2011 and served as associate director from 2015 to 2017, will be on-site in Vermont this summer as director of student and academic support, expanding Bread Loaf's capacity to advise students on their intellectual and professional growth. Curtain will also be returning to the classroom, offering his popular and timely course Disenchantment, Fantasy, and Belief.
Poet Laureate Tracy K. Smith Returns to Bread Loaf for 2018 Drew Lecture
Former Bread Loaf faculty member Tracy K. Smith, Roger S. Berlind '52 Professor in the Humanities and director of the Creative Writing Program at Princeton University, will be giving the Elizabeth Drew Memorial Lecture this July at Bread Loaf's Vermont campus. Named the 22nd U.S. poet laureate in 2017, Smith is the author of the Pulitzer Prize–winning Life on Mars (Graywolf, 2011). Her memoir, Ordinary Light (Knopf, 2015), was a finalist for the 2015 National Book Award in Nonfiction. Smith also won the 2006 James Laughlin Award from the Academy of American Poets for Duende (2007) and the 2002 Cave Canem Poetry Prize for The Body's Question (2003). Her next collection, Wade in the Water, is forthcoming in 2018.
Smith taught a popular poetry workshop at Bread Loaf/Vermont in 2011, 2012, and 2014, and she received the Robert Frost Chair of Literature in 2014. Welcome back, Tracy!
New Academy for Teachers Scholarship Initiative
This summer, three New York City teachers will join the Vermont campus community as the first-ever Academy for Teachers Bread Loaf Scholars. These fellowships mark a new partnership between the Bread Loaf School of English and the Academy for Teachers and a new way to bring New York's metro-area teachers to Bread Loaf.
Says Sam Swope, Academy for Teachers founder and Bread Loaf faculty member, "We hope that six weeks among kindred spirits—reading, discussing, writing, playing—will send them into the next school year rejuvenated."

Performing Arts at New Mexico
The New Mexico campus will be buzzing with the arts this summer. Headed by longtime Bread Loaf Acting Ensemble member Jonathan Fried, the ensemble will enrich the intellectual and campus culture, bringing performance into classrooms as a vehicle of interpretation and adding theatrical events to the cocurricular program. Bread Loaf/New Mexico faculty member Bruce Smith will lead one of his signature opera workshops again, this year on Candide. Smith will also present a "sound studies" workshop, a first, to complement a Santa Fe Chamber Music Festival Series concert.