Staff Council Daffodil Days for the American Cancer Society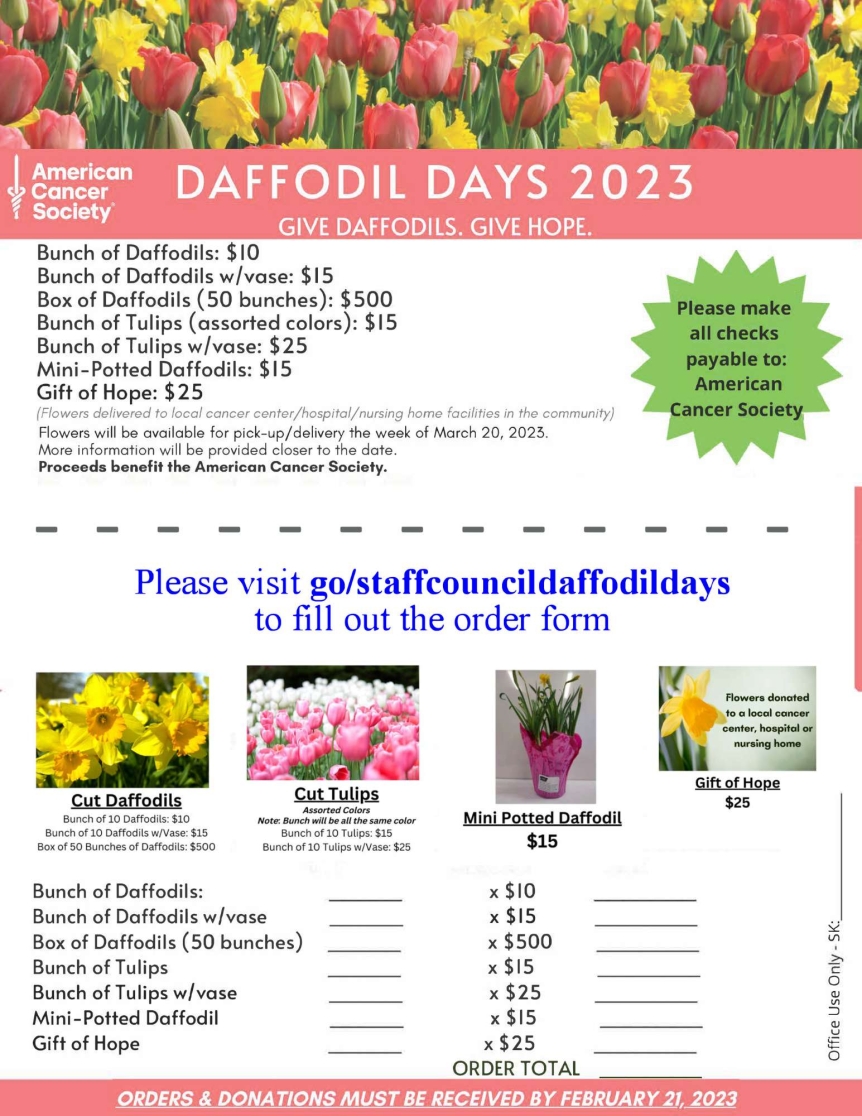 Daffodil Days is an opportunity for everyone to join the American Cancer Society in saving lives, celebrating lives, and leading the fight for a world without cancer. All proceeds benefit the American Cancer Society.   
The American Cancer Society's (ACS) Daffodil Days are returning to our Vermont campus! It's a perfect time to think about bright and cheerful spring flowers as we approach our frigid cold temperatures this weekend! Please consider purchasing or making a donation to the American Cancer Society. One hundred percent of the proceeds benefit ACS. Ordering is easy to do online, and they accept cash, checks, or credit cards.
Flowers will be delivered to campus the week of March 20th and Staff Council will help with ordering and delivery.  
To order: Visit our order form at go/staffcouncildaffodildays
Deadline: February 20, 2023
Download and print the flier for your office/department.