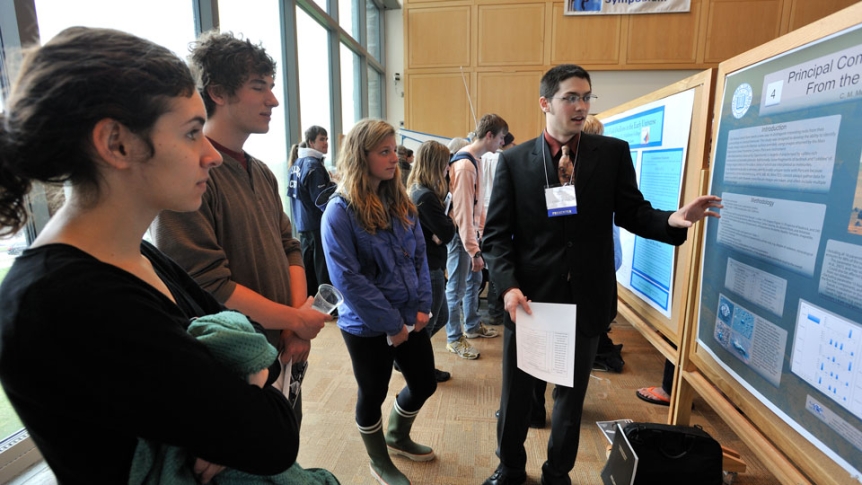 SYM2024 Information
 
Presenter Meeting
The presenter's meeting will be Wednesday, March 13 at 7 PM ET on Zoom.
2023 meeting video (17 min)
Presentation Support
Presenter's Canvas Site
Specific recommendations for presentations and media, presenter updates, and helpful resources will be available through the presenter's site.
Digital Media
Digital Media Interns with DLINQ can help with your presentation's media. Book a consultation.
Public Speaking
Oratory Now coaches are also available for individual appointments. Book online at oratorynow.org.
 
Deadlines
Final Titles and Presenter's Information
Due March 26
Deadline for final presentation details for the online schedule. This is also the deadline to withdraw from presenting. Please email updates to sym@middlebury.edu. See the presenter's site for additional details.
Presentation Media Review
Due April 15
Deadline to upload draft presentation media for review. See specific details on the presenter's site.
Final Presentation Media and Posters
Due April 17
Deadline to drop off print posters to MBH 330 and upload final presentation media. See specific details on the presenter's site.
Questions or Issues
Email sym@middlebury.edu and we will work through things with you.
Center for Teaching, Learning, and Research
Davis Family Library, Suite 225
Middlebury, VT 05753