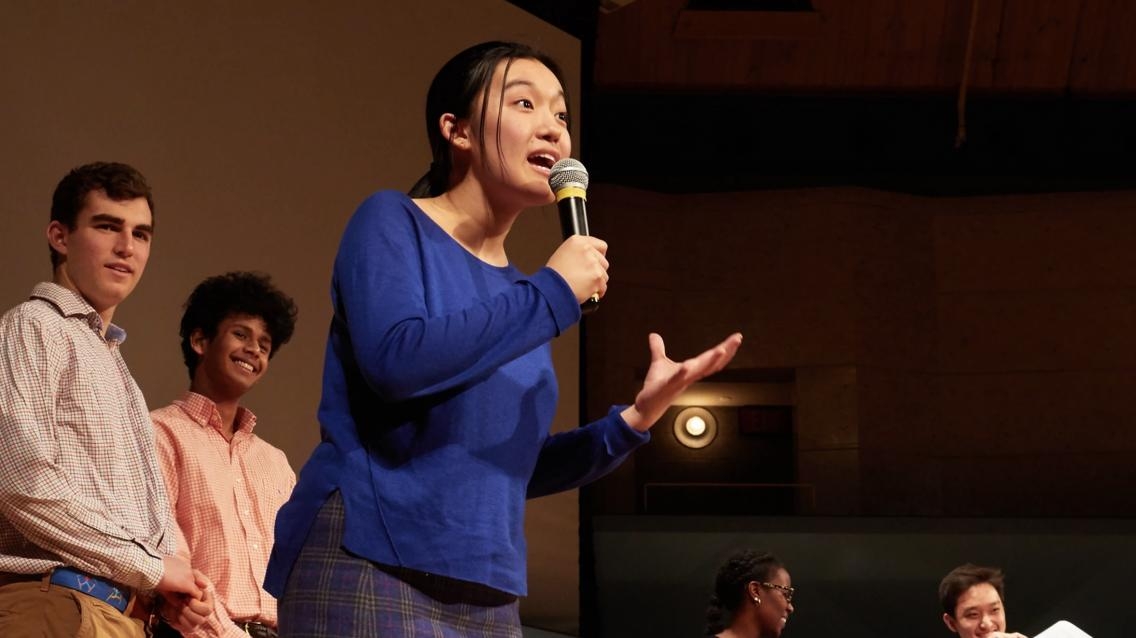 Middlebury students are learning the art of oratory to make their words mean more. An innovative program has already helped more than 7,000 students deliver compelling arguments, enrich class discussions, and impress at job interviews.
Words matter. But as a playwright, Associate Professor Dana Yeaton '79 also knows that how you say them can matter just as much.
Prompted by an alumni survey that highlighted a need for training in public speaking, he set out to make that an integral part of the Middlebury experience.
The result is Oratory Now.
Over the past eight years, more than 7,300 students have learned to deliver compelling arguments, tell captivating stories, nail job interviews, enrich class discussions, and enjoy everyday conversations.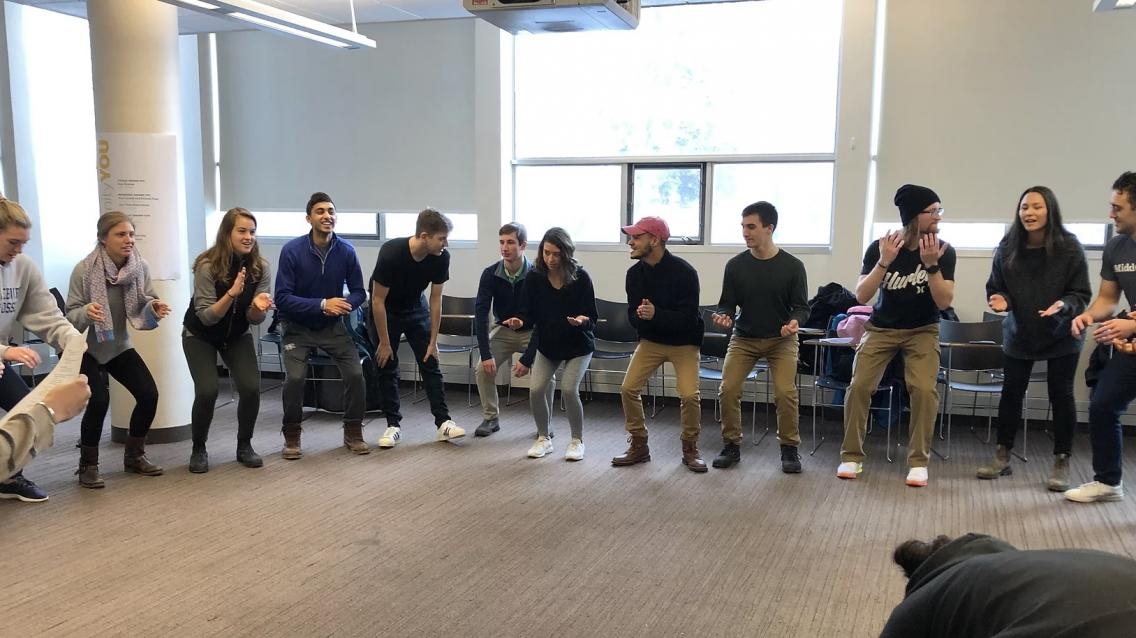 Oratory Now provides peer tutoring and professional development; offers a credit-bearing physical education course; and collaborates on workshops, podcasts, curricula, and community-speaking events. Yeaton describes it as "student-driven, faculty-led oratory training."
In the beginning, Yeaton partnered with other professors to hold workshops when students had upcoming presentations. As more students became interested, Yeaton began bringing in students to help him run the workshops. In short order, he says, the students began leading the workshops. "The protocol became the students go; I don't go."
That insight led to the development of the peer-coach program, which has enabled Oratory Now to grow exponentially and given hundreds of students the opportunity to become oratory coaches. Each coach must do at least nine hours of training. New coaches are trained by more experienced head coaches, who take them through an oratory boot camp. They are supported in this work by Dana and by Ben Powers, Oratory Now associate.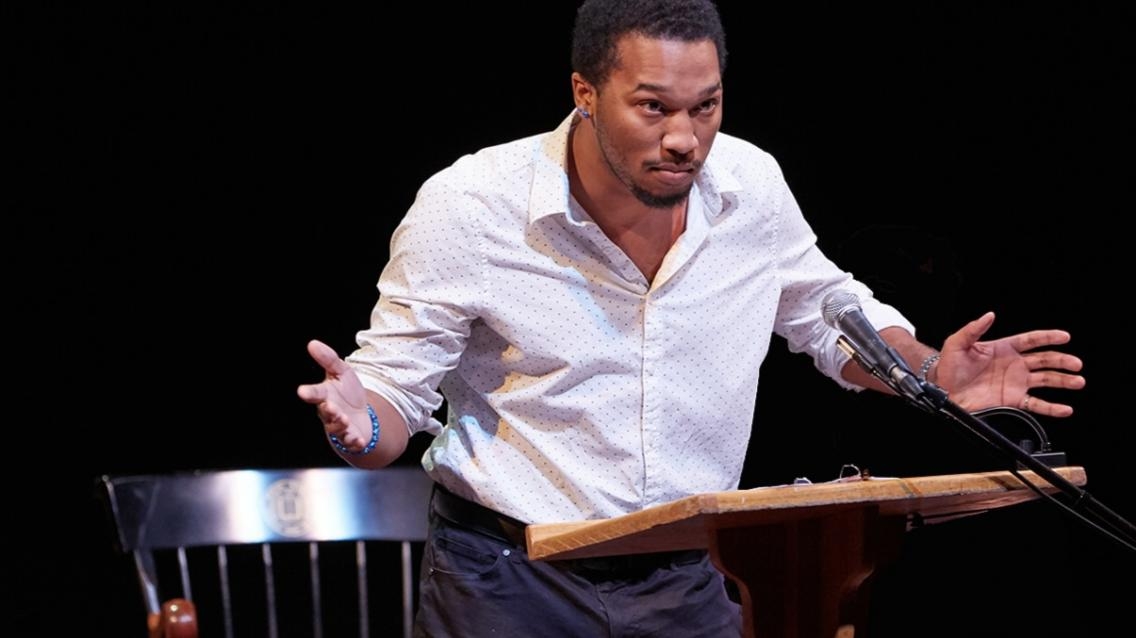 "Students just continue to raise the level of engagement and surprise themselves with what they can do and what they can get each other to do," Powers says. 
Student coaches hold in-class workshops to help peers prepare for presentations, work with local organizations and global businesses to train their employees, and oversee annual speech competitions. Some coaches, Yeaton says, have logged more than 1,000 hours by the time they graduate.
Oratory Now has been a key part of the Middlebury experience for head-coach-in-training Seth Brown '24. Seth joined Oratory Now after competing in the Spencer Prize competition, a speech competition exclusively for first-years.
"They reached out," he says, "and I liked the support structure that they provided for all the speakers, so I decided to join up." Since then, Brown has gone on to co-executive produce the Spencer Prize and serve as a coach for classroom sessions. Oratory Now, he says, "is applicable to any course of study. Almost all classes require you to do presentations, to regularly communicate with your professors."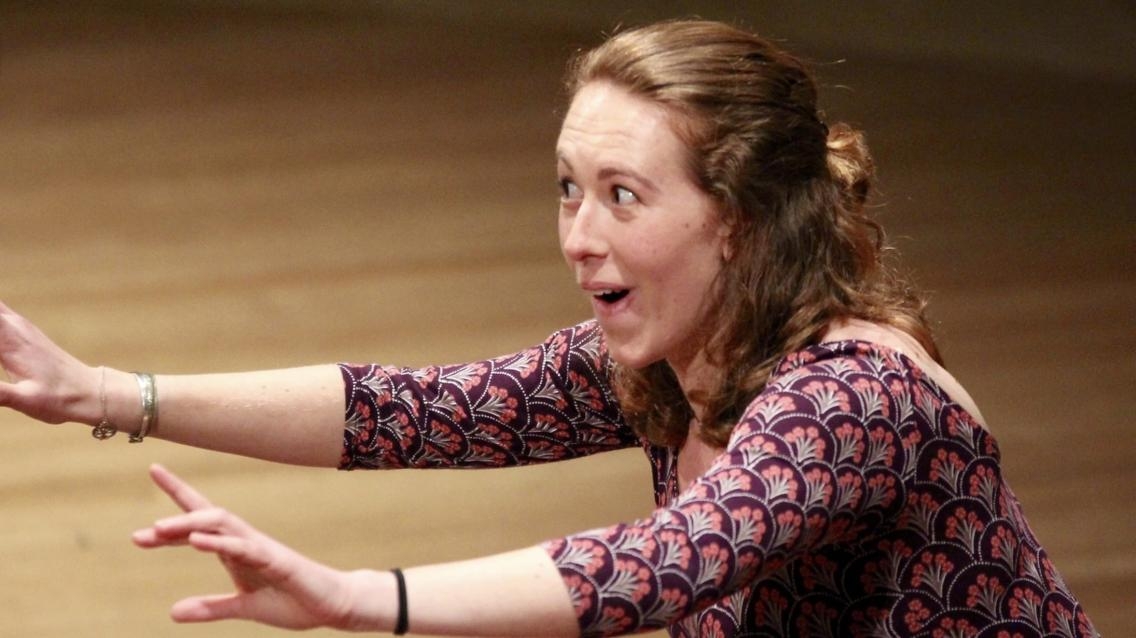 What's ahead for Brown? "I'm excited to take up more leadership positions within Oratory Now and help craft it into something that everyone on campus recognizes and wants to be a part of," he says.
Oratory Now is also central to life at Middlebury for head coach Kamari Williams '22.5. "I always had a passion for public speaking," she says, "so when I found the Oratory Now job, I jumped on it because it sounded so amazing." Williams has gone on to produce events, run Oratory Now social channels, and collaborate with the New England Review. In doing so, she has developed professional skills and built a community.
Oratory Now has also put Williams's future into focus. "We've learned this through the pandemic, but the ability of people in STEM (science, technology, engineering, mathematics) to be able to speak to the general public about complex things is really important," she says. "That's something I want to try and do in my work, to help those in STEM communicate clearly with the general public."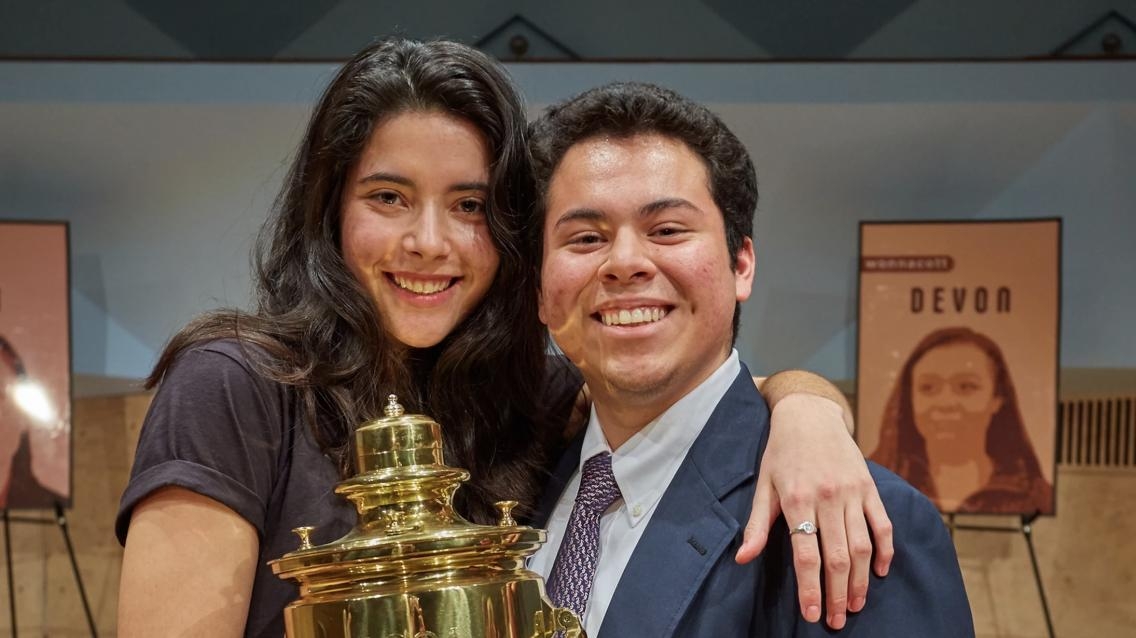 Dana points to the hiring of Ben Powers—with his background in communication and leadership at local and global organizations—as a turning point in Oratory Now's development. Yeaton must balance his work as a faculty member with his duties with Oratory Now. Having a full-time staff member has made it possible to deepen classroom connections and expand beyond academics to prepare students for careers.
"Oratory Now started as the answer to a need," Yeaton says. "Our hope is that it sustains enough support to continue expanding services, so every Middlebury student graduates ready to speak their truths to the world."
Programs At a Glance
Oratory Now offers a roster of 10+ public-speaking services and events. The following are a sampling of those programs.
Classroom coaching: The foundational service, classroom coaching is how Oratory Now collaborates with faculty to meet specific class needs. Head coaches tailor approaches for given assignments and subjects and then hold in-class workshops to help their peers. 
Spencer Prize: A speech competition exclusively for first-year students, the Spencer Prize is a first chance for new students to hone their public speaking. It is also a touchpoint for Oratory Now to connect with new students. 
Oratory Alliance: Described as "the professional sister company," Oratory Alliance is a wing of the organization that takes classroom coaching and refashions it for working spaces. The goal is to show student coaches how to translate their classroom experiences into professional possibilities.
Parker-Merrill Speech Competition: First held in 1825, the Parker-Merrill Speech Competition is a student speech competition that challenges contestants to write and deliver a speech inspired by a prompt. After running up to 1965, the competition disappeared until Oratory Now revived it in 2016.
Alumni and Families
700 Exchange St.
Middlebury, VT 05753