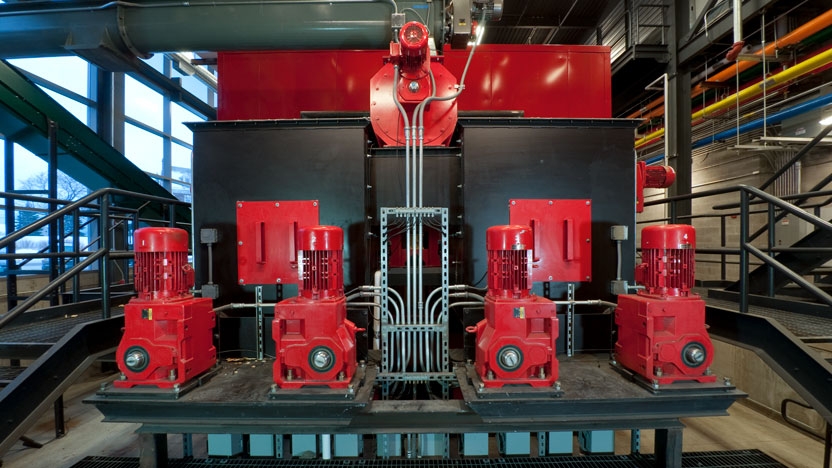 In support of Middlebury College's Carbon Reduction Resolution, the standard indoor temperature set point for campus buildings during the heating season is 68° degrees Fahrenheit in residence halls and 72° Fahrenheit in offices and classrooms.
Heating Season
There is no annual date to mark the start of the heating season. Weather conditions and indoor temperatures determine the most efficient time to begin heating campus buildings. Start-up of all campus heating systems is a two- or three-day process, as it requires visiting each individual building and steam manhole on campus.
Space Heaters
Use of personal space heaters is prohibited. Facilities Services will issue space heaters only in cases of heating system failure.
Report a Heating Issue
Students
Heating issues should be reported immediately to Residential Life staff. Before reporting, be sure to:
Check the thermostat to make sure it is on.
Make sure that furniture or other objects are not blocking the heater, which will reduce the amount of heat that radiates into the room.
Be sure that all windows are tightly closed.
Note the time of day that the heater was not functioning.
Clear a path to your heater so that Facilities Services has room to work.
Faculty/Staff
Please report all heating issues immediately to Facilities Services OR the appropriate building manager noted below. Non-urgent questions and concerns may be submitted via our online service request form.
Occupants of the following buildings should report to their designated building manager.
Athletic Facilities: Franklin Dean-Farrar x5160
Axinn Center: Renee Brown x5124
Center for the Arts: Christa Clifford x5222
Davis Library: Joseph Watson x5487
McCardell Bicentennial Hall: Cathy Ekstrom x3262
Tenants
Please report all heating issues directly to Facilities Services at 443-5472.
Weekends and After-Hours
Report heating emergencies to Public Safety at 443-5133 and they will contact a service technician.