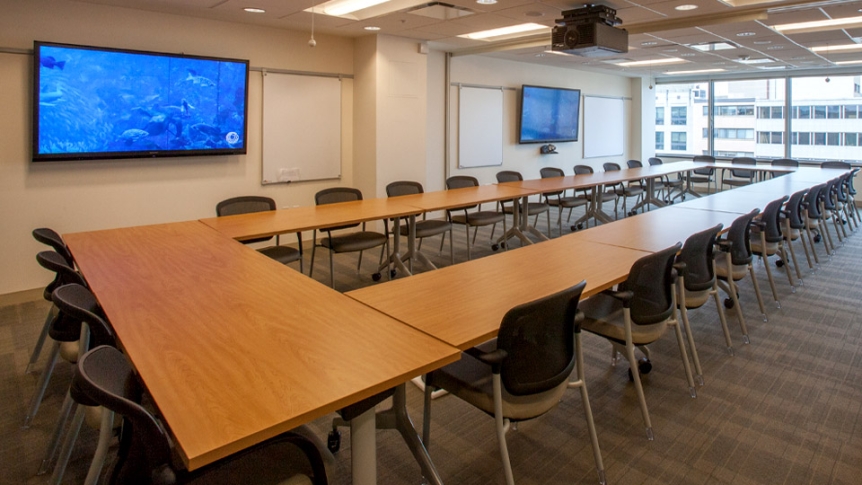 Middlebury in DC has two conference rooms available, one of which can be split in two.
Middlebury faculty and staff members who are interested in reserving space for an event should follow these steps:
Consult the Conference Room Capacities description, chart, and photo gallery to determine which space will best suit your needs.
Email Sophia Poteet at spoteet@middlebury.edu to check the availability of the conference room.
Review the Event Management Tree that outlines the rules and responsibilities of the event organizer. Please note that events before 7:00 am and after 6:00 pm on weekdays, during federal holidays, and during the weekend incurs extra HVAC charges, which are to be paid for by the event organizer.
Visit our Event Services section for more details, including event resources.
For any additional questions, please contact Sophia Poteet at spoteet@middlebury.edu or 202-601-2344.