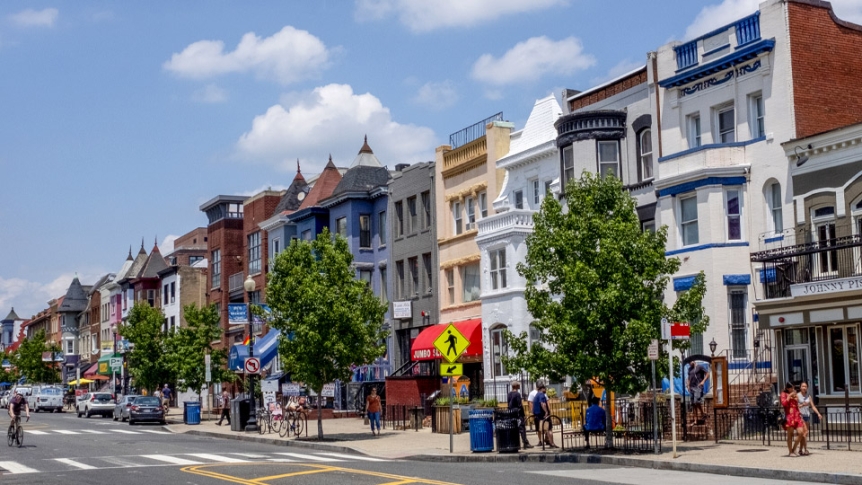 We hope students take full advantage of all that DC has to offer.
We have provided resources to help those new to the city find housing, familiarize themselves with DC's neighborhoods, and navigate the sights.
Our office is conveniently located next to Franklin Park in the heart of downtown Washington, DC, near the White House, Dupont Circle, and Logan Circle. On the corner of 14th St. NW and K St. NW, you have access to plenty of eateries, coffee shops, bakeries, and more.
Using the Metro is easy. Our office is located across the street from the McPherson Square Metro Station (less than a two minute walk, maybe four minutes  if you stop at the Compass Coffee on the corner!) The McPherson Metro Station services the Blue, Orange, and Silver rail lines.
Contact us at MiddDC@middlebury.edu for more information and helpful tips on moving to or living in DC!