Over MiddCORE's four weeks, you'll be a consultant for a company, with real-life problems to solve: You'll learn how to do field research, develop your own recommendations, and pitch original solutions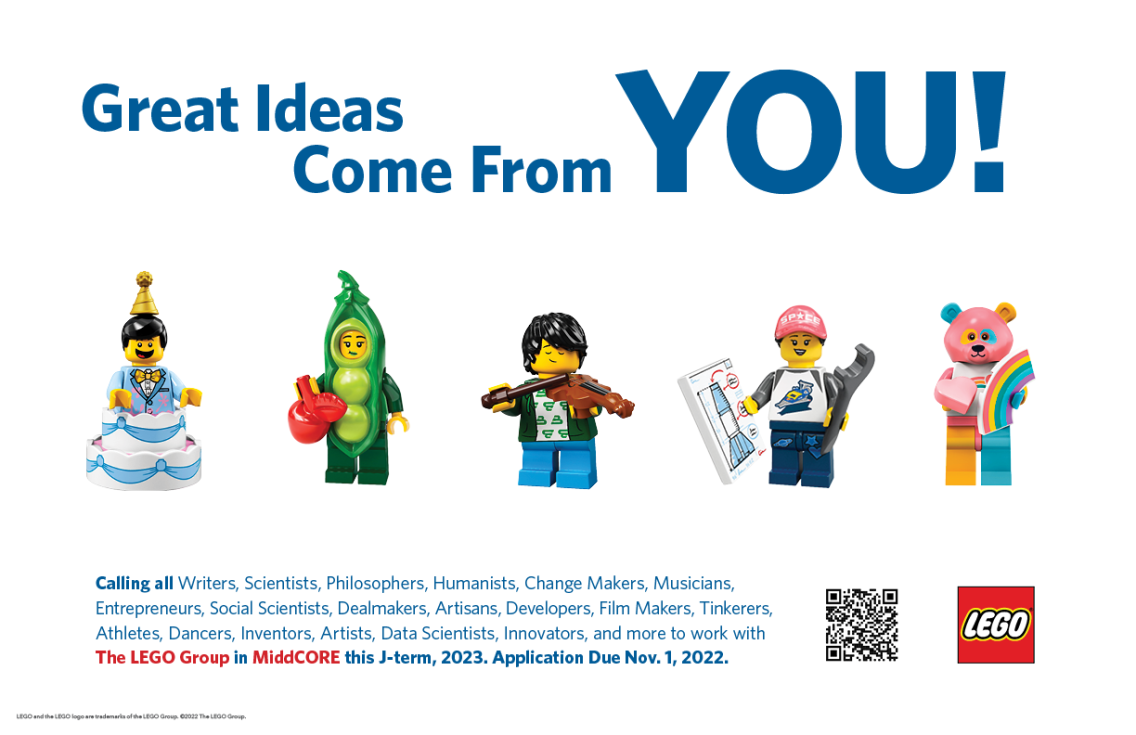 The LEGO Group x MiddCORE J-term 2023
This J-term you will have the chance to work with The LEGO Group on their strategic challenge and apply your liberal arts education to a real-world problem. Come play!
LEGO and the LEGO logo are trademarks of the LEGO Group. ©2022 The LEGO Group.
Past Strategic Challenges
Take a look below at some of the challenges students have worked on in the past:
Google - Youtube
YouTube is on the precipice of enormous growth. TV ratings saw their first across the board decline in 2015, dropping almost 30% in the first half of the year. This has led to widespread insecurity among marketers that their audience delivery goals might not be met. This first dramatic deceleration for television could signal the beginning of a seismic shift of advertising revenue towards online video. In this rapidly changing environment, how might YouTube reimagine its platform or its sales strategy to become the premium outlet for media buyers and advertisers? Where should YouTube focus its efforts?
Peet's Coffee & Tea
Peet's is interested in attracting a greater share of the market that you all know well: young people ages 18 to 26. College students love coffee. coffee. In 2012, about 39 percent of 18- to 24-year-olds reported drinking coffee sometime within a two-week period. Peet's has invited MiddCORE students to use their expert research, synthesis and creative skills to think of new and innovative marketing strategies that will allow Peet's to become the coffee brand of choice for young adults. How might Peet's enhance its market share among the young adult population (ages 18-26)?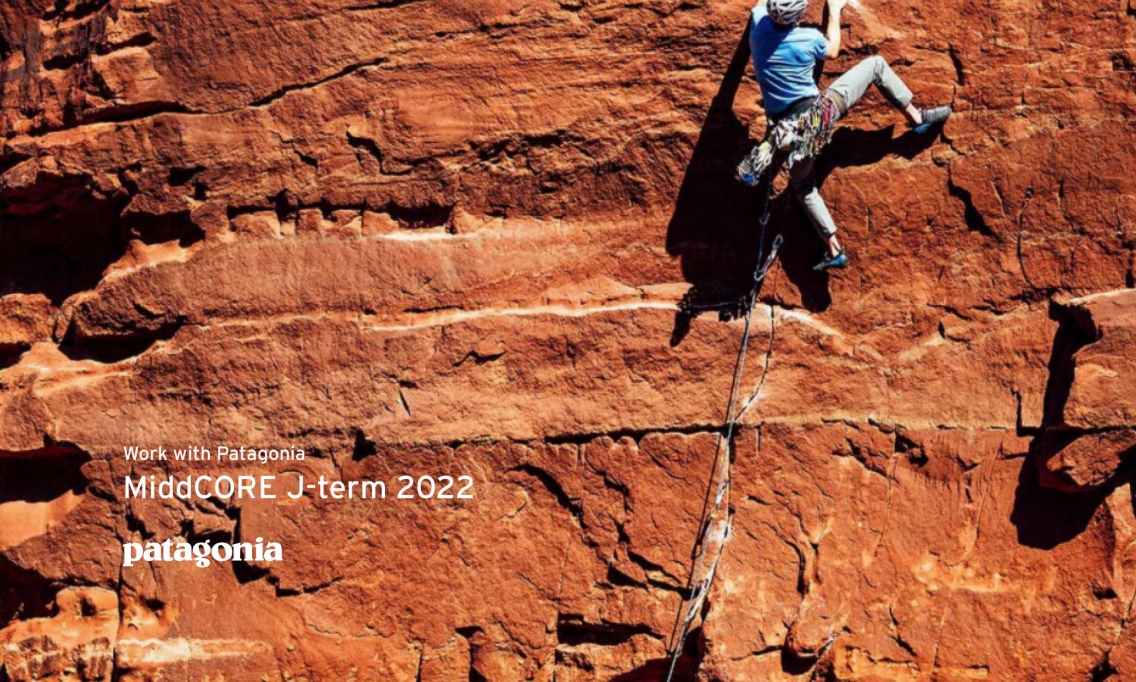 Patagonia x MiddCORE J-term 2022
You will consult for Patagonia and present your ideas to Patagonia's senior level management.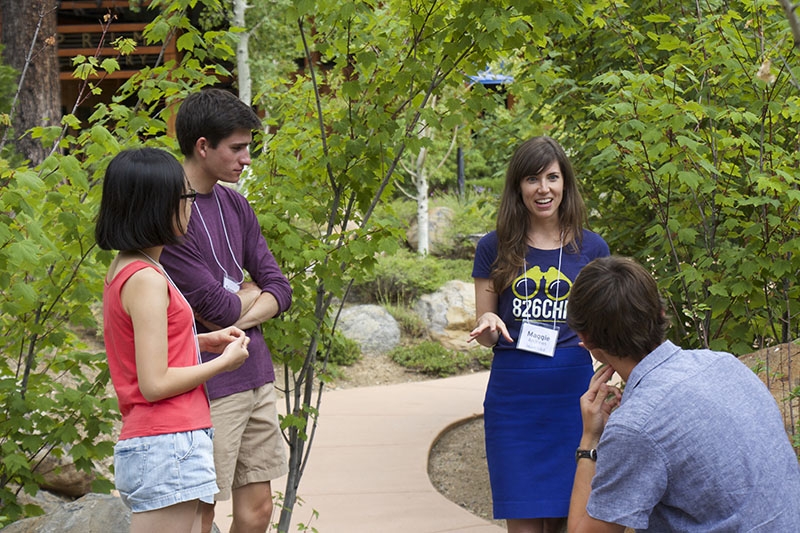 826 National
Beautiful design has always been a key piece of the 826 National network brand. While the chapters have their storefront themes to lean on, 826 National's brand must stand alone and encompass the entire 826 community. So what exactly is 826 National's brand? And how does that brand represent its signature "whimsy," without undermining a mission that is very much grounded in social justice? How might 826 National's image be reimagined—both in terms of messaging and artwork/creative? How might 826 National convert followers to volunteers for local chapters and volunteers to life-long donors and advocates? Develop a messaging strategy, a fundraising plan, and a tactical process.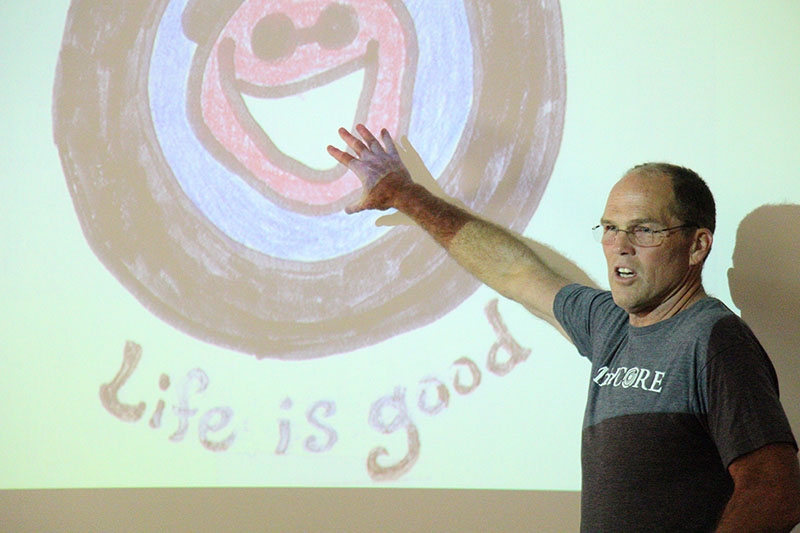 Life is Good Kids Foundation
The Life is Good Kids Foundation has clearly had tremendous impact on the lives of many children and their caregivers but LIG partners and Foundation leaders see potential to do much more. They want to achieve their collective goal of positively impacting the world through the power of play and optimism. With that in mind, the LIGKF has invited MiddCORE students to use their expert research, synthesis and creative skills to think of new and innovative strategies to help the company and the foundation achieve greater impact. How might the LIG Playmakers move from being a nonprofit "arm" of the company to the "core skeleton" of the organization?
View the gallery in a new window.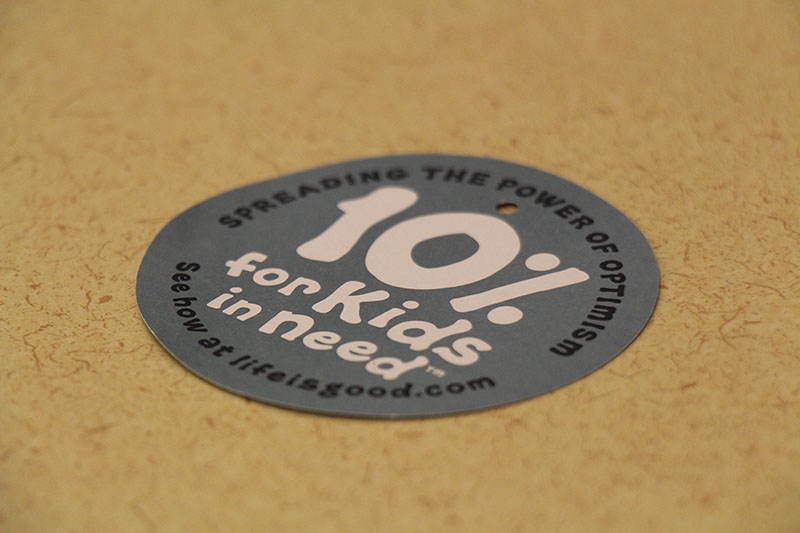 Life is good Kids Foundation
MiddCORE
132 Blinn Lane
Middlebury, VT 05753