Student Service Organizations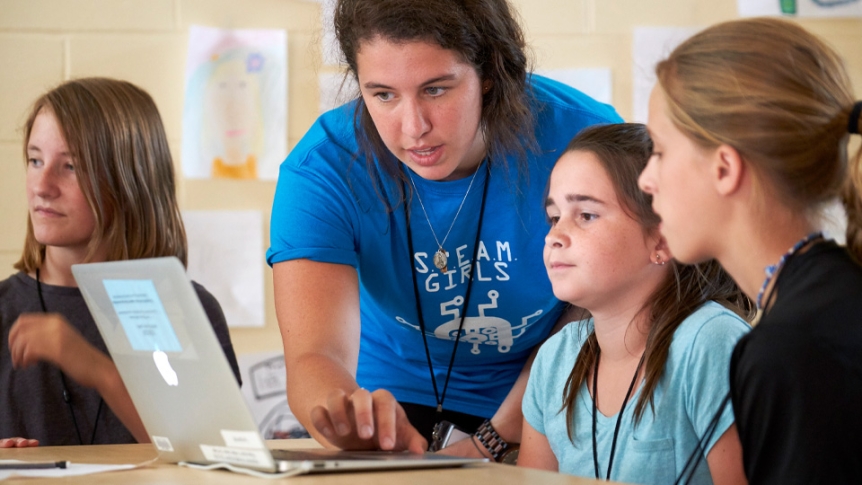 The Center for Community Engagement advises and supports 20 student organizations and continuing initiatives.
Explore the organizations below for an introduction to each group. You'll find contact information for each group's student leaders.
Community Engagement Organization Board (
CEOB

)

Our student organizations and continuing initiatives are collectively known as the Community Engagement Organization Board (CEOB), and each member organization of the cluster is supported by the Community Engagement Organization Board (CEOB), a peer-advised council. The CEOB functions as a support platform that provides training, oversight, and funding.

Each year, CEOB hosts a retreat for student organization leaders as well as monthly workshops for program development. Topics include budget planning, leadership transitions, and member recruitment. CEOB also administers the Flex Fund, which grants funding to student-designed community service projects.
Brother to Brother
Brother to Brother is a youth mentorship organization run by male-identifying students from Middlebury College. Our mission is to promote positive masculine character in middle school boys from Addison County, Vermont. We host events for our middle school participants at least once a month during the academic year. Past activities have included laser tag, scavenger hunts, pie and pizza baking, fun engineering challenges, quidditch, movie nights, and more. Most events culminate in a thoughtful discussion moderated by the college mentors. New participants are always welcome and not expected to attend every event, though you will probably want to! There will never be any fees for attending Brother to Brother programming.
Contact Brother to Brother.
Butch's Team 
Butch's team is a group of students who act as community friends to Butch by visiting him on a weekly basis as well as organizing special events in his honor. Butch has cerebral palsy and lives at the Helen Porter Nursing Home.
Butch's friends practice physical therapy exercises with him, provide trips to campus and other parts of town, take Butch for walks or simply talk and hang out with him. Butch has been an integral part of the Middlebury Community for over 50 years.
Over the years, Butch's relationship with Middlebury has received significant national attention, including the ESPN Emmy Award winning feature and CBS Eye to Eye with Katie Couric .
For more information contact the Center for Community Engagement.
Charter House Coalition
Charter House Coalition is a volunteer-based, community supported service organization that provides shelter, transitional housing, free meals and a friendly face to families and individuals in the Middlebury area who need assistance.
Contact CHC's leaders.
College Access Mentors (MiddCAM)
Middlebury College Access Mentors (MiddCAM) is a one-on-one mentorship program that pairs Middlebury College student mentors with high school juniors who are primarily first-generation and/or low-income college applicants. Mentors help guide their mentees through the college application process by helping them coordinate standardized testing and develop a college list, editing essays and personal statements, and providing information about the college experience. Mentors are provided with training and support by the group's administrators, Center for Community Engagement, and the Middlebury Union High School guidance department. Contact MiddCAM.
Community Friends
Community Friends is a campus-based one-on-one mentoring program that matches over 130 college student mentor volunteers with local youth.
Read more about Community Friends or contact Community Friends' leaders.
DREAM
DREAM (Directing through Recreation, Education, Adventure, and Mentoring) is a Vermont-based mentoring organization that seeks to close the opportunity gap and empower youth ages 5-18 who live in affordable housing neighborhoods. Each Friday, DREAM mentors spend time engaging with the youth in fun activities, such as apple-picking, hiking, and making ceramics. Within the larger group mentoring model, the organization's leaders work with mentors to establish individual mentor-mentee pairs.
Learn more about the DREAM organization and apply to be a DREAM Mentor. Contact DREAM.
Friends of John Graham
The John Graham Housing and Services was established in July of 1980 to address Addison County's need for emergency short-term housing. JGS provides a safe, clean place for individuals and families to stay, as well as case management and outreach services. Students support JGHS through cooking a healthy, nutritious meal weekly for residents and providing other services based on the needs and interests of residents.
Contact Friends of JGS.
Habitat for Humanity
As partners with the local Addison County Habitat chapter, we seek to address the need for simple, decent, affordable housing by working on the local building site, fundraising for the local Addison County chapter, participating in national partnerships with affiliates for February or Spring Break volunteer trips, and educating our peers at Middlebury about the crushing need for affordable housing around the world.
Contact and get involved with Habitat for Humanity.
Juntos
In solidarity with local farm workers, JUNTOS strives towards a community in which all workers can lead a dignified life.
The Compañeros programs work with farm workers to acquire English skills and tools that promote farm worker independence. Through weekly visits, students and farmworkers form meaningful relationships and share experiences. JUNTOS promotes awareness about immigration issues on campus and nationwide while also building a sustained movement for just living and working conditions and hosting meaningful events on- and off-campus.
Contact Juntos.
Middlebury Alternative Breaks (
MA

lt)

MAlt is Middlebury's alternative break program. Each year, students design and plan six trips during February Break to national and international destinations, and one Vermont-based trip during Fall and Spring Breaks. The goal of the trips is to provide students with opportunities to learn from and work with local people and agencies to improve communities at home and abroad.

"My involvement with MAlt has led to some of the most transformative experiences I've had at Middlebury. Participating in the education-themed trip to South Carolina my freshman year allowed me to learn about inequalities in education and see first-hand how they were manifested in the community I had the opportunity to serve and learn from in a way that wouldn't have been possible in just the classroom. My experiences with MAlt have helped to change my worldview and I will continue to work on incorporating this knowledge into my life even after I leave Middlebury."
- Hayley Howard '17, MAlt 2014 Trip participant, 2015 Trip leader

Visit MAlt's site for more details or contact MAlt's leaders.
Middlebury First Responders
MFR is a student organization for student first responders and students who are interested in emergency services. They aim to provide support, mentorship, and training to student first responders including EMTs and Firefighters.
Contact MFR leaders.
Midd Volunteers
Midd Volunteers engage students as volunteers in the Middlebury community. They plan weekly volunteer worksites and hold annual events, such as trick-or-treating for canned goods on Halloween.
Contact Midd Volunteers.
MiddVote
MiddVote is a nonpartisan student organization that aims to mobilize students to be active participants in our democracy.
See Democracy Initiatives for more details.
Contact MiddVote.
Nutrition Outreach and Mentoring (
NOM

)

Nutrition Outreach and Mentoring aims to create community and connect people through food and food education. Our student-run group organizes volunteering events and classes with the purpose of teaching youth in local schools how to cook healthy food for themselves on a budget and to acquire the independence and knowledge that comes with this life skill. The aims of these initiatives are to establish healthy eating and cooking habits and to raise awareness about nutrition and current food issues.

Contact NOM.
Page 1 Literacy Project
Page 1 Literacy Project aims to foster a love of learning in local elementary school students through weekly programming and community events. As mentors, organizers, and program leaders, Page 1 volunteers take an active role in promoting literacy in all of its forms.
Contact Page 1.
Sister to Sister
Sister to Sister aims to support the middle school girls in the area. Mentors interact individually with the girls in an informal and comfortable environment and discuss common issues in the girls' lives, including school, body image, peer pressure and relationships. Many of the participating girls experience physical or mental disabilities or have difficult home lives. The mentors act as a support system for the girls which has led to participants returning regularly for the monthly events. Monthly events have included log rolling, Zumba, and game night.
The STS Summit is the highlight of the year, and it is on the basis of the Summit that many girls keep returning to the monthly events. It gives a chance for the girls to spend an entire day bonding with other girls from their school and the surrounding area, in addition to learning new skills and talents in workshops and sharing their experiences and challenges of middle school.
Contact Sister to Sister.
Special Olympics Club
To connect college students and individuals with intellectual and developmental disabilities through sports and activities to build friendships and cultivate a community of respect and inclusion.
Contact the Special Olympics Club.
The Wild Middlebury Project (Wild Midd)
Wild Midd is a student organization for students who are passionate about environmental education, research, and conservation. In partnerships with conservation organizations, like the Middlebury Area Land Trust and the Audubon Society, and youth-serving organizations and schools, like the Bridge School and the Hannaford Career Center, Wild Midd helps students connect across generations to learn about and protect our local environment.
Contact Wild Midd.
Center for Community Engagement
Middlebury College
Middlebury, VT 05753