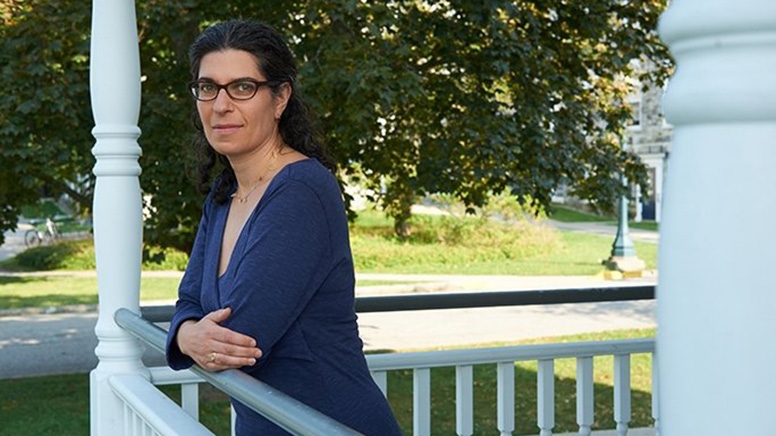 Reflections from Rabbi Danielle
Shmita and Passover—Taking a Break from the Routine
As many of you know, this Jewish year of 5782 is a shmita, or sabbatical year, in the Jewish calendar. The Torah declares that every seventh year shall be a year of rest for the land, of reset for the economy, and of refocusing on the needs of the most vulnerable in society. Building on this ancient tradition today, shmita is a way to look closely at how we grow our food and run our food systems and how we participate in an economy that does not allow rest for very many. It is a time to take a deep look—both inward and outward—at the effects of our actions on ourselves, those close to us, and those very far away.
Passover can also be seen as a mini-shmita moment that occurs each year. It is a week of giving up leavened food, of doing things differently, of asking why we do the things we do. "Why is this night different from other nights?" begins the four questions that are asked by the youngest participant at the seder. For those of us who observe dietary restrictions during the whole week of Passover, we know how much consciousness we must bring to our eating during this week. And for those cultivating an awareness of shmita this whole year, it is a similar invitation to take a step back, to see what we can change in our patterns of consumption and societal relations. Patterns that may not be working well for anyone, that we feel stuck in, may suddenly be seen in a different light. We learn from these experiences that we can change. Not surprisingly, this change, this question asking, is often prompted by the youngest among us. This is something that I see every day in my work with college-aged students.
And now some exciting news along the theme of sabbaticals! For the upcoming academic year, my family and I will be living in Jerusalem while I take a personal leave. This will give all of us the opportunity to immerse ourselves in the rhythms of the Jewish year. For me, it will also be an opportunity to learn about and connect with different dialogue projects and approaches that are taking place between Israelis and Palestinians. I hope to bring wisdom and experience from these approaches back to campus. We plan to hire an interim Jewish chaplain to fill my position while I am gone, and I am excited to see what new energy they will bring with them to this work.
What we've been up to at Midd this year
While we are still riding the waves that COVID throws at us, this year has seen less restrictions than last. We have been gathering more normally, been singing together during prayer services, and for most of fall and starting again since spring break, been able to cook and eat together for Shabbat and Holidays. Here are some of the highlights of this year: 15 students went on a wonderful off-campus retreat this past fall, which Joshua Glucksman '25 writes about for Hillel HaYom. Over January term we partnered with the Feminist Resource Center at Chellis House, Hirschfield International Film Series, and the Holocaust Film Fund to present the short documentary Petit Rat and a Q&A with the directors for International Holocaust Remembrance Day. You can read more about the film in an article by Halsey Smith '23, who writes about it in the GSFS/Chellis House Spring 2022 Newsletter.
The highlight of the spring semester so far was certainly Purim. Julia Levin '24 wrote, produced, and directed an amazing telling of the Purim story to Broadway show tunes. For the remainder of spring semester, we are looking forward to the Passover Seders, a collaborative program that is in the works on shmita with the New Perennials Project and Franklin Environmental Center, and more. There is also a working group on antisemitism that has formed at the College. The aim of the group is to educate people about antisemitism and build capacity to address it when it arises. Learn more about that work, along with a statement by the group, on Middlebury's Office of Institutional Diversity, Equity, and Inclusion web page.
Donate
The Hillel Hayom is an annual newsletter published each fall to highlight Jewish life at Middlebury, including reflections on the times, lecture and event coverage, and the sights and sounds of students, staff, and faculty.
Enjoy current and past issues.