Angela Brazil, BA, California State University at Chico; MFA, University of Iowa. Director of Brown/Trinity MFA Programs in Acting and Directing; Resident Acting Company Member, Trinity Repertory Company
Angela Brazil is the Director of Brown/ Trinity Rep's M.F.A. Programs in Acting and Directing, and teaches Speech on its faculty.  She has been a member of Trinity Repertory Company's Resident Acting Company since 2000. Providence directing credits include Trinity Rep and The Wilbury Theater Group.  Her first year at Bread Loaf was 2006 as a member of its Acting Ensemble, where subsequent roles included Blanche in A Streetcar Named Desire and Olivia in Twelfth Night. She has performed regionally around the country, including at Dallas Theater Center, Berkeley Rep, and The Long Wharf Theatre, and has narrated numerous audiobooks. She holds a B.A. from California State University, Chico, and an M.F.A. from the University of Iowa. She lives in Rhode Island. 
Dennis A. Britton, BA, University of Southern California; MA, PhD, University of Wisconsin at Madison. Professor of English, University of New Hampshire
Brenda Brueggemann, BA, MA, University of Kansas; PhD, University of Louisville. Professor and Aetna Chair of Writing, University of Connecticut
Brenda Brueggemann recently joined the English Department at the University of Connecticut as Professor and Aetna Endowed Chair of Writing.  She recently worked at The Ohio State University as a Professor of English, a faculty adviser for the American Sign Language Program, and a coordinator for the Disability Studies Program. Her research focuses on disability and deaf studies in the humanities, and she is the author of Deaf Subjects: Between Identities and Places and Lend Me Your Ear: Rhetorical Constructions of Deafness. Brueggemann has published over 60 essays and articles and edited and contributed to the book collections Literacy and Deaf People: Cultural and Contextual Perspectives;  Disability Studies: Enabling the Humanities; and Women and Deafness: Multidisciplinary Approaches. 
Susan Choi, BA, Yale University; MFA, Cornell University. Lecturer in English, Yale University
Susan Choi's first novel, The Foreign Student, won the Asian-American Literary Award for fiction.  Her second novel, American Woman, was a finalist for the 2004 Pulitzer Prize and has been adapted into a film.  Her third novel, A Person of Interest, was a finalist for the 2009 PEN/Faulkner Award.  In 2010 she was named the inaugural recipient of the PEN/W.G. Sebald Award.  Her fourth novel, My Education, received a 2014 Lammy Award.  In 2019 she published her first book for children, Camp Tiger, and her fifth novel, Trust Exercise, which was a finalist for the 2019 National Book Award.  A recipient of fellowships from the National Endowment for the Arts and the Guggenheim Foundation, she teaches fiction writing at Yale and lives in Brooklyn.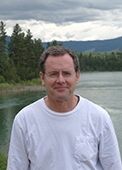 Dare Clubb, BA, Amherst College; MFA, DFA, Yale School of Drama. Associate Professor of Playwriting, Dramatic Literature, and Theory, University of Iowa
Dare Clubb teaches playwriting, dramatic literature, and theory at the Iowa Playwrights Workshop of the University of Iowa.  He has taught at Princeton University, Barnard College, the New School for Social Research, and Jawaharlal Nehru University, and was playwright-in-residence at the Juilliard School from 1985-87.  His plays have been performed at the Yale Repertory Theatre, Juilliard, and the O'Neill National Playwrights Conference.  His original play Oedipus received an OBIE award in 1999. He received the University of Iowa Collegiate Teaching Award in 2007 and was a University of Iowa Faculty Scholar from 2009 to 2012. 
Tyler Curtain, BSc, University of Colorado at Boulder; PhD, Johns Hopkins University. Associate Professor of English and Comparative Literature, University of North Carolina at Chapel Hill
Dennis Denisoff, MA, PhD, McGill University. Ida Barnard McFarlin Chair of English, University of Tulsa.
Dennis Denisoff works in Victorian and Modernist literature and culture, with particular expertise in environmental humanities, gender/sexuality studies, decadence, and pagan/occult studies. He is the author of 6 books and co/editor of 9. Recent publications include the edition Arthur Machen: Decadent and Occult Works (2018), The Routledge Companion to Victorian Literature (2019, co-edited with Talia Schaffer), and Scales of Decadence (a special issue of Victorian Literature and Culture forthcoming in 2020). His monograph Decadent Ecology: Desire, Decay, and the Neo-Pagans, 1860-1920 is forthcoming. During the first half of 2020, he was Distinguished Visiting Fellow at Queen Mary, University of London.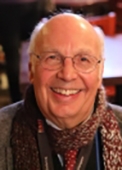 Stephen Donadio, BA, Brandeis University; MA, PhD, Columbia University. John Hamilton Fulton Professor Emeritus of Humanities, Middlebury College
Stephen Donadio received his B.A. degree from Brandeis University, was a Fulbright Scholar at the University of Paris (Sorbonne), and completed his doctorate in English and Comparative Literature at Columbia University, where he taught undergraduate and graduate courses before moving to Middlebury College. A recipient of NEH and Rockefeller fellowships, he is longtime member of the Bread Loaf faculty, and served as editor of the New England Review for twenty years. At Middlebury he is currently the Fulton Professor of Humanities and Director of the Program in Literary Studies. He has written on Nietzsche and Henry James, Ralph Waldo Emerson, Ernest Hemingway, F. Scott Fitzgerald, Walker Percy, Joseph McElroy, and Thomas Pynchon, among others, as well as modern poets including John Ashbery, Allen Ginsberg, and A.R.Ammons. At present his principal research interests are centered on a range of texts that challenge some established critical assumptions regarding the boundaries seen as separating certain literary categories, periods, and movements.
Ruth Forman, BA, University of California at Berkeley; MFA, University of Southern California. VONA/Voices Writing Workshop
Ruth Forman is the author of poetry collections Prayers Like Shoes, Renaissance, We Are the Young Magicians, and children's book, Young Cornrows Callin Out the Moon.  She's received the Barnard New Women Poets Prize, The Pen Oakland Josephine Miles Literary Award, The Durfee Artist Fellowship, the NCTE Notable Book Award, and recognition by The ALA.  Ruth is a former teacher of creative writing with the University of Southern California and June Jordan's Poetry for the People program at UC Berkeley as well as a thirteen-year faculty member with the VONA/Voices program. You can learn more about her at www.ruthforman.com.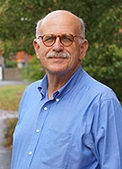 John Fyler, AB, Dartmouth College; MA, PhD, University of California at Berkeley. Professor of English, Tufts University
John Fyler is a Professor of English at Tufts University, where he teaches medieval literature.  His books include Chaucer and Ovid and Language and the Declining World in Chaucer, Dante, and Jean de Meun; he is currently finishing a book on Troilus and Criseyde. His most recent essay, "Language Barriers," won a prize from Studies in Philology. He has been an ACLS and Guggenheim Fellow, and has had resident fellowships at the Camargo and Bogliasco Foundations, Clare Hall, University of Cambridge, and the Huntington Library; this year he has twice been a Visiting Scholar at the American Academy in Rome.
Shalom Goldman, BA, New York University; MA, Columbia University; PhD, New York University. Pardon Tillinghast Professor of Religion, Middlebury College
Jennifer Green-Lewis, MA, University of Edinburgh; PhD, University of Pennsylvania. Professor of English, George Washington University
Jennifer Green-Lewis is Professor of English at the George Washington University in Washington, DC, where she teaches courses on nineteenth and early-twentieth century literature and its relationship to the visual arts, especially photography. Her books include Framing the Victorians: Photography and the Culture of Realism (Cornell, 1996), Teaching Beauty in Delillo, Woolf, and Merrill (Palgrave, 2008), and Victorian Literature, Photography, and the Invention of Modern Memory: Already the Past (Bloomsbury 2017). JGL has taught at the Vermont campus of Bread Loaf since 1997; if she knows anything about teaching, that's where she learned it.
David Huddle, BA, University of Virginia; MA, Hollins College; MFA, Columbia University. Professor Emeritus, University of Vermont
David Huddle is from Ivanhoe, Virginia, and he taught at the University of Vermont for 38 years. His fiction, poetry, and essays have appeared in The American Scholar, Esquire, The New Yorker, Harper's, Shenandoah, and Green Mountains Review. In 2012 his novel Nothing Can Make Me Do This won the Library of Virginia Award for Fiction, and his collection Black Snake at the Family Reunion won the 2013 Pen New England Award for Poetry. His most recent books are Dream Sender, a poetry collection published in 2015 by LSU Press, and a novel, My Immaculate Assassin, published in September 2016 by Tupelo Press.
Amy Hungerford, BA, MA, PhD, Johns Hopkins University. Executive Vice President and Dean of the Faculty of Arts and Sciences, Columbia University
Amy Hungerford is Executive Vice President and Dean of the Faculty of Arts and Sciences at Columbia University. She specializes in 20th- and 21st-century American literature, especially the period since 1945. Her new monograph, Making Literature Now (Stanford, 2016) is about the social networks that support and shape contemporary literature. Hungerford is also the author of The Holocaust of Texts: Genocide, Literature, and Personification (Chicago, 2003) and Postmodern Belief: American Literature and Religion Since 1960 (Princeton, 2010). Hungerford is a founder of Post45 (a professional association for scholars working in post-45 literary and cultural studies), and co-founded and remains site editor of post45.org, an open-access journal publishing a curated stream of peer reviewed and general interest work in the field.
Rochelle L. Johnson, BA, Bates College; MA, PhD, Claremont Graduate University. Professor of English and Environmental Studies, The College of Idaho
Rochelle L. Johnson is Professor of English and Environmental Studies at The College of Idaho. Her research focuses on the history of science and the intersections of human (in)justices and environmental degradation. Currently an officer of The Thoreau Society, and a past president of the Association of the Study of Literature and Environment (ASLE), Rochelle's various publications center on 19th-century landscape aesthetics and natural history. Her work has been supported by research fellowships from the National Endowment for the Humanities and other organizations. Her current book pursues the rise of environmental concern through Susan Fenimore Cooper. Find more at: https://www.rochelleljohnson.com/.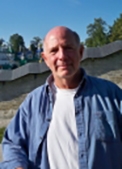 Michael R. Katz, BA, Williams College; MA, DPhil, University of Oxford. C. V. Starr Professor Emeritus of Russian and East European Studies, Middlebury College.
Michael Katz is the C. V. Starr Professor Emeritus of Russian and East European Studies at Middlebury College. He has published two monographs on 19th century Russian literature (one on literary ballads and the other on literary dreams) and he has translated twenty Russian novels into English, including works by Herzen, Chernyshevsky, Turgenev, Dostoevsky, and Tolstoy. In 2015 he won an Award for Outstanding Achievement in Scholarship given by the American Association of Teachers of Slavic and East European Languages. His translation of Dostoevsky's Crime and Punishment, published in 2017, was issued as a Norton Critical Edition in 2019. Katz has recently completed a translation of Nikolai Gogol's short stories for Norton and is editing a volume for the MLA series Approaches to Teaching on Crime and Punishment. He is beginning work on a new translation of The Brothers Karamazov, which will also be published by Norton.
Jacques Lezra, BA, MPhil, PhD, Yale University. Professor and Chair of Hispanic Studies, University of California, Riverside
Jacques Lezra is professor of Spanish at the University of California—Riverside, where he teaches classes on Spanish and Latin American literature, culture and philosophy. His most recent books are República salvaje: De la naturaleza de las cosas (2019), On the Nature of Marx's Things (2018), and Untranslating Machines: A Genealogy for the Ends of Global Thought (2017).  He is author as well of Wild Materialism: The Ethic of Terror and the Modern Republic (2010). With Emily Apter and Michael Wood, he is the coeditor of Dictionary of Untranslatables (2014). He has served on the Bread Loaf faculty since 1989.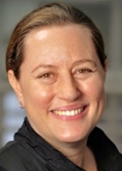 Kate Marshall, BA, University of California, Davis; MA, PhD, University of California, Los Angeles. Associate Professor of English, University of Notre Dame
Kate Marshall is associate professor of English at the University of Notre Dame, where she also serves on the faculty of the history and philosophy of science. She is the author of the award-winning Corridor: Media Architectures in American Fiction (2013) and articles on fabulism, weird fiction, media theory, and technology. She was the 2016-2017 Founders' Fellow at the National Humanities Center, where she completed work on her study of nonhuman narration and radical exteriority in contemporary thought and literature. She co-edits the Post45 book series at Stanford University Press, and is currently working on a compact theory of the contemporary novella.
Cruz Medina, BA, University of California, Santa Barbara; MFA/MA, Chapman University; PhD, University of Arizona. Assistant Professor of Rhetoric and Composition, Santa Clara University
Cruz Medina is Assistant Professor of Rhetoric and Composition at Santa Clara University. Cruz's research interests include cultural rhetorics and digital writing. His first book Reclaiming Poch@ Pop examined pop culture productions in response to anti-Latinx legislation in Arizona. He is currently co-editing a digital book collection called Racial Shorthand: Coded Discrimination Contested in Social Media for Computers and Composition Digital Press.
Michelle Bachelor Robinson, BA, Cameron University; MA, PhD, University of Louisville. Director of Comprehensive Writing and English Faculty at Spelman College.
Michelle Bachelor Robinson is the Director of the Comprehensive Writing Program and a professor of African American Writing and Rhetoric at Spelman College. Her research and teaching focus on community engagement, historiography, African American rhetoric and literacy, composition pedagogy and theory, and student and program assessment. She is actively involved in community research and writing and serves as a university partner for the Historic Black Towns and Settlements Alliance. Dr. Robinson co-edited The Routledge Reader of African American: The Longue Duree of Black Voices and has articles in Peitho: Journal of the Coalition of Feminist Scholars in the History of Rhetoric & Composition and The Alabama Humanities Review.
Amy Rodgers, AB, Columbia University; PhD, University of Michigan. Associate Professor of Film, Media, and Theatre and Dean for the Senior Class, Mount Holyoke College
Amy Rodgers is Associate Professor of Film, Media, and Theatre at Mount Holyoke College. Her research focuses on early modern literature and culture, audience and popular culture studies, theories of adaptation, and dance studies. Among her publications are essays on the Renaissance court masque, Hindi-language cinema director Vishal Bhardwaj, Shakespeare's history plays' influence on HBO's Game of Thrones, and performance genealogies that cross different communicative forms, particularly theater and dance. Her first monograph, A Monster With a Thousand Hands: The Discursive Spectator in Early Modern England was published by the University of Pennsylvania Press in 2018. She is a co-founder of the Shakespeare and Dance Project, and, before commencing her academic career, danced with the Washington, Atlanta, and Joffrey ballet companies.
Margery Sabin, BA, Radcliffe College; PhD, Harvard University. Lorraine Chiu Wang Professor Emerita of English and South Asia Studies, Wellesley College
Margery Sabin is Lorraine Chiu Wang Professor of English at Wellesley College. She has followed a varied itinerary in teaching and scholarship from her graduate studies in Comparative Literature (French, German, and English) to her current specialties in modern Irish and South Asian literatures and cultures. Many articles and three books mark stages of this trajectory: English and French Romanticism; Dialect of the Tribe: Speech and Community in Modern Fiction; Dissenters and Mavericks: Writings about India in English: 1765-2000.  Her more than twenty-five years of Bread Loaf summers are highlights of her teaching career.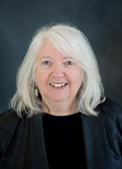 Cheryl Savageau, BS, Clark University; MA, University of Massachusetts Amherst. Poet, memoirist, storyteller, artist.
Cheryl Savageau is the author of the poetry collections, Home Country, Mother/Land, and Dirt Road Home, which was a finalist for the Paterson Poetry Prize and nominated for a Pulitzer.  Her children's book, Muskrat Will Be Swimming, was a Smithsonian Notable Book, and won the Skipping Stone Award for Children's Environmental Literature.  She's received Fellowships from the National Endowment for the Arts and the Massachusetts Artists Foundation and was a three-time resident at the MacDowell Colony. She has worked as a mentor to Native writers through Wordcraft Circle of Native Writers and Storytellers, and Gedakina, a northeast Native organization, and edited the online journal, Dawnland Voices 2.0. Her new memoir, Out of the Crazywoods. is forthcoming from University of Nebraska Press in May 2020.
Michele Stepto, BA, Stanford University; MA, San Francisco State University; PhD, University of Massachusetts. Lecturer, Department of English, Yale University
Michele Stepto is a Lecturer in the Yale English Department, where she teaches a seminar on Literature for Young People.  She has written stories and histories for young readers as well as adults, including Snuggle Piggy and the Magic Blanket and Our Song, Our Toil:  The Story of American Slavery as Told by Slaves.  With her son Gabriel she translated Catalina Erauso's memoir, Lieutenant Nun.  Other writings may be found online at Lacuna Journal, Mirror Dance Fantasy, and The Appendix.     
Robert Stepto, BA, Trinity College, Hartford; MA, PhD, Stanford University. John M. Schiff Professor Emeritus of English, African American Studies, and American Studies, Yale University
Robert Stepto is John M. Schiff Professor Emeritus of English, African American Studies, and American Studies at Yale University. He has taught at Bread Loaf Vermont every summer since 1990. His fields include American and African American poetry, fiction, autobiography and book art. He has published From Behind the Veil: A Study of Afro-American Narrative; Blue as the Lake: A Personal Geography; A Home Elsewhere: Reading African American Classics in the Age of Obama. Most recently, he edited with Jennifer Greeson The Norton Critical Edition of Charles Chesnutt's The Conjure Stories.
Robert Sullivan
Robert Sullivan, AB, Georgetown University. Contributing editor, A Public Space.
Robert Sullivan is the author of numerous books, including The Meadowlands, My American Revolution, A Whale Hunt, and Rats, a New York Times bestseller. His essays and reporting have appeared in the New York Times, The New Yorker, Harper's, and Vogue, among many others. He is contributing editor at A Public Space and teaches at Hunter College, in New York. He lives in New York City.
Sam Swope, BA, Middlebury College; MA, University of Oxford. Dean Emeritus, Cullman Center Institute for Teachers, New York Public Library; Founder and President, Academy for Teachers
Sam Swope is president of the Academy for Teachers and dean of the Teacher Institute at the Cullman Center for Scholars and Writers at the New York Public Library. He's the author of I Am a Pencil: A Teacher, His Kids, and Their World of Stories,The Araboolies of Liberty Street, The Krazees, Gotta Go! Gotta Go! and Jack and the Seven Deadly Giants. 
Susanne Wofford, Susanne Wofford, BA, Yale College; BPhil, Oxford University; PhD, Yale University. Dean, The Gallatin School of Individualized Study, New York University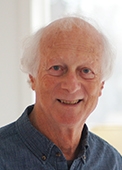 Bryan Wolf, BA, Rice University; MAR, Yale Divinity School; PhD, Yale University; Jones Professor, Emeritus, Stanford University and Visiting Professor, Yale University
Bryan Wolf is a Visiting Professor in American Studies and Art History at Yale.  While a faculty member at Stanford, he co-directed the Stanford University Arts Initiative, an interdisciplinary effort to expand the role of the arts in undergraduate and graduate education.  His books include Romantic Re-Vision: Culture and Consciousness in American Art and Literature; Vermeer and the Invention of Seeing; and American Encounters, a co-authored textbook on American art.  A former Guggenheim Fellow, he has served as the Senior Visiting Scholar at the Terra Foundation Residency for American Art in Giverny, France.  The Yale Daily News voted him one of the "Ten Best Teachers at Yale."  His current work centers on the way that artists like Philip Guston and Martin Puryear address issues surrounding the Holocaust and the Civil Rights movement.
Michael Wood, BA, MA, PhD, Cambridge University. Charles Barnwell Straut Professor of English and Comparative Literature Emeritus, Princeton University
Michael Wood is the author, most recently, of Alfred Hitchcock: The Man Who Knew Too Much (2015) and On Empson (2017).  He writes regularly on literature and movies for the New York Review of Books, the London Review of Books, and other journals.  His forthcoming book is about the attractions of distraction.