Barbara Black, AB Bryn Mawr College; MA, PhD, University of Virginia. Professor, Tisch Chair in the Arts and Letters, Skidmore College.
Barbara Black is Professor of English and Tisch Chair in Arts and Letters at Skidmore College, where she has received the Ciancio Award for Excellence in Teaching. She is the author of On Exhibit (Virginia 2000), A Room of His Own (Ohio 2012), and Hotel London (Ohio State 2019), and a co-editor of Olive Schreiner's Dreams (Broadview 2020). Black's essays have appeared in such venues as Victorian Poetry, Dickens Studies Annual, and Salmagundi. She has served on the Interdisciplinary Nineteenth-Century Studies board and as Book Review Editor of Nineteenth-Century Contexts. She currently serves on the Editorial Advisory Committee for PMLA. 
Kimberly Blockett, BA, Eastern Michigan University; MA, PhD. University of Wisconsin-Madison. Professor and Chair of Africana Studies at the University of Delaware.
Kimberly Blockett's research interests include Africana trans-Atlantic studies, 19th century African American literary and religious studies; archival studies; American women's literature; and cultural studies. Her publications appear in the Cambridge History of African American Literature, MLA Approaches to Teaching Hurston, MELUS, African American Review, and Legacy. Fellowships from the Ford Foundation, Harvard University, the Smithsonian, and the National Endowment for the Humanities supported her archival research for two books: Race, Religion and Rebellion in the Nineteenth-Century Travels of Zilpha Elaw, Black Woman Evangelist (Duke UP, forthcoming) and a scholarly edition of Memoirs of Mrs. Zilpha Elaw (West Virginia UP, 2021). Blockett is currently editing a special issue of the a/b: Autobiography Studies journal on mapping Black female life.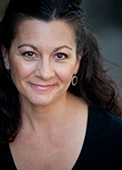 Angela Brazil, BA, California State University at Chico; MFA, University of Iowa. Director of Brown/Trinity MFA Programs in Acting and Directing; Resident Acting Company Member, Trinity Repertory Company.
Angela Brazil assumed the Directorship of Brown/ Trinity Rep's MFA Programs in Acting and Directing this year. She continues to teach in the program's Voice and Speech department. She has been a member of Trinity Rep's resident acting company since 2000, and co-directed the company's production of A Christmas Carol this year with her husband and fellow company member Stephen Thorne (a longtime member of the Bread Loaf Acting Ensemble). This year's production was the highest-grossing production in the theater's 53-year history. She has performed in regional theaters around the country, recorded numerous audiobooks, and works in Rhode Island-area public and private schools as a teaching artist.

Brenda Brueggemann, BA, MA, University of Kansas; PhD, University of Louisville. Professor and Aetna Chair of Writing, University of Connecticut. Coordinator for Teaching, Writing, and Acting for Change curriculum.
Brenda Jo Brueggemann is currently the Aetna Endowed Chair of Writing and a faculty member in the Department of English, Affiliate Faculty in Women's Gender & Sexuality Studies (WGSS) and American Studies at the University of Connecticut. 
She is the Co-Editor of Disability Studies Quarterly—the first journal, and the international journal of record, for the field of Disability Studies. In the early 2000s, she initiated programs in Disability Studies and American Sign Language at The Ohio State University. 
Her scholarly publications include nine (9) books authored, co-authored, edited, or co-edited and over 80 articles or book chapters. Numerous awards and grants for service, teaching, and research have occurred throughout her public and academic career; they have all been related to her work in Disability Studies and Deaf Studies. In 1995, she was one of the principal people in forming the first academic institutional committee and initiatives for "Disability Studies" in higher education with the Modern Language Association.  She has served as the Chair of the Society for Disability Studies (SDS) the MLA Committee on Disability Issues, and the Gallaudet University Board of Trustees.
As a native western Kansas farm girl who also happened to grow up deaf (and who was also a first-generation college student), Brueggemann has always been committed to equity and inclusion –and disability rights—in higher education and across global and American settings. She began her teaching career as a high school German, Journalism, and American Literature teacher.
Susan Choi, BA, Yale University; MFA, Cornell University. Lecturer in English, Yale University.
Susan Choi's first novel, The Foreign Student, won the Asian-American Literary Award for fiction. Her second novel, American Woman, was a finalist for the 2004 Pulitzer Prize and has been adapted into a film.  Her third novel, A Person of Interest, was a finalist for the 2009 PEN/Faulkner Award.  In 2010 she was named the inaugural recipient of the PEN/W.G. Sebald Award.  Her fourth novel, My Education, received a 2014 Lammy Award.  In 2019 she published her first book for children, Camp Tiger, and her fifth novel, Trust Exercise, which was a finalist for the 2019 National Book Award.  A recipient of fellowships from the National Endowment for the Arts and the Guggenheim Foundation, she teaches fiction writing at Yale and lives in Brooklyn.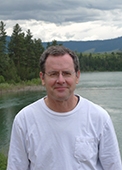 Dare Clubb, BA, Amherst College; MFA, DFA, Yale School of Drama. Associate Professor of Playwriting, Dramatic Literature, and Theory, University of Iowa.
Dare Clubb teaches playwriting, dramatic literature, and theory at the Iowa Playwrights Workshop of the University of Iowa.  He has taught at Princeton University, Barnard College, the New School for Social Research, and Jawaharlal Nehru University, and was playwright-in-residence at the Juilliard School from 1985-87.  His plays have been performed at the Yale Repertory Theatre, Juilliard, and the O'Neill National Playwrights Conference. His original play Oedipus received an OBIE award in 1999. He received the University of Iowa Collegiate Teaching Award in 2007 and was a University of Iowa Faculty Scholar from 2009 to 2012. 
Tyler Curtain, BSc, University of Colorado at Boulder; PhD, the Johns Hopkins University. Associate Professor of English and Comparative Literature, University of North Carolina at Chapel Hill.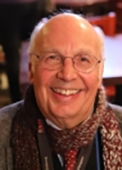 Stephen Donadio, BA, Brandeis University; MA, PhD, Columbia University. John Hamilton Fulton Professor Emeritus of Humanities, Middlebury College.
Stephen Donadio received his B.A. degree from Brandeis University, was a Fulbright Scholar at the University of Paris (Sorbonne), and completed his doctorate in English and Comparative Literature at Columbia University, where he taught undergraduate and graduate courses before moving to Middlebury College. A recipient of NEH and Rockefeller fellowships, he is longtime member of the Bread Loaf faculty, and served as editor of the New England Review for twenty years. At Middlebury he is currently the Fulton Professor of Humanities and Director of the Program in Literary Studies. He has written on Nietzsche and Henry James, Ralph Waldo Emerson, Ernest Hemingway, F. Scott Fitzgerald, Walker Percy, Joseph McElroy, and Thomas Pynchon, among others, as well as modern poets including John Ashbery, Allen Ginsberg, and A.R.Ammons. At present his principal research interests are centered on a range of texts that challenge some established critical assumptions regarding the boundaries seen as separating certain literary categories, periods, and movements.
Ruth Forman, BA, University of California at Berkeley; MFA, University of Southern California. VONA/Voices Writing Workshop.
Ruth Forman is the author of poetry collections Prayers Like Shoes, Renaissance, We Are the Young Magicians, and children's book, Young Cornrows Callin Out the Moon.  She's received the Barnard New Women Poets Prize, The Pen Oakland Josephine Miles Literary Award, The Durfee Artist Fellowship, the NCTE Notable Book Award, and recognition by The ALA.  Ruth is a former teacher of creative writing with the University of Southern California and June Jordan's Poetry for the People program at UC Berkeley as well as a thirteen-year faculty member with the VONA/Voices program. You can learn more about her at www.ruthforman.com.
John Fyler, AB, Dartmouth College; MA, PhD, University of California at Berkeley. Professor of English, Tufts University.
John Fyler is a Professor of English at Tufts University, where he teaches medieval literature.  His books include Chaucer and Ovid and Language and the Declining World in Chaucer, Dante, and Jean de Meun; he is currently finishing a book on Troilus and Criseyde. His most recent essay, "Language Barriers," won a prize from Studies in Philology. He has been an ACLS and Guggenheim Fellow, and has had resident fellowships at the Camargo and Bogliasco Foundations, Clare Hall, University of Cambridge, and the Huntington Library; this year he has twice been a Visiting Scholar at the American Academy in Rome.
Shalom Goldman, BA, New York University; MA, Columbia University; PhD, New York University. Pardon Tillinghast Professor of Religion, Middlebury College.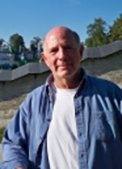 Michael R. Katz, BA, Williams College; MA, DPhil, University of Oxford. C. V. Starr Professor Emeritus of Russian and East European Studies, Middlebury College.
Michael Katz is the C. V. Starr Professor Emeritus of Russian and East European Studies at Middlebury College. He has published two monographs on 19th century Russian literature (one on literary ballads and the other on literary dreams) and he has translated twenty Russian novels into English, including works by Herzen, Chernyshevsky, Turgenev, Dostoevsky, and Tolstoy. In 2015 he won an Award for Outstanding Achievement in Scholarship given by the American Association of Teachers of Slavic and East European Languages. His translation of Dostoevsky's Crime and Punishment, published in 2017, was issued as a Norton Critical Edition in 2019. Katz has recently completed a translation of Nikolai Gogol's short stories for Norton and is editing a volume for the MLA series Approaches to Teaching on Crime and Punishment. He is beginning work on a new translation of The Brothers Karamazov, which will also be published by Norton.

Rebecca Makkai, BA, Washington and Lee University; MA, Middlebury College. MFA Faculty at Sierra Nevada College and Northwestern University. Artistic Director, Story Studio Chicago.
Rebecca Makkai's latest novel, The Great Believers, was a finalist for both the Pulitzer Prize and the National Book Award; it was the winner of the ALA Carnegie Medal, the Stonewall Book Award, and the LA Times Book Prize; and it was one of the New York Times' Ten Best Books of 2018. Her other books are the novels The Borrower and The Hundred-Year House, and the collection Music for Wartime — four stories from which appeared in The Best American Short Stories. Rebecca is on the MFA faculties of Sierra Nevada College and Northwestern University. She is Artistic Director of StoryStudio Chicago. Visit her at RebeccaMakkai.com or on twitter@rebeccamakkai.
Craig Maravich, BA, MFA, George Washington University/The Shakespeare Theatre's Academy for Classical Acting. Director, Bread Loaf Beyond the Page program.
Craig Maravich is the Director of Beyond the Page (BtP), a Bread Loaf initiative that emerged from the work of BL Acting Ensemble. BtP collaborates across Middlebury College with undergraduate departments, The Collaborative in Conflict Transformation, Monterey Institute of International Studies, and The Bread Loaf Teacher's Network. Maravich is Co-Founder of Courageous Stage – a company that uses theatre to activate creativity in schools across Vermont. A member of Bread Loaf Acting Ensemble since 2010 and his work as an actor spans a professional career of 20 years. He is a recipient of a Vermont Thriving Communities Grant and the 2021 A. Bartlett Giamatti Award for Professional Development at Bread Loaf/Middlebury.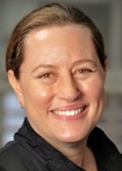 Kate Marshall, BA, University of California, Davis; MA, PhD, University of California, Los Angeles. Associate Professor of English, University of Notre Dame.
Kate Marshall is associate professor of English at the University of Notre Dame, where she also serves on the faculty of the history and philosophy of science. She is the author of the award-winning Corridor: Media Architectures in American Fiction (2013) and articles on fabulism, weird fiction, media theory, and technology. She was the 2016-2017 Founders' Fellow at the National Humanities Center, where she completed work on her study of nonhuman narration and radical exteriority in contemporary thought and literature. She co-edits the Post45 book series at Stanford University Press, and is currently working on a compact theory of the contemporary novella.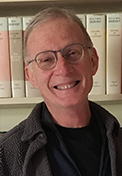 Brian McEleney, BA, Trinity College; MFA, Yale School of Drama. Founding Director of the Brown/Trinity MFA Programs in Acting and Directing; Associate Director and Acting Company Member, Trinity Repertory Company.
Brian is Director of the Theatre Program at the Bread Loaf School of English. Since 1984 he has performed in over two dozen Bread Loaf productions, including Twelfth Night, Macbeth, King Lear, The Winter's Tale, Richard II, Measure for Measure, Uncle Vanya, All's Well That Ends Well, and The Merchant of Venice. He has directed Bread Loaf productions of Romeo and Juliet, Hamlet, Troilus and Cressida, To Kill a Mockingbird, Blues for Mister Charlie, U.S.A., Othello and A Tale of Two Cities. As a long-time member of the Trinity Rep Acting Company, he has played over 75 roles, including King Lear, Richard II, Richard III, Cassius, and Malvolio.  He has also directed over 25 productions, including Hamlet, Our Town, All the King's Men, A Raisin in the Sun, The Grapes of Wrath, House and Garden, Twelfth Night and Ivanov.

Cruz Medina, BA, University of California, Santa Barbara; MFA/MA, Chapman University; PhD, University of Arizona. Associate Professor of Rhetoric and Composition, Santa Clara University.
Cruz Medina is associate professor of Rhetoric and Composition at Santa Clara University. Cruz served as co-chair of the NCTE/CCCC Latinx Caucus from 2017-2021. He has been Bread Loaf School of English faculty since 2016 and was awarded the M. Ruth Marino chair in 2017 for teaching innovation. His monograph Reclaiming Poch@ Pop: Examining the Rhetoric of Cultural Deficiency was published in 2015 by Palgrave. His current research applies decolonial methods and CRT to a volunteer English program with predominantly Indigenous Guatemalan students.
Ian Newman, BA, MA, University of Cambridge; PhD, University of California, Los Angeles. Associate Professor of English, University of Notre Dame.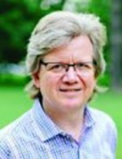 Mark Rasmussen, BA, MA, Harvard University; PhD, The Johns Hopkins University. Charles J. Luellen Professor of English, Centre College.
Mark Rasmussen received a B.A. and M.A. from Harvard and an M.A. and PhD from Johns Hopkins. Since 1989 he has taught at Centre College, where he is currently Charles J. Luellen Professor of English, offering courses in medieval and early modern literature (including Chaucer, Spenser, and Shakespeare), literary theory, history of the English language, and first-year humanities. He says that his greatest challenges, and greatest pleasures, as a teacher come from encouraging students to connect with the literature of earlier periods, and helping them to become better writers.
He has published essays on a range of topics in his fields and has edited two landmark collections: Renaissance Literature and Its Formal Engagements (2002), which helped refresh attention to questions of form in English Renaissance literature, and Life in Words (2014), the collected essays of the distinguished medievalist, Jill Mann. His current project is a study of poetic complaint from classical antiquity to the Renaissance.
Michelle Bachelor Robinson, BA, Cameron University; MA, PhD, University of Louisville. Director of Comprehensive Writing and English Faculty, Spelman College.
Dr. Michelle Bachelor Robinson is the Director of the Comprehensive Writing Program at Spelman College. Actively involved in community-engaged research and writing in historically Black spaces, her publications include co-editor of The Routledge Reader of African American Rhetoric, articles in Peitho: Journal of the Coalition of Feminist Scholars in the History of Rhetoric and Composition and Council of Writing Program Administration (CWPA), and the senior contributing author for OpenStax Writing Guide with Handbook. Dr. Robinson joined the Bread Loaf faculty in the summer of 2019, offering courses in rhetoric and writing practice and pedagogy.

James Chase Sanchez, BA, University of Texas at Tyler; MA, University of Texas at Tyler; PhD, Texas Christian University. Assistant Professor of Writing and Rhetoric, Middlebury College.
James Chase Sanchez is an Assistant Professor of Writing and Rhetoric at Middlebury College. He recently published two books, a co-authored monograph titled Race, Rhetoric, and Research Methods and a single-authored monograph titled Salt of the Earth: Rhetoric, Preservation, and White Supremacy. The latter book draws upon his 2018 documentary, Man on Fire, which premiered on PBS's Independent Lens and won an International Documentary Association Award. Sanchez is currently finishing production of two more documentaries: one titled North Putnam, which is a direct cinema approach to an incredible school district in rural Indiana (and is executive produced by famed author Dave Eggers). The other film, titled In Loco Parentis, investigates a decades-long fight to reconcile sexual abuse at two prestigious New England boarding schools. In Loco Parentis is represented by Submarine Entertainment, who have developed and sold six of the last twelve Academy Awards in Documentary.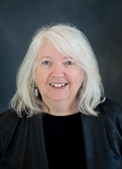 Cheryl Savageau, BS, Clark University; MA, University of Massachusetts Amherst. Poet, memoirist, storyteller, artist.
Cheryl Savageau is the author of the poetry collections Home Country, Mother/Land, and Dirt Road Home, which was a finalist for the Paterson Poetry Prize and nominated for a Pulitzer.  Her children's book, Muskrat Will Be Swimming, was a Smithsonian Notable Book, and won the Skipping Stone Award for Children's Environmental Literature.  She's received Fellowships from the National Endowment for the Arts and the Massachusetts Artists Foundation and was a three-time resident at the MacDowell Colony. She has worked as a mentor to Native writers through Wordcraft Circle of Native Writers and Storytellers, and Gedakina, a northeast Native organization, and edited the online journal, Dawnland Voices 2.0. Her new memoir, Out of the Crazywoods, is forthcoming from University of Nebraska Press in May 2020.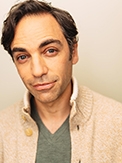 Ben Steinfeld, BA, MFA, Brown University; Adjunct Professor and Artistic Associate at the Gallatin School of Individualized Study, New York University. Co-artistic director, Fiasco Theater.

Robert Sullivan, AB, Georgetown University. Contributing editor, A Public Space.
Robert Sullivan is the author of numerous books, including The Meadowlands, My American Revolution, A Whale Hunt and Rats, a New York Times bestseller. His essays and reporting have appeared in the New York Times, The New Yorker, Harper's, and Vogue, among many others. He is contributing editor at A Public Space. He lives in Philadelphia.

David B. Wandera, BEd, Moi University, Kenya; MA, MLitt, Middlebury College; PhD, The Ohio State University. Associate Professor of Special Education, Language and Literacy, The College of New Jersey.
David B. Wandera is an Associate Professor in the department of Special Education, Language and Literacy in the School of Education, at The College of New Jersey. His scholarship is located within the field of transcultural literacy studies. Originally from Kenya, he is a linguistic anthropologist who studies the changing nature of language and identity practices among youth in globalizing localities. His current project on decolonizing research traditions illustrates how the field of literacy research can benefit from cross-cultural epistemic collaborations.

Susanne Wofford, BA, Yale College; BPhil, Oxford University; PhD, Yale University. Professor of English and Individualized Study, New York University.
Formerly the Dean of the Gallatin School of Individualized Study, Susanne Wofford is Professor of English and Individualized Study at NYU. She has taught at Bread Loaf for many summers since 1989. A cofounder of the Theater Without Borders International Research Collaborative, her current work focuses on transnational European Early Modern Drama, looking both at Italian and French plays and novellas in relation to Shakespeare, but also at the ancient theater, and especially at the relation of Shakespeare and Roman Comedy, and Shakespeare and Euripides. She has served as President and Trustee of the Shakespeare Association of America, and President and board member of the International Spenser Society. She is author of The Choice of Achilles: The Ideology of Figure in the Epic (1992); Epic Traditions in the Contemporary World (co-edited with Jane Tylus and Margaret Beissinger,1999); Shakespeare: The Late Tragedies (ed.1995); and Hamlet: Case Studies in Contemporary Criticism (ed. 1994). Recent work includes: "Hymen and the Gods on Stage in Shakespeare's As You Like It and Italian Pastoral," in Transnational Mobilities in Early Modern Theater (2014); "Foreign Emotions in Twelfth Night," in Theatre Crossing Borders: Transnational and Transcultural Exchange in Early Modern Drama (2008);  "Foreign" in 21st Century Approaches to Early Modern Theatricality (2013); "Globalization" in Shakespeare in our Time (2016); "Origin Stories of Fear and Tyranny: Blood and Dismemberment in Macbeth (with a Glance at the Oresteia)" in Comparative Drama (2017), a special issue ed. by Silvia Bigliazzi on The Tyrant's Fear; and "Veiled Revenants and the Risks of Hospitality: Euripides' Alcestis, the Renaissance novella, and Shakespeare's Much Ado About Nothing" in Rethinking  Shakespeare  Source  Study: Audiences, Authors, and Digital Technologies, eds. Dennis Britton and Melissa Walter (Routledge 2018).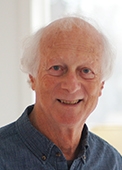 Bryan Wolf, BA, Rice University; MAR, Yale Divinity School; PhD, Yale University; Jones Professor, Emeritus, Stanford University and Visiting Professor, Yale University.
Bryan Wolf is a Visiting Professor in American Studies and Art History at Yale.  While a faculty member at Stanford, he co-directed the Stanford University Arts Initiative, an interdisciplinary effort to expand the role of the arts in undergraduate and graduate education.  His books include Romantic Re-Vision: Culture and Consciousness in American Art and Literature; Vermeer and the Invention of Seeing; and American Encounters, a co-authored textbook on American art.  A former Guggenheim Fellow, he has served as the Senior Visiting Scholar at the Terra Foundation Residency for American Art in Giverny, France.  The Yale Daily News voted him one of the "Ten Best Teachers at Yale."  His current work centers on the way that artists like Philip Guston and Martin Puryear address issues surrounding the Holocaust and the Civil Rights movement.