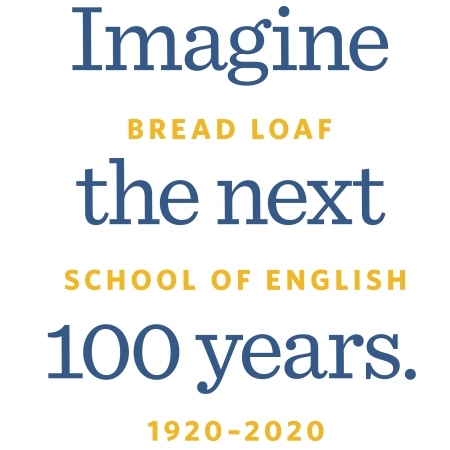 One hundred years ago, Middlebury College resolved "to conduct a School of English at the Inn next summer." That next summer, 50 students embarked on a journey of discovery and metamorphosis at the newborn graduate school located in the mountains beyond Middlebury. Traveling along 10 miles of winding, dirt stagecoach road would have given these students ample time to imagine the intellectual possibilities of a summer devoted to study in a remote and spectacular environment.
As Bread Loaf approaches its Centennial in 2020, we'll be sharing related news and stories. We'll be inviting you to join in a Reunion extravaganza at the Vermont campus and offering other opportunities to celebrate 100 years of revolutionary education with us. To commence our celebratory year, we ask you to contribute to the Bread Loaf Centennial Journal with your creative work and photos. We'll be accepting submissions of poetry, stories, essays, memoirs, creative nonfiction, flash fiction, one-act plays, lyrics, comics, photography, video or photo essays, documentaries, 2-D art, videos of performances and readings, or an as-yet-unimagined genre of creative work.
So begin to reminisce about your own initial journey up the mountain and to imagine what Bread Loaf can become in the next 100 years.
Please update your email address here; we'll be delivering most of our Centennial communications electronically. We've opened a Bread Loaf Centennial portal at go.middlebury.edu/blse100, where you'll find access to the latest news and events and find details about submitting to Bread Loaf's Centennial Journal.