Vermont Summer Information
Pre-Arrival Information Form
Please complete the Vermont Pre-Arrival Form by June 1.
If you plan to park a vehicle on campus during the summer session, you will need to register your vehicle within the pre-arrival form. Students may park in the main parking lot in front of the Barn or at the lot at Frothingham Cottage. Student parking is not allowed along Route 125 in front of the Inn, on campus roadways, behind the Barn, or in the caretaker's cottage circle.
If you will be living off campus, provide your address and contact information within the pre-arrival form.
Vehicle Registration
If you plan to park a vehicle on campus during the summer session, you will need to register the vehicle within the pre-arrival registration form. Students may park in the main parking lot in front of the Barn or at the lot at Frothingham Cottage. Student parking is not allowed along Route 125 in front of the Inn, on campus roadways, behind the Barn, or in the caretaker's cottage circle.
Off-Campus Housing Information
If you will be living off campus, complete the section within the pre-arrival registration form with your address and contact information.
Vermont Campus Staff
Dean of Bread Loaf School of English
Email:

Office:

75 Franklin Street
Associate Director of BLSE
Email:

Office:

75 Franklin Street
Assistant Director for the Bread Loaf School of English
Email:

Tel:

Office:

75 Franklin Street
Office Manager/Campus Coord.
Email:

Tel:

Office:

75 Franklin Street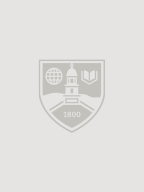 Asst. to Director/Campus Coord
Email:

Office:

75 Franklin Street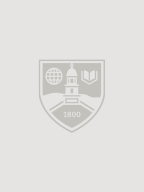 Director of Student and Academic Support
Email: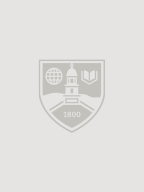 Director of Breadnet
Email:

Tel:

Office:

75 Franklin Street
Bread Loaf Office
The Bread Loaf office handles academic, employment, and student life issues, schedules appointments with the dean and directors, and assists in other ways as needed. Students should feel free to stop by and introduce themselves; the staff is always happy to assist. 
Monday – Thursday, 8 a.m. – 12:15 p.m.; 1:15 – 4:30 p.m.
Friday, 8 a.m. – 12:15 p.m.
(802) 443.5418    
Fax (802) 443-2060
The Front Desk
The Front Desk (staffed by Bread Loaf alums) operates as an official U.S. Post Office, bank, information center, telephone switchboard, and lost-and-found. Services include: cashing checks up to $50, providing change, relaying messages, distributing newspapers, collecting and distributing mail (including packages), selling stamps, lending sports equipment, responding to emergencies, and answering questions about the campus and the surrounding area. This is where to report all housing maintenance issues (students living off-campus should refer such matters to their landlords). 
Monday – Saturday, 8 a.m. – 11 p.m.
Sunday 9 a.m. – 11 p.m.
(802) 443-2700
Innkeepers: Victoria and Edward Brown
victoria_brown@breadnet.middlebury.edu
Staff: Kalli Federhofer, Matt Fiorentino, MacNair Randall, Peter Newton
Emergency Contacts
Ambulance, Police, or Fire Department
911
Bread Loaf Campus 911 address
4229 Rte. 125, Ripton

VT

Front Desk, Bread Loaf Inn
ext. 2700 or (802) 443-2700
Resident Caretaker
(802) 443-7945
Dept. of Public Safety, Middlebury College
ext. 5911 or (802) 443-5911

AED

(automated external defibrillator)
Inn Lobby and Barn social space
Porter Medical Center
(802) 388-4701
Parton Center for Health and Wellness  
ext. 5135 or (802) 443-5135
Registered Nurse Line (for appointments and clinical questions)
 ext. 3290 or (802) 443-3290
For medical, fire, smoke, crime, carbon monoxide alarm, or other catastrophic emergencies, first call 911 and then the Front Desk. After hours, all calls to the Front Desk will be routed to the Department of Public Safety. Emergency instructions and numbers are posted by all campus telephones. Evacuation procedures are posted on the back of each dormitory door. There is an automated external defibrillator located in the Inn Lobby and in the Barn social space.
Summer Mailing Addresses
Regular mail  
(YOUR NAME)
Bread Loaf School of English
Middlebury College
PO Box 216
Ripton VT  05766
Fed Ex, UPS, etc.                          
(YOUR NAME)
Bread Loaf School of English
Middlebury College
4229 Route 125
Ripton VT 05766
Mail should be forwarded to Bread Loaf only from June 25 until August 2. Newspapers, magazines, and other items that are not standard first-class mail will not be forwarded after students leave Bread Loaf. Any mail in student mail boxes at end of session will be forwarded/mailed including first class and class papers.
Mailboxes and an outgoing mail slot are located in the Inn lobby. Every student will receive a mailbox number and combination on registration day.
Important Summer Dates
| | |
| --- | --- |
| Arrival for all students | June 23 (Tuesday) |
| Classes begin | June 24 (Wednesday) |
| Drop/Add period ends | 5:00 pm June 29 (Monday) |
| Classes end | August 4 |
| Commencement | August 8 |
Travel to Campus
The Bread Loaf campus is located along Vermont Route 125, roughly 11 miles from Middlebury. Middlebury is about 40 miles south of Burlington and 40 miles north of Rutland on US Route 7.
Bus
Vermont Transit buses run from Montreal, Boston, Albany, and New York City to Burlington; buses do not stop in Middlebury. From Burlington, you will need to take a taxi (roughly $125) to Bread Loaf. For more information, call Vermont Transit at 802.864.6811. 
By Air 
The closest airport is Burlington International (BTV), 40 miles north of Middlebury. There are two means of transportation from the airport to the Bread Loaf campus:
Taxi (roughly $125 one way): Middlebury Transit, a locally owned taxi service (cars, vans, buses), will coordinate arrivals and give reduced rates for sharing a taxi to and from the airport (for rates and reservations, call 800.388.1002 or submit an online request at www.middleburytransit.com); they also provide local service. Other taxi companies providing a range of services, include Jessica's Vital Transit (802.349.8833) www.jessicasvt.com and Small City Taxi, based in Vergennes (802.877.3395). Uber is available in Burlington.
Shuttle Service: The shuttle will make one run per day from the airport on Monday, June 24th and Tuesday, June 25th at 1:30 p.m. Each shuttle will be limited to the first 10 people who submit the shuttle form.
By Car
From points south and west: Take Interstate 87 North (the NY Thruway and "the Northway") to Exit 20 / Rte. 149 East. Take Rte. 149 East to Rte. 4 East to Exit 4 for Rte. 30 North to Middlebury. Once in Middlebury, follow signs for Rte. 7 South. Take Rte. 7 South (about 5 miles out of town) to Rte. 125 East (on your left). The road goes through the small town of East Middlebury, take a sharp right over a bridge (still Rte.125), and head up the winding mountain road. In about 5 minutes the road goes through the even tinier town of Ripton (take the speed limit seriously; the local police frequently lie in wait for the unwary). In 5 minutes the Bread Loaf campus appears, a striking collection of mostly yellow Victorian buildings, impossible to miss. The first (very large) yellow building on the left is the Bread Loaf Inn. The Front Desk for check-in is located just inside the front door.
From Burlington: Take Rte. 7 South to Middlebury, and follow the directions above.
From Boston or points east: Take Interstate 93 North to Interstate 89 North. Follow 89 North into Vermont and take exit 3 for Bethel / Rte. 107 West. Take 107 West to Rte. 100 North to Route 125 West. The Bread Loaf campus is about a ten-minute drive from the junction of Routes 100 and 125. The Bread Loaf Inn will be on the right.
Summer Transportation
The Bread Loaf campus, located in the midst of the Green Mountain National Forest, is about 1.5 miles from the nearest General Store (in Ripton) and 11 miles from the town of Middlebury.
Bread Loaf staff will assist with transportation in the case of a medical emergency that must be handled off-campus. Students need to find their own transportation for all other off-campus non-emergency medical appointments.
For those without cars, the Front Desk offers limited free shuttle service to and from Middle­bury. The van leaves campus at 1:45 p.m. every weekday afternoon and returns from Middlebury at 4 p.m. 
The Addison County Transit Resources (ACTR) shuttle bus makes several stops at Bread Loaf Thursday through Sunday throughout the session. Schedules will be available at the Front Desk.
Arrival and Registration
Upon arrival, students living on campus should stop at the Front Desk of the Bread Loaf Inn to receive housing assignments (and room keys, if desired), keypad lock combinations for dorm buildings, and mailbox information. You will be notified if you have any outstanding forms you need to complete upon arrival.
Campus Maps
Middlebury Campus
Bread Loaf Campus
Campus Housing
Bread Loaf provides blankets, bedspreads, and pillows for students living in campus housing; international students will also receive linens, towels and washcloths. All other students should bring twin extra long bed linens. 
All outside doors to dorms are accessible by keypads and codes are given out when you receive your room assignment upon arrival. Rooms in the Inn also have keypads. In other dorms, rooms can be locked from the inside. Room keys are available upon request from the Front Desk: roommates must show up together in order to receive keys. Though theft is rare at Bread Loaf, it has occurred, and Bread Loaf does not assume responsibility for stolen personal items. There will be a charge of $25 for lost keys. 
Quiet hours are strictly enforced in all the dormitories between the hours of 11 p.m. and 7:00 a.m. every day.  In dorms designated as "quiet," quiet hours will begin at 9:30 p.m. 
Students may use the social space in the Barn for late-night conversations. Students are allowed to host on their porches social gatherings open to the larger community, but these need to be cleared with all residents and registered with the Bread Loaf office, and they must end by 11:00 p.m.
The electrical systems in Bread Loaf's old wooden buildings have a limited capacity, and unauthorized appliances such as radios, stereos, TVs, refrigerators, air conditioners, microwaves, hot plates, and coffee pots should not be used in the dormitories. Hairdryers and curling irons may be used in bathrooms, where there are grounded outlets. Computers, printers, and fans are acceptable. 
Students may not have fires in rooms with fireplaces. Our fire safety guidelines prohibit candles, incense, or halogen lamps in any rooms; they also warn about the dangers of leaving a running laptop on bedding, where the heat can ignite flammable materials.
Smoking is not permitted in any campus buildings, including dormitories. People who smoke outdoors should check to make sure they are not smoking under someone's open window, and they must use proper receptacles for extinguishing and disposing of smoking materials.
Battery-operated sound-producing devices are permitted only when used with headphones or earphones. 
Pets are not allowed to be in the dormitories or to be unattended or unleashed on campus.                                                                  
Overnight guests, including partners and family, are not permitted to stay within campus rooms.
Campus Dining
Students living on campus eat in the Inn dining room. Weekday meals are served by student waiters, and since these students need to get to class and campus events, meals start and end promptly. The dining room offers vegetarian as well as meat options, and provides a full salad bar at lunch and dinner at all served meals.
Two tables (by the windows) are reserved for faculty and actors at breakfast and dinner, except on weekends. 
Off campus students who choose to eat in the dining hall may purchase meal tickets from the Front Desk. We host a number of all-school picnics for members of the Bread Loaf community and their families at no charge throughout the summer; these events are announced in The Crumb.  
Medical Services
There are no medical personnel or facilities on campus. Students should bring a full summer's coverage of whatever medications they require (the office can make arrangements for refrigeration). All students are required to have health insurance to cover emergent and non-emergent health care, as needed. Please refer to the Student Handbook for information on accident insurance.
 
In case of emergencies, the Middlebury Volunteer Ambulance Association and Ripton's First Response will respond to 911 calls; students can also be seen at the University of Vermont Medical Center at Porter Hospital Emergency Department, located on 115 Porter Drive in Middlebury (25 minutes from campus).
 
Porter ExpressCare is an appropriate setting for non-life threatening injuries or illnesses for patients 2 years and older. They are located at 115 Porter Drive. 
Monday – Friday 9 a.m. – 7 p.m.
Saturday 9 a.m. – 5 p.m.
Sunday 9 a.m. – 3 p.m. 
(802) 388-5678
Parton Center for Health and Wellness, located in Centeno House on the Middlebury campus, is available to Bread Loaf summer students. Students may walk in and see a nurse for First Aid and minor acute care as well as call to make an appointment with a nurse to prevent long wait times. To see a doctor or nurse practitioner, schedule an appointment by calling the registered nurse line below.
 
June 24 – June 28: M-F 12:00 p.m. – 4:00 p.m.
July 1 – August 9: M-F 8:30 a.m. – 4:30 p.m.
(802) 443-5135
Registered Nurse (for appointments and clinical questions) (802) 443-3290
Parton staff can assist students in navigating local and regional health care options and avoiding the expense of hospital emergency care for urgent or routine care. Services provided include treatment for: cough, sore throat, ear pain; minor injuries; urinary tract infections; bug bites; vomiting, diarrhea; and urgent health care.
 
Parton cannot provide surveillance of chronic health care, medication refills, non-acute elective health care (e.g., routine gynecological or physical exams; travel immunizations), pediatric, or psychiatric services. Pregnant students should plan to continue their prenatal care with their personal obstetrician. If an acute problem related to pregnancy occurs, Porter Women's Health may be contacted to address the acute concern.
 
All students who make use of Parton's services will be required to complete a health history form on the first visit. The form will be available on the Middlebury College website beginning June 1.
Parton Counseling Service is available for crisis intervention, short-term counseling, and referrals to local therapists for those wishing more long-term assistance. Staff can provide information on twelve-step and other support groups, which are available in the Middlebury area.
(802) 443-5141
Library and Technology Services
The Davison Memorial Library (on the Bread Loaf campus) supports the Bread Loaf School of English each summer and is available 24/7. It houses a small book collection (4,000 titles) of English and American literature. As part of Middlebury's online library system, it links to all the collections and online resources offered by Middlebury College.
Reserve readings in print or electronic format for Bread Loaf courses are housed at Davison. Materials (books and articles) from the main Middlebury library and ordered through Interlibrary Loan will be delivered to Davison by courier. Reference librarians are available weekdays for consultation and lending assistance in finding and using online and print resources. The BLSE LibGuide is the best way to discover the many resources available: http://guides.middlebury.edu/blse  For information about accessing resources from off campus, see: https://mediawiki.middlebury.edu/wiki/LIS/Resources_Available_from_Off-…  
The main Middlebury library—the Davis Family Library—is located in the middle of the Middlebury College campus, on the edge of Route 30, and is open from 7:30 a.m.–midnight on week nights and 9:00 a.m.–11:00 p.m. on the weekends throughout the summer.
There will be library orientation sessions on registration day, covering topics including BLSE LibGuide; How to activate your Middlebury College account, webmail and forwarding; Reserves, MIDCAT requesting, Worldcat (ILL); wireless; printing/copying/scanning; and a tour of Davison Library.
There is a well-equipped computer center ("the Apple Cellar") on campus, in the ground floor of the Davison Library, providing PC and Mac machines and staff support. Wireless connections are available throughout the campus, in almost all dormitories and public spaces. The Computer Center, Inn lobby, and library also have Ethernet ports.
There are two wireless options: MiddleburyCollege is a secure wireless network. A Middlebury username and password is required. For detailed setup instructions go to: http://mediawiki.middlebury.edu/wiki/LIS/Wireless_Networks_at_Middlebury. MiddleburyGuest is available as a basic account for visitors.
Telephones, Faxing, and Photocopying
Incoming calls to 802.443.2700 will be routed through the Front Desk and should be received and completed before 11 p.m. Emergency calls will be accepted at any time: after 11 p.m., emergency messages can be left with the Middlebury College Security Office at 802.443.5911.
 
Long distance calls can be made from campus phones using a calling card or calling collect. To make an off-campus local call, dial 9 and then the seven-digit number. There is limited AT&T and Verizon cell service on campus. 
There is a photocopier available in the library for duplicating of course material and for personal use. The Bread Loaf office will accept a reasonable number of incoming faxes free of charge. Faxes may be sent from the office for $1.00 (domestic) or $2.00 (foreign).
Clothing and Weather
Those coming to Bread Loaf should bring informal clothing both for cool (40 to 50 degrees) and warm (75 to 90+ degrees), wet and dry weather. Vermont weather is notoriously fickle; the bugs are not. Bring insect repellent. Bread Loaf has tennis and volleyball courts, nearby ponds and lakes for swimming, and trails for hiking; bring active wear, as desired. A flashlight, with extra batteries, is useful in the not-so-rare case of occasional power outages.
Coin-operated washers and dryers are available in the laundry building behind the Inn. The Front Desk can provide change.
Recreation
Students can use many of the Middlebury College facilities, including the gym, Olympic pool, and (for a fee) golf course. Users will need to bring their Middlebury ID cards. Schedules for facilities will be posted in the first issue of The Crumb and at the Front Desk. For other local resources (including restaurants, movies, stores, services, and activities), see the booklet "Food, Fun, Frivolity" on the Bread Loaf website. The Barn on the Bread Loaf campus serves as a place for social gatherings after class hours, when it is not in use for School functions. All students are invited to join the weekend hikes and other activities organized for students by Bread Loaf staff.
Families and friends of Bread Loaf students are invited to participate in all campus activities, including lectures and panel discussions, faculty and student readings, school-wide picnics, films, plays, weekend hikes, and dances, and to use the Bread Loaf facilities, including tennis and volleyball courts and playing fields.
Students are not allowed to bring alcohol into the dining hall or to any event sponsored by Bread Loaf. Alcohol served at Bread Loaf functions must be consumed within the designated areas only.
Children and Pets
No children should be left unattended on campus at any time. Children are not allowed to play in the area around the Barn, Inn Lobby, or Blue Parlor when classes or special events are in session. Please be aware that Johnson Pond, behind the Barn, and Route 125, a major highway, present dangers to children.
Pets are not allowed in the dormitories or to be unattended or unleashed on campus.
Campus Newspapers
The Crumb, Bread Loaf's Vermont campus newspaper, keeps students informed about lectures, social and cultural events, and more. Published Monday through Friday by lunch time, The Crumb is available outside the dining room, at the Front Desk, on Bread Loaf's Vermont closed Facebook group, and on Cyberbarn in BreadNet.
Copies of the New York Times are available in the Davison Library on campus. Students can also purchase a summer subscription, delivered from the start of classes to the end of classes.
Recycling
As a state, Vermont is greener than most, and Middlebury College, a longtime champion of the environment, makes recycling easy. Blue recycling containers are placed throughout the campus, clearly marked glass, paper, and plastic. The Front desk will take defunct batteries and other hazardous waste. Community members are asked to play your part by turning off lights and fans when leaving a classroom, shutting doors to heated rooms, and bringing reusable containers when possible for water and other potables.