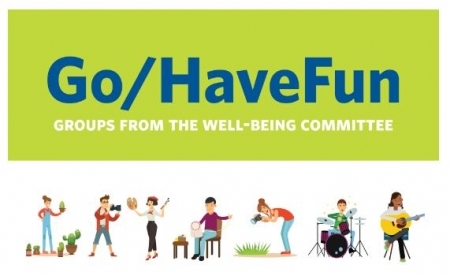 Need More Fun in Your Life?
Are you interested in learning a new skill or hobby and meeting new people? Do you have a skill or hobby that you'd like to share with others?
The Well-Being Committee is pleased to present a new way to connect. The go/havefun project utilizes an existing software platform to connect Middlebury folks who share common interests. The possibilities are endless and can include activities such as hiking, knitting, a capella, reading, canoeing, motorcycling, cooking, language learning and more. If you enjoy it and want to share it, you can create a group or join one.
How to Find Us
The go/havefun project utilizes Groups, a function in Microsoft Office, for communication and scheduling activities and meet-ups. Anyone with a Middlebury College email account can access these groups.
Frequently Asked Questions