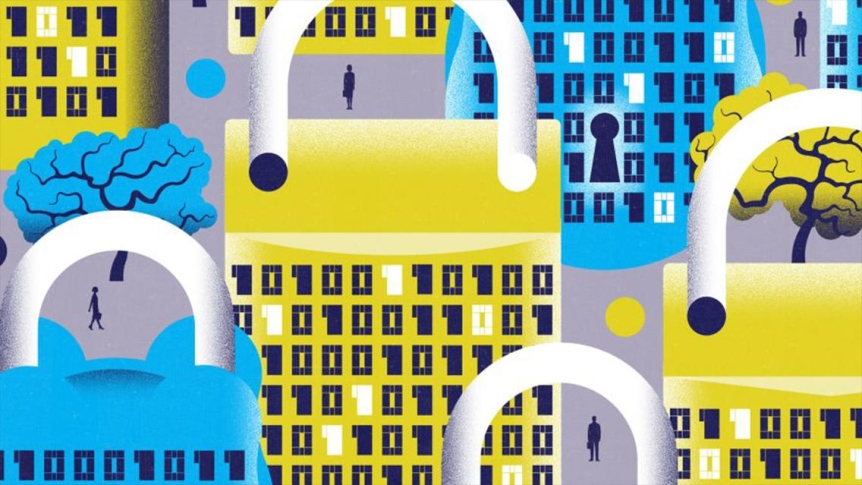 Geoff Brown '99, former chief information security officer for New York City and leader of NYC Cyber Command, is sharing his expertise in defending against digital crimes as a professor of cybersecurity in the Nonproliferation and Terrorism Studies program at the Middlebury Institute.
Cybersecurity, Brown says, is closely tied to "things people don't always think about, like continuity of operations. There's a whole concept of resilience, which I think permeates a lot of our national and international discussion now, and it should and could be applied to food supplies, pandemic response, disaster recovery from weather events. And it certainly applies to cybersecurity in a very significant technical way."
On his Institute profile page, Brown's courses are described as looking at "how pervasive technology, with criticality ranging from leisure activity to life safety, creates a new landscape for criminality, espionage, militarism, and activism, and accordingly, if left unprotected, can threaten the very underpinning of how we interact in the global community."
Brown says he tries to give his students a fuller picture of the kinds of people needed in cybersecurity. "It's not all people who speak ones and zeroes… . It's incredibly important for people not to be afraid of this discipline because they associate it with technology." Pointing to himself as an example—he majored in American literature—he says, "I am not a scientist, you know?"
He doesn't discount the importance of technology experts in the field, but he wants students to understand there is just as much need for people who understand human behavior. "If we try to address cybersecurity internationally, strictly through a technology lens, then we're ignoring the fact that cybersecurity events only happen because people do things."
Brown's classes offer practical experience as well as theory. He's taught the basics of setting up a cybersecurity shop inside an organization. Students have role-played a tabletop exercise based on an actual incident that he dealt with in New York.
"Every day that I show up, I'll bring to the students the ability to have a conversation about what's actually happening. And then over time, they'll help me figure out the best ways to communicate that. That's a two-way street, and I'm learning myself."
At the Institute, Brown is also involved with the Cyber Collaborative, which an umbrella for anything cyber-related at MIIS. And he'll be helping a team prepare for the Cyber 9/12 Strategy Challenge, an annual event sponsored by the Atlantic Council that challenges student teams from around the country and internationally to respond to a mock cyberattack.
In addition to his work at MIIS, Brown rejoined the private sector in January 2022 as an executive with the intelligence and cybersecurity company Recorded Future in the capacity of vice president for Global Intelligence Platforms.
It's the human side of cybersecurity that fascinates Brown. "It's about helping," he said. "A way to think about it is that there's a lot of information out there, and information should be distilled so that people can make the best decisions they can based on the uncertainties we face … that's what the whole game is."
Brown credits a combination of his work experience and strong communication skills for his ability to run highly technical teams in the cybersecurity world. "Like anything else in life,  it's about, can you be clear? Can you be concise? Can you communicate? And are you comfortable making decisions when frankly you don't have all the facts? You may not have half the facts, but you've still got to make a call."
He is able to bring a narrative structure to situations that complements the technical side of the work. "I think in storylines. And to a certain extent, that is helpful when surrounded by engineers. Engineers think in ones and zeroes. They think in math. They think in science. They think in problem solving and experimentation. But I can wrap a story around all of that and divine a direction."
Alumni and Families
700 Exchange St.
Middlebury, VT 05753