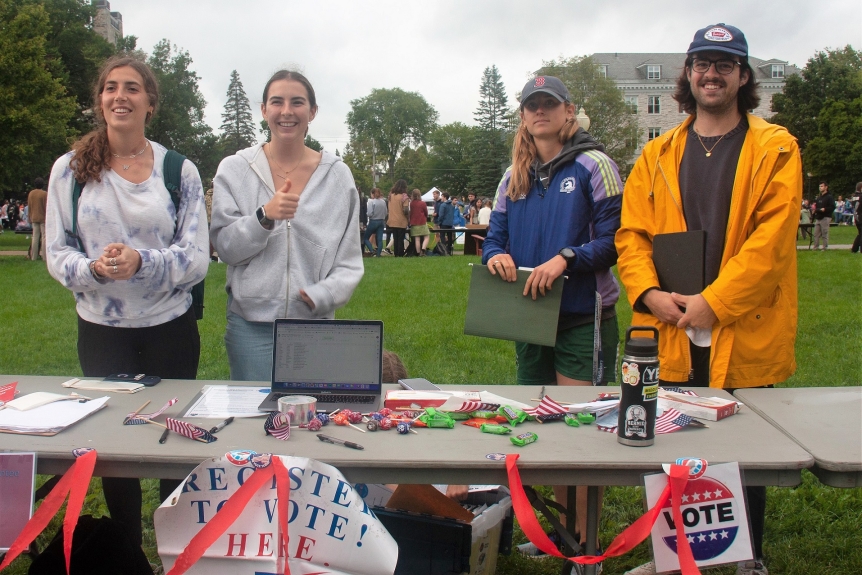 Our goal is to mobilize students to be active participants in our democracy.

A vibrant democracy is not a given - it takes careful tending and diligent stewardship to survive and thrive. We mobilize students to be active participants and ready stewards of democracy through education, access and organizing. Find your place in this work here! 
Want to register to vote, decide how to vote, request an absentee ballot, or get more information about voting? Check out this voting information to learn more.
There are many ways Middlebury College students can get involved in democracy initiatives right here on campus.
We have a variety of resources available for faculty to engage students in discussion about democracy. We also have a range of on-campus and other partnerships that support college civic engagement.
Keep up-to-date on the latest in democracy initiatives at Middlebury College!
Contact Us
If you are interested in getting involved in or have any questions about democracy initiatives at Middlebury, feel free to contact Center for Community Engagement Democracy Initiatives Coordinator Kristie Skor, kskor@middlebury.edu.