Weekly Web Updates - September 7, 2020
New Course Hub feature: name pronunciation
We are happy to announce that the Course Hub has gained a new feature: profiles for users with the ability to record your name pronunciation in both audio and text. Further detailed in the ITS knowledge base, this feature will present name pronunciation and preferred pronouns to instructors in the Course Hub's class-rosters. Likewise, instructor name pronunciation will be shown to students on course-overview pages. Thank you to Professor Shelby Kimmel (SHELL-bee KIM-ull) for requesting this feature.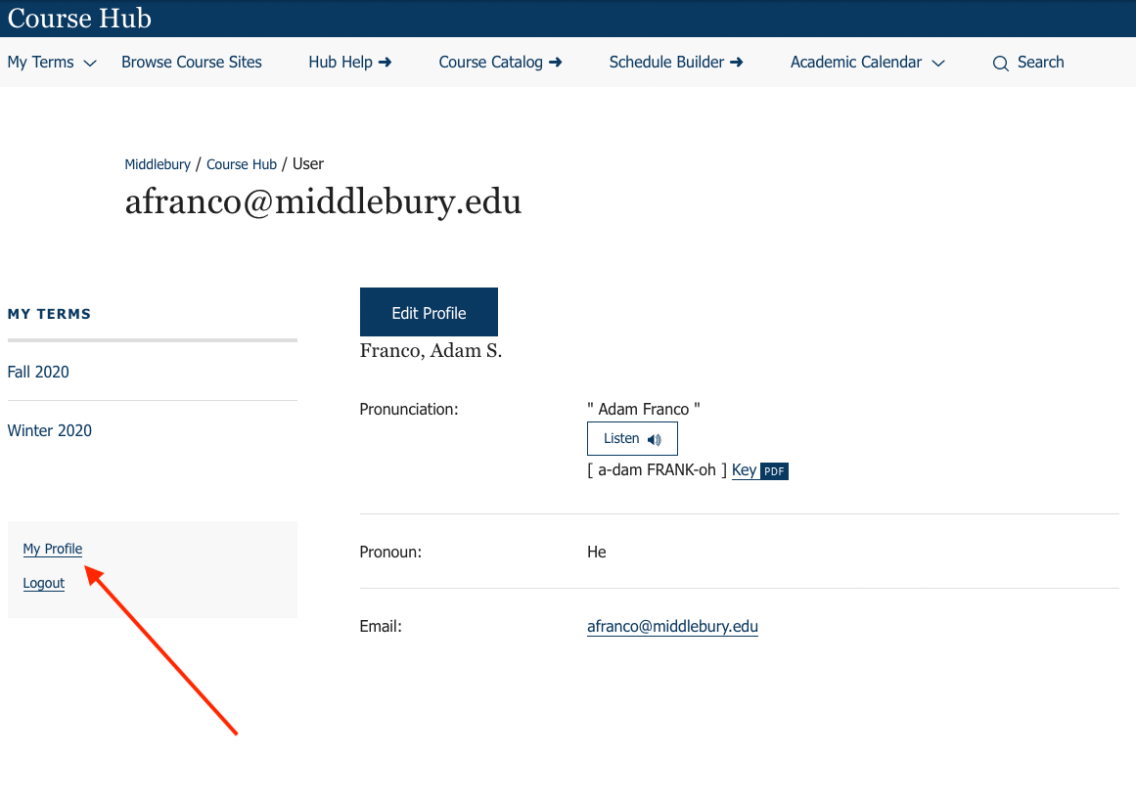 WordPress HTTPS
As previously announced, we have now switched WordPress (sites.middlebury.edu and sites.miis.edu) over to using encrypted https:// connections for all browsing. This provides enhanced security and privacy for all users of the system. While all plain-text http:// links have been automatically redirected, site-owners may wish to update any hard-coded links to https:// versions, especially for embedded images, videos, and other embedded content.
Please evaluate any sites that you maintain report any issues found or questions via a Help Desk ticket.
Updates
Fixes and Tweaks
Updated Course Hub class rosters to drop "Commons" and rename "Commons Dean" to just "Dean" now that the Commons system is no more.
Adjusted event lists on the MIIS site to continue showing events until midnight PT on the day on which they occur.
Updated the Directory's department dropdown list which is now sourced from HCM.
Added a Twitter embed to the MIIS CBE site.
Information Technology Services
Davis Family Library 202
Middlebury, VT 05753