Middlebury supports Open Access authors and publishers. Learn more about our practices and how to submit your work to our Open Access repository.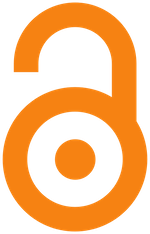 What is Open Access?
Open Access (OA) means that research material can be found, read, and downloaded by anyone for free, as long as there is an internet connection. An Open Access repository is a digital collection that features the scholarly output of the institution's faculty, staff, and students. Repositories are indexed by search engines and databases (such as Google Scholar), which will link to the downloadable version of a deposited article.
Middlebury's repository, Open Access Scholarship, hosts work that's been created by faculty, staff, and students.
Submit Your Work to the Repository
Open Access Goals at Middlebury
Making research available to all regardless of institutional affiliation or economic privilege
Highlighting the research produced by Middlebury faculty, and making it easier for faculty to share their research with interested readers
Supporting the global effort by scholars and librarians to reclaim ownership and governance of the scholarly communication system
The faculty of Middlebury College and the Middlebury Institute of International Studies at Monterey have adopted an Open Access policy, which outlines the expectations for faculty participation in OA. 
Open Access Initiatives at Middlebury
OA Frequently Asked Questions
Contact
Dean of the Library
Email:

Tel:

Office:

Davis Family Library 250G
Circulation Services Coordinator, Reserves
Email:

Tel:

Office:

Davis Family Library 250M