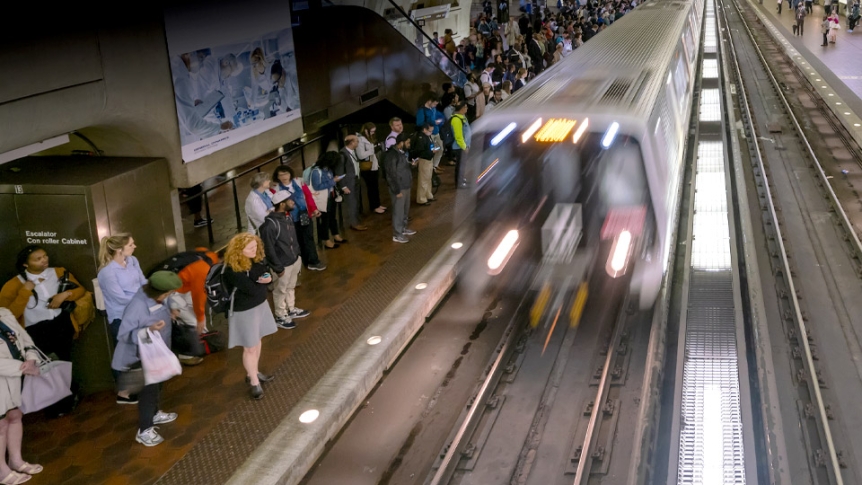 Metro
Affordable and fast, especially when commuting from the suburbs to downtown
Some neighborhoods do not have a Metro station, e.g Georgetown
A Metro Card is needed to access the Metro
The DC Metro and Bus app is the most reliable tool to help you plan your transportation in the city
Bus
Buses cover areas without Metro access
Practical for shorter distances and for getting to a Metro station
The DC Circulator is a bus system that is particularly useful for getting around downtown
Your Metro Card will allow you to pay for busses, too
The WMATA website has a trip planner feature useful for choosing the best bus route for a trip. Also look for phone apps that list when buses will arrive at a given stop
Uber/Lyft
Although often faster and more comfortable than Metro/bus, these services are generally more expensive. Be mindful of sur-charging for peak transit times such as 2-3 AM on Friday and Saturday nights.
However, the ride sharing functions "Uber Pool" and "Lyft Lines" are often only marginally more expensive than Metro/bus for short/medium distances
When you download Uber/Lyft, have a friend refer you for him/her to get a voucher and do the same with other friends who haven't downloaded the app yet
Capital Bikeshare
Cheap and fun way of getting around in the DC ($2 for <30 min)
Since there is usually a lot of traffic in DC which can make cycling dangerous, be sure you are used to cycling in a city and ride with caution.
Regional Trains
The MARC Train commuter rail runs from Union Station and services Maryland and West Virginia.
Locations of interest include BWI Airport, Baltimore, Frederick, and Harpers Ferry
Amtrak trains from Union station provide affordable service to cities throughout the country
Air Travel
Ronald Reagan National Airport, BWI Airport and Washington Dulles International Airport can all be reached via public transportation.
Scooters
Be on the look-out for scooters on sidewalks. Scooters are provided by a variety of companies.
Electric scooters are widely available throughout the city.
Convenient pay system. Relatively inexpensive, they can be used for quick, short distances.