Weekly Web Updates - May 17, 2021
View the gallery in a new window.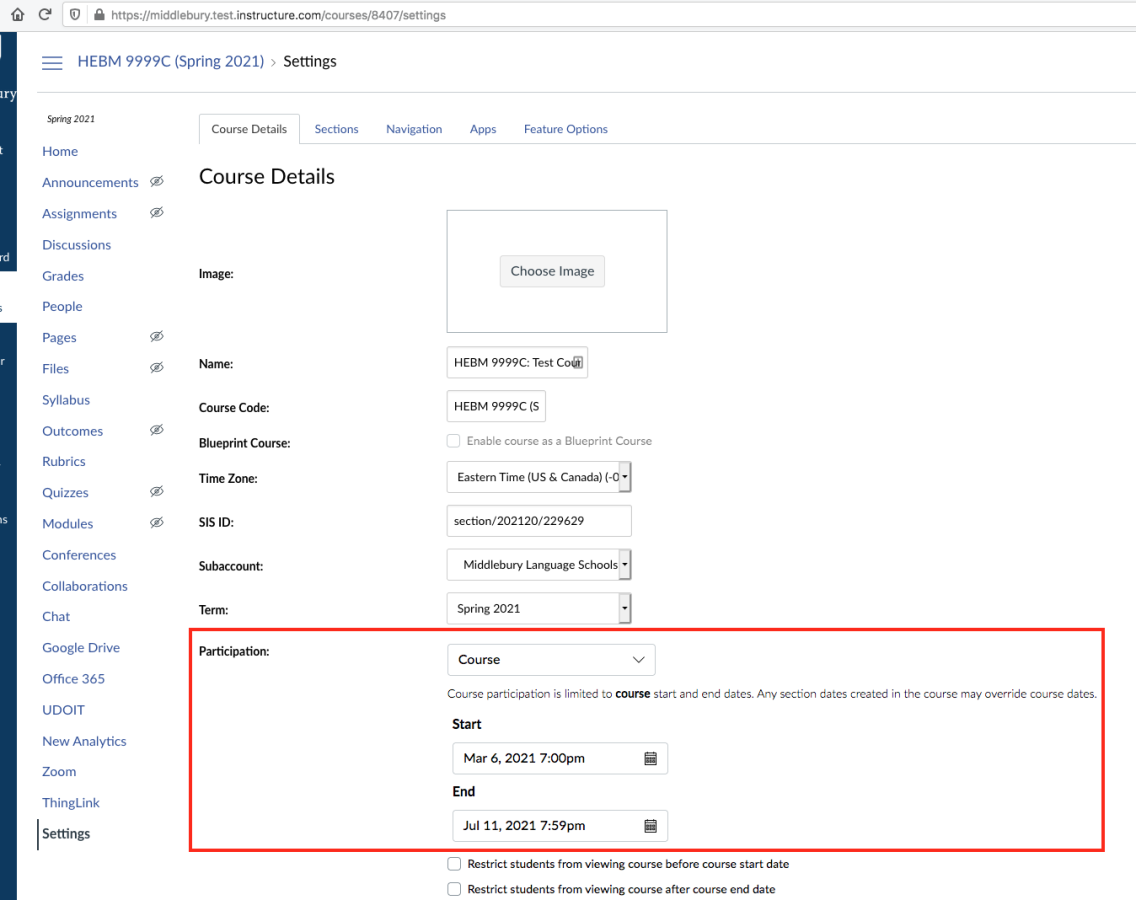 Updates Canvas participation date settings
Instructure has recently change the way Participation dates in Canvas work. We have updated the details of how dates are set on new Canvas course sites so that the defaults work better with the new behavior.

All Canvas course sites created by the Course Hub will now have their dates set in Canvas, whereas before we were only setting course dates if they didn't align with the Term dates.

For the majority of courses that align with the Term dates, the Participation setting will continue to be set to "Term", allowing emergency changes to the Term dates (as we saw in Fall 2020) to be reflected in the Canvas sites without needing to change the setting for each course.

If instructors wish to provide early access to materials in Canvas, they can change the Participation setting to "Course" and the dates will now be auto-filled and they can tweak the start and end dates.

For the minority of sections that have dates that extend beyond the Term dates, new Canvas courses will default to a Participation setting of "Course".
Updates
Fixes and Tweaks
Fixed an issue where the cache that sits in front of Drupal 8 sites would not clear when a new version of a page was saved.
Information Technology Services
Davis Family Library 202
Middlebury, VT 05753