Season 2 Ep. 1 - Israel in Crisis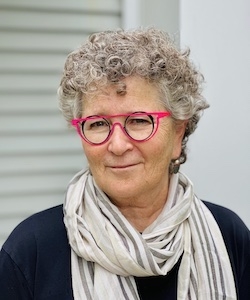 For months, hundreds of thousands of Israeli citizens have taken to the streets to protest government plans to overhaul the judiciary—including plans that would vitiate checks on executive power, allow a simple majority of 61 in the 120-seat Knesset to override almost any ruling by Israel's Supreme Court, and permit politicians to appoint most of the Court's justices. Both the protests and proposed reforms take place against the backdrop of significant demographic changes which, in turn, have enhanced the power and parliamentary representation of Israel's religious parties. Given the Knesset's current makeup therefore, the reforms will—at least indirectly—grant the religious parties extensive influence over Israeli society. In this episode, political geographer and Professor of Geosciences Tamar Mayer explains why these plans for judicial reform have pitted the government against many of its citizens, what is at stake in this crisis, and why the roots of this crisis stretch far back into Israel's past.
Tamar Mayer is the Robert R. Churchill Professor of Geosciences at Middlebury College. A keen observer of Israeli politics, she has authored numerous articles and book chapters on nationalism and gender identity, mostly in Israel and the occupied West Bank. She has edited or co-edited over a half dozen volumes, including one that deals exclusively with the impact the Israeli occupations had on Jewish and Palestinian women in Israel. And her current book project examines the interplay among nationalism, homeland and memory, with a special focus on stateless ethnic nations. Its working title is "Territorializing a Nation? Where is the Land of Home?"
To see her latest book, Displacement, Belonging, and Migrant Agency in the Face of Power (Routledge 2022), click here.
Rohatyn Center for Global Affairs
Robert A. Jones 59 House
148 Hillcrest Road
Middlebury, VT 05753