Members
Faculty and Staff
Baishakhi Taylor (Cofacilitator)
Baishakhi became the dean of students in 2015. Among her priorities is fostering a seamless connection between academic and student life, as well as an environment of inclusivity, resilience, and engagement among students. Prior to joining Middlebury, she was associate dean for Trinity College of Arts and Sciences at Duke University, where she oversaw the academic life of roughly 800 students and spearheaded the creation of Duke's strategic partnership in India. A native of Kolkata, India, she holds a master's degree in women's studies from the University of Northern Iowa and a doctorate in sociology from the University of Kentucky.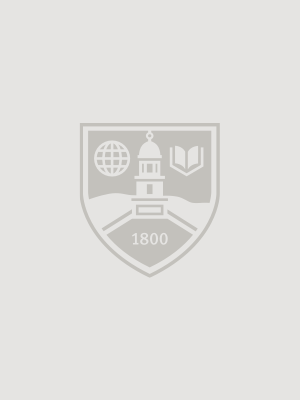 Roberto Lint Sagarena (Cofacilitator)
Roberto is associate professor of American studies and director of the Center for the Comparative Study of Race and Ethnicity. He holds bachelor's degrees in art history and philosophy from the University of California at Santa Cruz, and a doctorate in religion from Princeton University. His research and teaching interests center on the role of religion and religious rhetoric in the formation of racial, ethnic, and regional identities in the Americas with particular attention to social relations resulting from inequality.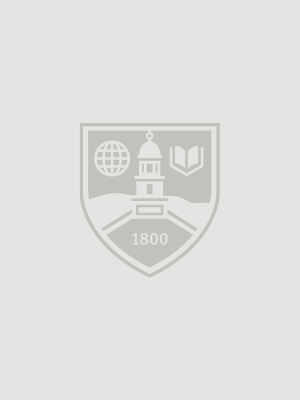 Miguel Fernandez '85 (Liaison to Advisory Group on Disability, Access, and Inclusion)
As chief diversity officer, Miguel works on faculty diversity initiatives and supports the dean of the College on student life issues related to diversity. He also serves as liaison to the Liberal Arts Diversity Officers (LADO), and helped launch the Anderson Freeman Resource Center. He has been a professor in the department of Spanish and Portuguese since 1995, with a primary focus on 19th-century Argentine literature. He has a doctorate from Johns Hopkins University in Hispanic Studies and a bachelor's degree and master's degree in Spanish from Middlebury College.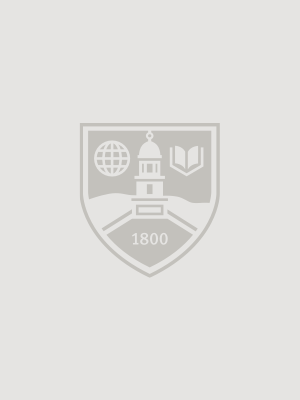 Leticia Arroyo Abad
Leticia is an associate professor of Economics and International Politics & Economics. She specializes in the long-term economic development of Latin America and the Caribbean from a historical perspective. Why are some nations richer than others? What are the determinants of inequality? These are questions she considers in her research of a region with a rich and diverse history. She is a member of NSF-funded Global Prices and Income History Group and serves on the advisory board of the Maddison Project. Originally from Buenos Aires, Argentina, she earned a bachelor's degree in economics from Argentine Catholic University, a master's degree in Latin American studies at the University of Kansas, and a doctorate at the University of California, Davis.
Nicole Curvin
Nicole joined admissions in 2014 after many years working with a variety of students—high schoolers, adult learners, and artists—at a range of institutions, including the New School, Marlboro College, New York University, and the University of Vermont. She is a graduate of Wesleyan University and earned a master's degree from the Harvard Graduate School of Education. At Middlebury she coordinates multicultural recruitment and the Discover Middlebury program. Originally from Newark, N.J., she has immersed herself in Vermont life and enjoys all four seasons in Vermont.
Alice Wang
Alice graduated from Bowdoin College in 2015 with a degree in art history and education studies and is the Ross Commons Residential Advisor. Originally from St. Louis, Mo., she grew up surrounded by racial and socio economic diversity and divides. As a mixed-race woman, her hometown and upbringing forced her to constantly question her identity and the structural inequalities around her. She is passionate about engaging with students around difference in order to promote respect and understanding, and she is excited to continue to learn about diversity and inclusion at Middlebury.
Carrie Macfarlane
Carrie graduated from Middlebury in 1994 with a degree in East Asian Studies. She returned to Middlebury eleven years later after spending time in Japan and then Boston, where she earned her master's degree in Library and Information Science. She is now the Director of Research & Instruction for the Libraries. As a librarian, Carrie seeks to bring the campus community into the library, and to bring the library to the campus community. She believes that libraries can build bridges by serving as a source of learning, connection and reflection for everyone.
Michelle Davis (Assistant to the Dean of Students/Student Life/AIM Coordinator)
Michelle became the assistant to the Dean of Students/Student Life, as well as the Coordinator for the Alliance for an Inclusive Middlebury, in November of 2015. She joined Middlebury College in 2003, where she started as a cook in Dining, and then took on a whole new position at the Middlebury-Monterey Language Academy, as Administrative Coordinator for MMLA. Michelle then went on to work for Middlebury Interactive Languages, where she served as a Human Resource Coordinator, and within a few years took on a new role in the Human Resource department as a HR Specialist.
Students
Angie McCarthy '19
Angie McCarthy is a first-year student from the Washington, D.C., area, southwestern Colorado, and Malaysia. She is interested in pursuing environmental studies, geography, and global health. Through AIM, she wants to create an environment that is not only more diverse, but truly inclusive on the Middlebury campus. This inclusive environment begins with education, not ignorance and with attentive listening, not smothering.
Chi Chi Chang '18
Chi Chi Chang is a sophomore sociology major and Spanish minor from San Diego, Calif. At Middlebury, she organizes with JusTalks, a student-run initiative dedicated to fostering dialogue that confronts privilege and engages with difference. Her involvement with JusTalks has challenged her to reflect upon the tools and spaces Middlebury needs to foster a more inclusive and just community. She is also a member of Radical Asians (Raisins), an affinity space for Asian and Asian American identified students to celebrate, explore, and reflect upon their Asian and Asian American identity, specifically as it relates to social justice movements at Middlebury and beyond.​
Anahi Naranjo '17
Anahi Naranjo is a senior Environmental Studies major with a focus in history and an interest in policy. Anahi was born and raised in Quito, Ecuador, but now resides in New York City. She served as the outreach coordinator for the Middlebury Mountain Club (MMC), where she spearheaded the movement to create inclusive outdoor spaces for all at the college. She is aware issues of exclusion extend beyond MMC, and is excited to work through AIM to foster an environment of respect and inclusion for tall he members of our community.