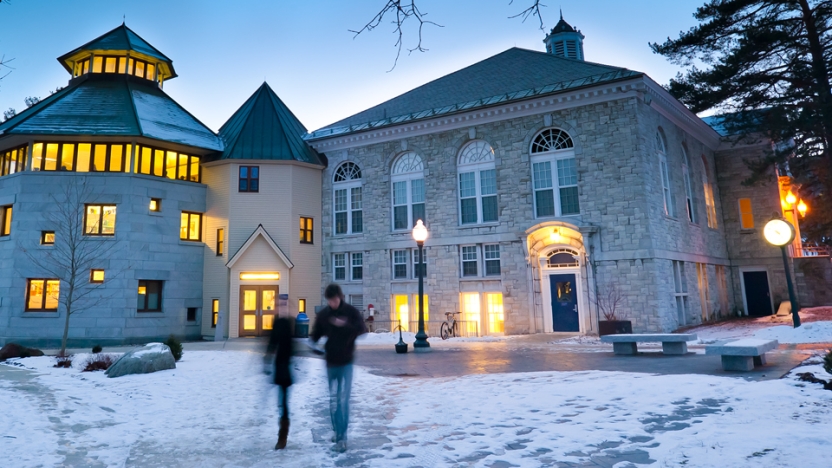 The residential undergraduate college experience creates an opportunity for community that often comes along only once in a lifetime. The enormously supportive and engaged faculty and staff at Middlebury College work hard every day to help students make the most of it for themselves and those around them.
Middlebury attracts students from diverse backgrounds, and our system must nurture the educational and personal development—and personal responsibility—of all students.
Community Standards
The ability of Middlebury to achieve its purposes depends on members of the campus community upholding our commonly accepted standards of conduct, which enable the highest quality of teaching and learning. Broadly, these are referred to as our Community Standards.
Middlebury seeks to prepare students to be active citizens and leaders who will address the world's most pressing problems. This mission is advanced through students' experiences with successes and challenges, and is reflected in the following Community Standards:
Cultivating respect and responsibility for self, others, and our shared environment;
Encouraging personal and intellectual courage and growth;
Manifesting integrity and honesty in all decisions and actions;
Promoting healthy, safe, and balanced lifestyles;
Fostering a diverse and inclusive community committed to civility, open-mindedness, and finding common ground.
Middlebury Handbook
Middlebury ensures compliance with local laws throughout its programs, in the United States and abroad, while setting common expectations for the behavior of all members of Middlebury programs to advance Middlebury's educational mission. The Middlebury Handbook focuses on the more general principles that govern our relationships to each other, rather than articulating multiple procedures and variances in implementation that ensure compliance with local laws. 
Dean of Students
The Office of the Dean of Students encompasses key components of campus life, including orientation, health and wellness education, judicial affairs, and residential life, as well as student activities, governance, and organizations. Within these areas, staff members work to build and maintain a diverse and inclusive community, bound by common experiences and adhering to shared values. Collaborating with colleagues from other departments and offices, they help students explore the rich intersections of academic, cocurricular, and residential life, providing opportunities for leadership development, personal growth, creativity, and community problem solving. Dean of Students staff lead by example, demonstrating the highest standards of integrity, equity, and concern for others.
Good Samaritan Policy
Middlebury's Good Samaritan Policy is intended to encourage students to seek swift medical assistance for themselves and others without fear of penalty. Our primary concern is the health and safety of our students. We urge students not only to take care of their own wellbeing but also to behave in an equally responsible way with their peers.