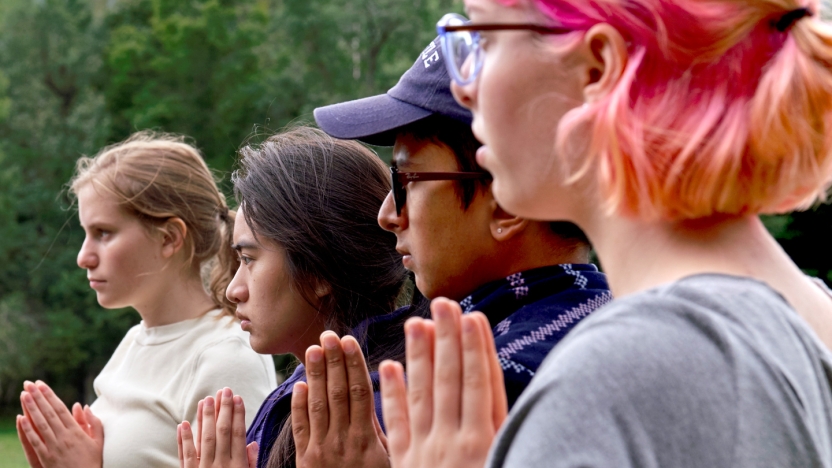 Life at college can be exciting, with great classes, lots of people, and a new community. But it can also be stressful and demanding—physically, emotionally, socially, and intellectually.
Middlebury supports your abilities to develop positive health skills and to care for yourself within the college environment over the course of your four years here.
Center for Health and Wellness
The Center for Health and Wellness promotes student well-being in a confidential environment. The center's medical, counseling, and sports medicine staff are available free of charge to help students with physical, emotional, or interpersonal issues.
MiddSafe
MiddSafe advocates are Middlebury students committed to providing a safe and confidential resource for students in need of support and information around sexual assault, stalking, dating violence, domestic violence, and other personal violations. The student-staffed hotline is available 24/7 when undergraduate classes are in session on campus at 802-377-0239.
The online advocate tool is available 24/7/365 and provides virtual access to campus and community resources.
Additionally, health and wellness education staff members are confidential advocates. 
Common Health Concerns
Getting accurate and up-to-date health information is very important. We have researched the best sites for quality health information and encourage you to use them!
If you have health questions or concerns that would best be addressed with a conversation and assessment by a health professional, please call our nurse line at 802-443-3290.