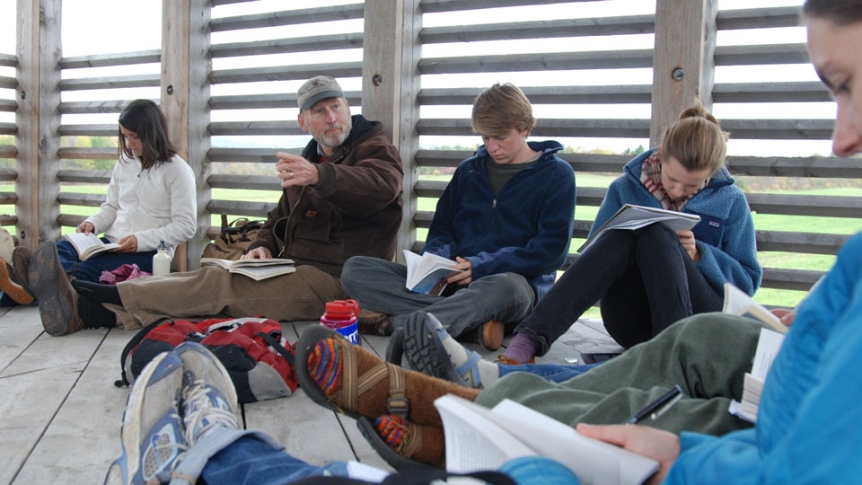 CTLR and its partners offer direct, timely support to faculty for their classes through online resources and consultations with their faculty and staff.
New Syllabus Requirement
The faculty recently voted in a new syllabus requirement. Find requirement details, syllabus guidelines and templates at Using a Syllabus.
CTLR Teaching Resources
Guidelines and templates for using a syllabus at Middlebury.
Documents to share with students for advising meetings and course planning calendars.
The CTLR facilitates training and placement of course-based tutors in various subjects including STEM and quantitative and writing courses.
A platform for file conversion for accessibility, this page has usage documentation for SensusAccess.
Shared Teaching Resources
Latest Resources
A repository of teaching resources and external links from faculty development activities is available at CTLR Faculty Teaching Resources. 
We are currently updating the collection of resources for community sharing. If you would like to have an item added please email ctlr@middlebury.edu.
Middlebury Programs Directly Supporting Teaching
The following is a brief description of available teaching support from various Middlebury programs.
Provides support for community-connected teaching, learning and research. Piloting a community-connected PBL teaching assistant program.
Academic development hub for campuswide opportunities and resources.
A cross-institutional program for faculty, staff, and students to advance digital fluency and critical engagement.
Support for teaching a FYS and advising.
A cross-institutional program to seek and facilitate external funding to support institutional projects and faculty scholarship.
Learning Resources collaborates with faculty working with students who are at academic risk or who face challenges related to learning style or learning disabilities.
Information on browsing and materials, curricular and pedagogy support, and digital scholarship and publishing.
A new initiative combining the Digital Liberal Ats (DLA) initiative and  other data projects.
Addresses barriers to increase access, opportunity, equity, inclusion, and full participation in the community.
Provides consultations and class workshops for oral presentation.
Community of practice that supports faculty with exploring and implementing PBL pedagogy.
Supports faculty in the teaching of writing and writing-intensive courses (CW). WRPR also provides support for teaching multilingual-ESL students.
Center for Teaching, Learning, and Research
Davis Family Library, Suite 225
Middlebury, VT 05753