Alumni Achievement Awards
We are proud to announce the 2021 Alumni Achievement Award winners. 
The Middlebury Alumni Association presents one or more awards each year to outstanding and distinguished alumni for achievement in a professional field, their personal life, and/or volunteer endeavors. Learn about past award recipients.
Shabana Basij-Rasikh '11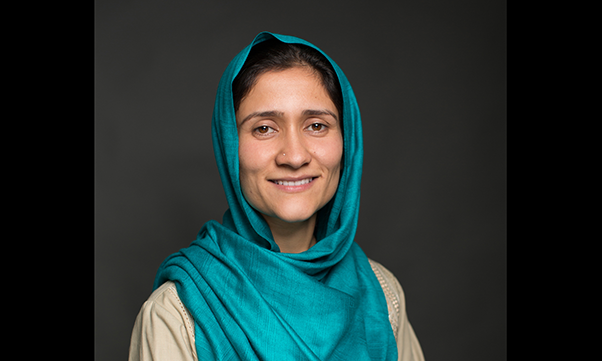 In 2008, while still a teenager and student at Middlebury, Shabana Basij-Rasikh '11 founded a school for girls in her hometown of Kabul, Afghanistan. Today, the School of Leadership Afghanistan—or SOLA, meaning "peace" in Pashto—is an Afghan-led private boarding school for girls, the first of its kind in Afghanistan. SOLA's mission is to provide Afghan girls with a rigorous education that promotes critical thinking, a sense of purpose, and respect for self and others.
Shabana's determination to create opportunities for girls grew out of her own experience as a child. In 1996, the Taliban banned girls' education and any movement by girls without a chaperone, and soon secret schools for girls began to open. Shabana—dressed as a boy—and her sister risked their lives daily as they walked Kabul's streets to one of those schools.
Shabana has never forgotten what her father told her during those years. "You can lose everything you own in your life," he said. "But the one thing that will always remain with you is what is in your head. Your education is the biggest investment in your life."
Today, as president of SOLA, she is creating paths for others to invest in their own education. SOLA enrolls nearly 100 students in the pre–6th grade, middle school, and high school programs. Ultimately, the school aims to empower students to return to their communities to break down the barriers to women's visibility and to lead Afghanistan into a prosperous and peaceful future.
"The most effective antidote to extremism is to create the best-educated generation in Afghanistan's history," Shabana says. "Our girls today—the women of tomorrow—will make that happen."
Shabana knows the need is great. In Afghanistan, 66 percent of girls ages 12 to 15 are out of school; 63 percent of adolescent girls are illiterate; there are not enough women teachers; and girls are at risk of violent assault as they walk to school.
Since Middlebury, Shabana has received an MA in public policy from Oxford University and honorary degrees from SOAS University of London and Cedar Crest College in Pennsylvania. She was named one of CNN International's Leading Women of 2014 and a National Geographic 2014 Emerging Explorer. She is a global ambassador for Girl Rising, a call to action seeking investment in girls' education worldwide. In 2018, she received the Malalai Medal, one of Afghanistan's highest national honors, and in 2019, she was named to the Forbes "30 Under 30 Asia" list in the social entrepreneurship sector.
The Middlebury Alumni Association Alumni Achievement Award is presented to Shabana Basij-Rasikh in recognition of her personal achievements and the outstanding contributions she has made to her country. Her distinguished accomplishments bring great credit to the College.
Brad Corrigan '96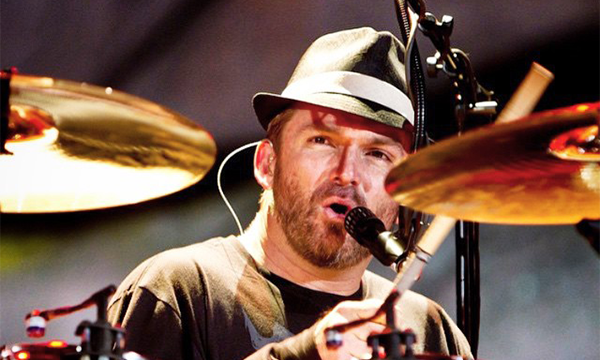 Musician, storyteller, activist, and philanthropist, Brad Corrigan '96 has made a mark in many fields since he graduated from Middlebury with a degree in music, but music is the thread that connects all of them.
In 1995, Brad and two friends, Pete Francis Heimbold '99 and Chad Urmston '98, formed the band that became Dispatch and then spent years building a fan base. They became the College's first rock stars—a remarkable do-it-yourself success story.
When they decided they needed a break in 2004, they found a spectacular way to say goodbye: with a free show in Boston at the Hatch Shell, which drew more than 110,000 people from 29 countries. When they came together again in 2007, it was for a cause. "Dispatch: Zimbabwe" was a three-night series of benefit concerts with the African Children's Choir at Madison Square Garden, with all proceeds going to organizations fighting disease, famine, and social injustice in the African nation.
In the process of staging those shows, Dispatch made history. They became the first independent rock band to sell out Madison Square Garden! The band, years and miles from their humble beginnings on the Middlebury campus, played to 60,000 people over the course of a single weekend. And they did it again in 2015, playing to sell-out crowds at the Garden. And music (literally) to their fans' ears, the band will go on tour again in September.
The band's decision in 2007 to give all proceeds from the Garden shows to NGOs helping Zimbabwe and to start the Dispatch Foundation reflected in large part Brad's desire to combine purpose with platform wherever he could. That same year, he founded Love Light + Melody, after a life-altering experience meeting Ileana, a young girl who was living and working in a trash dump in Managua, Nicaragua. Two years later, as a former member of the Middlebury lacrosse team, and through his platform in the trash dump community with Love Light + Melody, he co-founded Lacrosse the Nations, using the sport to help connect vulnerable kids with education, first in Nicaragua and later around the world.
"My heart breaks for kids that don't have the love and protection and encouragement of a family," he says. "And as an athlete and musician, I have always wanted to use sports and art to inspire kids to have fun and dream again."
Right now, Brad is focused on two Love Light + Melody projects: Ileana's School of Hope and a documentary film titled Ileana's Smile. Ileana's School of Hope will be a grade school serving up to 400 students in the community that has grown up around the trash dump. It will offer preschool through Grade 6 education, with hopes of expanding to high school in the future. 
Middlebury is proud to have such an accomplished alumnus and we are pleased to honor him here today.
Heather Vuillet Lende '81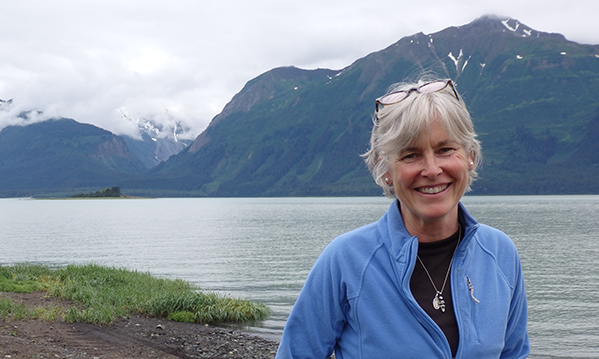 For 30 years, Heather Vuillet Lende '81has been chronicling the lives—the joys, sorrows, and challenges—and sometimes the deaths of friends and neighbors in Haines, Alaska. Haines, a small coastal town in southeast Alaska, has a population of 2,500 and lies on a fjord at the top of the Inside Passage, about 70 miles north of Juneau.
Her intimate stories have gained Heather national recognition and many accolades—including, most recently, selection as Alaska State Writer Laureate for 2021–2023.
Heather has contributed essays and commentary to the Anchorage Daily News, National Public Radio, Christian Science Monitor, and The New York Times. She is a former contributing editor at Woman's Day magazine, and over more than 20 years has written some 500 obituaries for the Chilkat Valley News in Haines. She is the author of bestselling memoirs from Algonquin Books—Find the Good; If You Lived Here, I'd Know Your Name; Take Good Care of the Garden and the Dogs; and, most recently, Of Bears and Ballots: An Alaskan Adventure in Small-Town Politics. Published in 2020, Of Bears and Ballots is the story of her experiences navigating the often-fraught landscape of local government after winning a borough assembly seat.
Heather often addresses the reader directly and personally, and even those who have never met her feel they are in conversation with a friend. On her blog, she writes to "dear reader." In following Heather's story, we come to know the colorful characters who are her neighbors and friends and become part, for a time, of the interdependent logging and fishing community, where she and husband Chip '79 own a lumberyard and hardware store.
Heather is actively involved in her community—from the library and public radio to sporting events and hospice care. She is the recipient of the 2016 Alaska Governor's Award for Distinguished Service to the Humanities and the Episcopal Bishop of Alaska's Bishop's Cross Award.
"I'm trying to be," she said in a recent interview, "I want to be, the kind of woman who says, and believes, that she can change the world through small acts, in small places, and have enough confidence — or is the word 'wisdom'? — to actually do it."
It's clear from Heather's work and life and the testimony of her community that she has succeeded.
The Middlebury Alumni Association Alumni Achievement Award is presented to Heather Vuillet Lende '81 in recognition of the personal achievements and the outstanding contributions she has made in her field. Her distinguished accomplishments bring great credit to the College.
Alumni and Families
700 Exchange St.
Middlebury, VT 05753