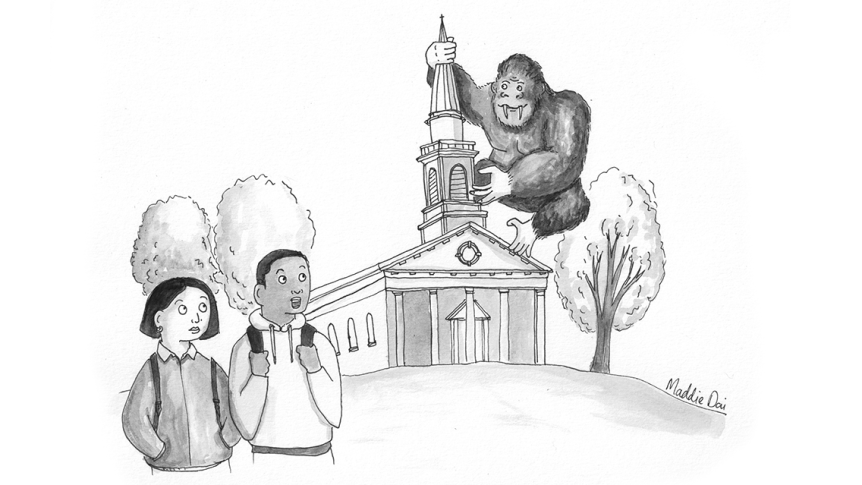 The winning caption is "The strength of the hills is Kong's also."

Congratulations to Megan Hickey Motley '06, who wins the original artwork by Maddie Dai '14, and to Jon Reuman '78, who submitted an identical caption. 
THANK YOU to everyone who sent in your captions! The 80+ entries gave us so many laughs and it was very difficult to choose three finalists.
The submitter of the winning caption will receive the original work signed by New Yorker cartoonist Maddie Dai '14. This contest is open to all alumni, with extra credit given to Reunion-year alumni. The submission deadline was May 28, 2021; voting took place through June 13. 
Some alumni submitted identical captions. In the event that option garners the most votes, the winner will be drawn randomly from among those alumni.
Alumni and Families
700 Exchange St.
Middlebury, VT 05753