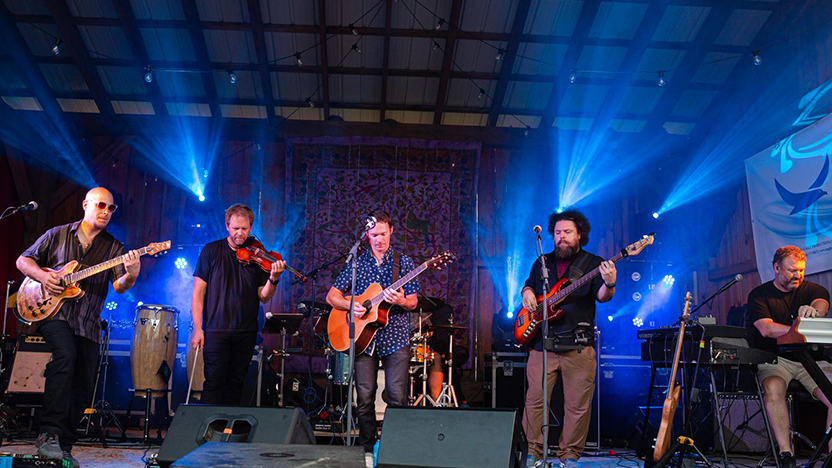 Get to know your Reunion band better with this Q-and-A with The Grift!
Q. First off, who is in the Grift and how did you get started?
A. The Grift is Clint Bierman '97, Jeff Vallone '97.5, and Peter Day '01. We have been a band since 1999. 
Q. What is the strangest or funniest thing that has happened at a Reunion gig?
A. The strangest thing that has happened at a Reunion is probably the crowd surfing (multiple years). We're talking grown-ups. Highly educated grown-ups crowd surfing. Putting their lives in danger. Just overcome with the emotion of the moment? Fascinating. The other one is when we played in McCullough one year, one of the classes from the '80s got really into Reunion and came wearing capes and other accessories of flair. Let's just say they had a really good time that night.
Q. What song(s) gets the crowd going the most?
A. The two songs that get the crowd going the most are "Mr. Brightside" by The Killers and, of course, "Like a Prayer" by Madonna… although we have witnessed a change through the years of the men now taking off their shirts, not the women. 
 
Q. What are you most looking forward to at Reunion? 
A. We actually feel very fortunate to be able to play Reunion because we get to reconnect with every class that comes back. If you graduate in '97, normally you have friends in the classes of '96 and '98 and even more. But you never get to see those people, whereas we get to see all the classes. I can't tell you just how fun it is for us to play this gig. We've connected and reconnected with so many amazing people over the years!
 
Q. Do you have a message for folks who are coming back?
A. To those returning to campus this year, we say: get ready for a banger.
Alumni and Families
700 Exchange St.
Middlebury, VT 05753