Community. Connection. Let's work together!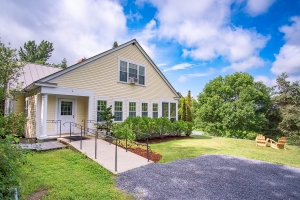 Come visit us at 26 Blinn Lane!
Located on the way to the Knoll, follow the College Street sidewalk and take the stairway behind Ross right to our door.
The Center's staff and faculty collaborate with community partners, students, and fellow staff and faculty to initiate and sustain community-campus connections, design and fund hands-on learning experiences, and mentor and train emerging civic leaders.
To talk with a staff member about how to get involved with the CCE and in the community, you can book a Find My Place meeting. You may also reach us with general questions at communityengagement@middlebury.edu.