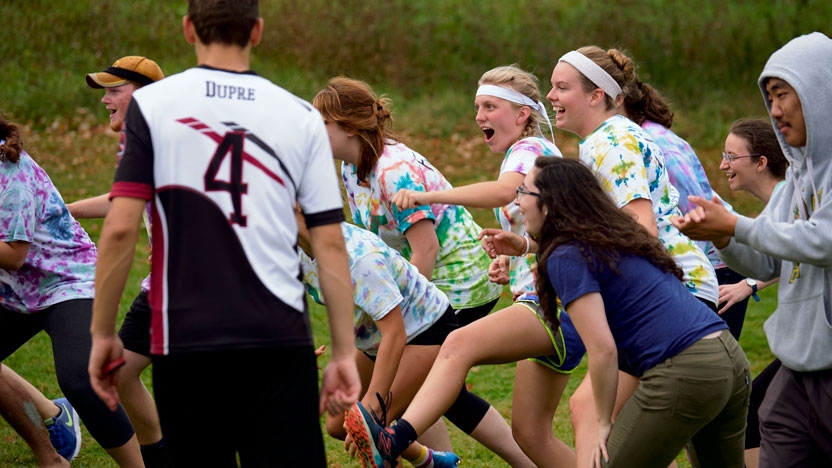 Help us process your event request quickly and efficiently!
Follow These Steps
Consult your advisor.
Student organizations are required to discuss their events with their faculty or staff advisor before submitting an event request.
 
Check the campus Calendar of Events to see what's already scheduled on the date/s you are considering.
Check for events that conflict with your plans or compete for your intended audience, and eliminate those dates. For major events, also consult with Event Management prior to selecting a date. There may be other events in the planning stage that are not yet advertised on the calendar.
 
Check availability of your preferred event venue in 25Live Pro.
Do a Quick Search for the Location, select the "Calendar" or "Availability" buttons, and set your desired date or date range. Consider your potential audience, your technical needs, and equipment needs. Select a venue that offers adequate capacity and technological capability. The List button provides that info.
 
When you've picked a date and location for your event, submit an Event Reservation Request online.
You will receive an email confirming that your request has been received.
 
When Event Management has processed your request and reserved a location, you will receive an Event Confirmation.
Be sure to submit your request early! Requests are processed in the order they are received, and you are one among many organizations planning events. Late planning limits your venue options and the availability of support services.
Keep in Mind
Event Approval
Do not publicize, sign contracts, make airline/hotel reservations, or other commitments until your event date has been approved and a space has been reserved. Your event is confirmed only when you have received an Event Confirmation from the Event Management office.
Priorities!
Academic needs take priority over all else. Events will be relocated if a room is needed for a class.
The "7 Day Rule"
Service providers such as Facilities Services, Media Services, and Catering may not be able to provide support services if your request is received less than 7 days before your event. If you need tables, chairs, band boxes, electrical support, media support, catering, etc. - your request must be placed at least 7 days in advance!
Catering
Visit the Catering page for College and non-College catering options, catering policies, and alcohol policies.
Please note:
Only Approved non-College caterers listed on the Catering web site may provide service on campus. Payments will not be reimbursed for caterers that are not on the approved list.
Vermont regulations prevent the College from making it possible for non-College caterers to supply food or beverages in venues where the College provides regular food service.
Rehearsals and Meetings
Performing arts-related student organizations are expected to submit requests for rehearsal time prior to the start of each semester. Due to limited availability of rehearsal spaces, Event Management will initially schedule just two rehearsals per each organization. Once all organizations have submitted a rehearsal schedule, remaining rehearsal slots will be scheduled as equitably as possible. This policy also applies to regular weekly meetings.
Outdoor Events
Outdoor spaces can be scheduled. Outdoor events are scheduled and managed to ensure they do not conflict with events in proximate buildings, with other outdoor events, or with any planned outdoor maintenance.
Final Exam Week
Per the Middlebury Handbook, no activities may be scheduled during exam week.
However, an exception may be granted for student organization sponsored stress breaking activities (only) which can be scheduled after 10 p.m. on an exam day followed by a reading day.  No activities may be scheduled on a reading day.
Student Event Scheduling Policies
Student scheduling policies may be viewed in their entirety on our policies page.
Film Screenings
Student groups wishing to screen a film may need to obtain public performance licensing to comply with U.S. copyright laws. To obtain licensing, planning must begin at least two weeks in advance of the screening date.
To schedule a film screening:
Contact Sue Driscoll via email sdriscoll@middlebury.edu or by phone ext. 2048. She will verify availability and advise on any licensing requirements and fees. These vary per film, so this step is critical to working within your budget!
Submit an Event Reservation Request form to reserve a screening room.
If you need tech assistance, indicate that on your Event Reservation Request so that Event Management copies the Helpdesk on your event confirmation. The Helpdesk will generate a work ticket for Media Services. You must also contact the Helpdesk at x2200 to review your needs and confirm arrangements.
Films can be picked up at the circulation desk in the library on the day of the event and must be returned to the circulation desk the day after the screening.
Student Organizations
Presence lists all active organizations. Here you will find a brief description of the organization, contact information, membership roster, upcoming events, and more. This site will change constantly as organizations actively plan and grow!
 Go to Presence and follow these instructions:
Log in with your Middlebury credentials.
Click on the Organizations link at the top.
Search organizations by name or category.
Click on an organization to view their details and upcoming events.
No info posted? Organizations are required to register at the start of each academic year. Any organization lacking detail will be asked to update their profiles by January.