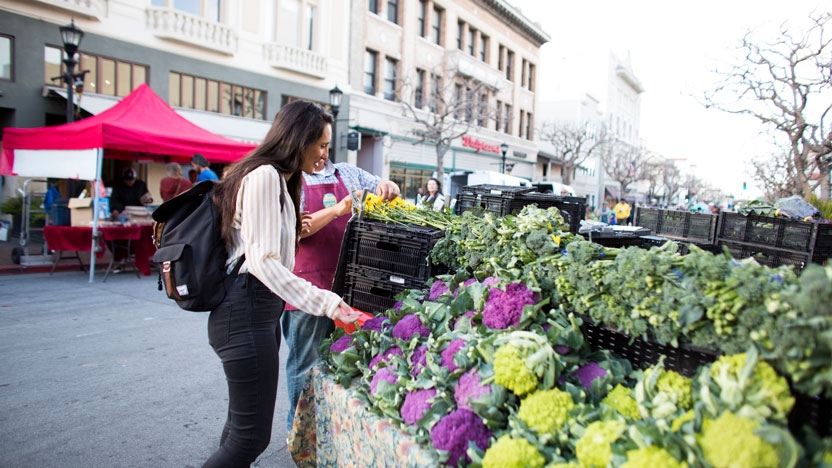 Throughout your time in Monterey, you may find that you have questions about the academic culture of the Institute or about American culture in general.
Adjusting to Academic Culture
There are many things that can impact your performance in the classroom; here are some tips on how to help manage issues such as stress, classroom culture, and academic integrity.
Academic Integrity
The Policies and Standards Manual provides all students and scholars with important information about the Student Code of Conduct and provides definitions on what is considered cheating and plagiarism. Even if you are familiar with the terms, it is good to review this information and to notify the appropriate office if you feel that there is a student violation. Violations of the Student Code of Conduct are taken very seriously and could lead to academic discipline and even dismissal. View the Policies and Standards Manual.
Classroom Culture
Classroom culture varies around the globe, and this may be your first experience inside an American classroom. Perhaps you are accustomed to a university where students mostly take notes and have little opportunity or experience to participate in discussion. Many classes at the Institute encourage and/or require participation as part of your final grade.
Improving Your English
If you are interested in improving your English, there are many things that you can do:
Participate in a student club—some student clubs provide opportunities to engage in public speaking and others provide a forum to speak with native speakers with whom you may share a common interest.
Find a language partner—the Office of Student Services can help you connect with someone.
Talk with your classmates and other scholars—someone in your program may be looking for a language partner as well.
Stress
All students and scholars have the opportunity to talk with a professional counseling service through WellConnect. WellConnect provides confidential sessions and connects you with professionals in the Monterey community to talk to about academic stress, depression, roommate conflicts, money matters, and more. If you are interested in speaking with someone, visit WellConnect's website or call (800) 326-6142. You can also find additional information on our Health and Wellness site.
Adjusting to American Culture
Adjusting to cultural norms is difficult no matter where you travel. Here is some general information about how to adjust to American culture and help make the transition a smooth one.
Nonverbal Communication
You may feel uneasy in some social situations because you are unfamiliar with nonverbal behavior or nonverbal communication—cues that can include eye contact, facial expressions, or speaking distance, to name a few. You can always ask someone about this, or learn from observing body language, intonation of voice, and eye contact from other students and scholars.
Go For It!
Now is the perfect time to try new things, explore opportunities, and be inventive! Whether you are here to earn your degree, do research, or teach a course, be sure to allow time for yourself and time for new experiences. This could be as simple as going for a walk, spending a day at the aquarium, exploring the coast, visiting a new city, or eating at a new restaurant. Whatever it may be, go for it!
California Identification Card
A California identification card (ID) is commonly used as an official form of identification, and international students and scholars who do not plan to drive should get one. It can be useful if you do not want to carry your passport. You can apply for one at the California Department of Motor Vehicles (DMV).
California Driver's License
If you are an F-1 or J-1 student and plan to drive a car while you are in the U.S., you must apply for a California driver's license. Your home country's valid driver's license is acceptable only if you are on a temporary visitor/tourist status.
The California Department of Motor Vehicles (DMV) website outlines the process of obtaining a California driver's license. The application process includes a written test and a driving skills test administered by the DMV.
The California Driver's Handbook is a great resource. Samples of the written tests are also available online.
Required Documents for the DMV
In order to verify your birth date and legal status for a driver's license or ID card the DMV requires the following documents:
Valid passport
I-94 record
I-20 or DS-2019 with valid travel signature signed by ISSS
Social Security number
Proof of residence (details on the DMV website).  If you live in campus housing (such as Munras dorms), you can obtain this proof of residence letter from the Director of Residential Life.
Note: If you are not currently employed in the U.S., you will not be able to apply for a Social Security number (SSN). If this is the case, you are exempt from the DMV SSN requirements. Consider requesting a letter of support to verify this information.
The wait time at the DMV can take several hours. We recommend that you make an appointment at the local DMV office:
1180 Canyon Del Rey Blvd.
Seaside, CA 93955
(800) 777-0133
International Driving Permit
The state of California does not recognize an international driving permit (IDP) as a valid driver's license. However, California does recognize a valid driver's license that is issued by a foreign jurisdiction (country, state, or territory) of which the license holder is a resident.
Essentially, an IDP is proof that you hold a valid driver's license in your own country. And it provides a translation into almost a dozen languages, mainly so that police and other authorities in other countries can read your license in their own language.
updated 8/17/2023