Interlibrary loan (ILL) facilitates the sharing of materials amongst libraries worldwide.
ILL Response to Covid-19
We are currently working partially remote and partially in the Library due to COVID-19.  Some services are reduced or operating slower than normal. 
Please order physical books only if you can collect them on campus. We are still committed to providing resources to you regardless of your location. E-books, and scans are available to all.
Keep any

ILL

materials you still need. Renew what you can online in

ILL

iad.  Contact

ILL

with any problems renewing, and we'll push through manual renewals. Nothing will be billed until September.
Lending is currently filling scan requests only.
We use ILLiad to help our users obtain materials not available at the Middlebury College Libraries. ILL requests are submitted and held in the ILLiad System. Articles and book chapters are sent to your ILLiad account as PDFs.
Start ILL request
We find and borrow resources that Middlebury does not have access to, and also lend our materials to other libraries and institutions.
Borrowing from Other Libraries
Fill out the interlibrary loan request form on ILLiad. See the ILL Research Guide for help.
You can also send a request directly from many of the library's electronic resources, such as WorldCat, Scopus, or other tools. Ask a librarian if you would like more information about this feature.
Information for Other Libraries
If you are requesting interlibrary loans from Middlebury, see "information for requesting libraries" in our ILL Research Guide for help.
Contact
Coordinator, Interlibrary Loans
Email:

Tel:
Interlibrary Loan Associate
Email:

Tel: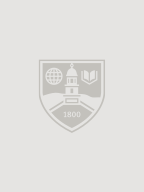 Department Email: MDYILL@middlebury.edu
Department Fax: 802-443-2074
Odyssey: 140.233.2.27/MDY

Shipping Address:
Davis Family Library-ILL
Middlebury College
110 Storrs Ave.
Middlebury, VT 05753