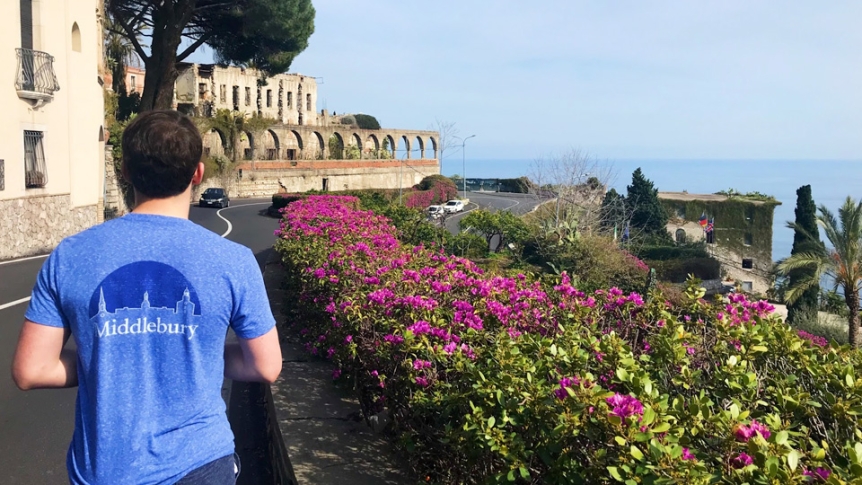 Middlebury students must apply for pre-approval to study abroad.
Completed applications are due by February 1, 2023, for all 2023-24 applications (academic year, fall, and spring). We strongly recommend that you schedule an appointment with the appropriate advisor below before you complete an application for any program:
Stacey Thebodo All externally sponsored programs and the Middlebury-CMRS Oxford Program.
Alessandra Capossela Schools Abroad in Argentina, Chile, Italy, Puerto Rico, and Uruguay
Nicole Chance Schools Abroad in Brazil, Cameroon, Germany, and Spain
Bill Mayers Schools Abroad in China, India, Jordan, and Morocco
Susan Parsons Schools Abroad in France, Japan, and Russia, and Study Away at Middlebury Institute
 
Also be sure to check out our Application FAQs
Externally Sponsored Program Deadlines
Students applying to externally sponsored programs must apply to their programs by their respective deadlines (and beware of rolling admissions—many programs fill long before their deadlines!) 
Students applying to externally-sponsored programs and universities must complete the Middlebury Study Abroad Application by February 1.
Apply
Begin your application.
Study Abroad
Sunderland Language Center, First Floor
356 College Street
Middlebury, VT 05753