Join old friends and new in this beloved Middlebury tradition!
Health & Safety Notice
Although there are no health restrictions currently, if you are not feeling well, please reconsider your decision to attend Alumni College. We want to keep everyone safe and healthy.
Refunds will be processed after the weekend. Thank you.
Return to Learn
Learn from some of the College's finest faculty while enjoying delicious meals and spectacular views on our Bread Loaf campus. 
Registration is now closed. Please continue to check this page for updates, and we look forward to seeing you August 31– September 3, 2023!
Event Highlights
A visit from President Patton on Thursday afternoon
Cocktail hours outside the Little Theater
Movie Night!
Conversations over meals and evening receptions
And five courses taught by some of Middlebury's finest instructors
---
Pricing
| With Lodging | Without Lodging | Wed Arrival w/Lodging |
| --- | --- | --- |
| $625 | $500 | $700 |
ADA Accommodations
The Disability Resource Center (DRC) provides a range of supportive accommodations for students with disabilities at Middlebury. For ADA accommodations, please reach out to the DRC staff at ada@middlebury.edu.
---
Questions?
Email us at alumni@middlebury.edu or call the Alumni Office at 802-443-5183.
---
Course Descriptions
A Journey through the Islamic World
Ata Anzali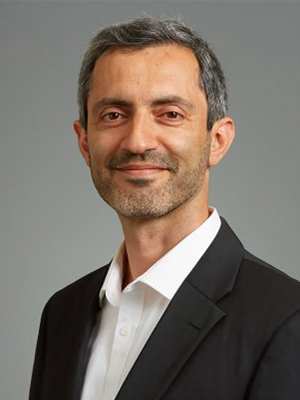 *This class is now full.*
In this course, we will embark on a journey together to discover the amazing intellectual and spiritual diversity and richness of the Islamic world by discussing the lives of eight impactful Muslim personalities. We will begin with the founder of Islam, Muhammad (d. 632). Then we will discuss the life of an early ascetic woman, Rabi'a al-'Adawiyya (d. 801). After that, we will consider the life of philosopher, mathematician, and poet Umar Khayyam (d. 1131). The life of Rumi (d. 1273), the most celebrated Sufi poet of the Islamic world, will be next, followed by the most celebrated emperor of the Mughal dynasty in Northern India, Akbar I (d. 1605).
While all these figures belong to premodern times, we will have a chance to discuss the modern Islamic world through the lens of three additional figures, starting with Jamal al-Din al-Afghani (d. 1897), who was arguably the most influential anti-imperialist Muslim intellectual of the 19th century. Next will be Fatima Mernissi (d. 2015), a notable feminist voice of our times in the Arab world and beyond. We will end our class with a discussion of the life and works of Malcolm X (d. 1965).
Our Changing Brain: The Neuroscience of Learning
Clinton Cave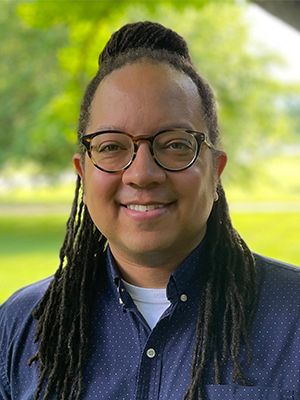 The human brain has a remarkable capacity for absorbing and processing new information. Each time we learn something, we store that information as a physical change in the brain. Behavioral neuroscience seeks to understand the biological mechanisms that underlie these changes, and how they enable specific behaviors.
In this course, we will examine how our brains change at the cellular and molecular levels as we learn in a variety of contexts, including spatial learning, learned fear, and language acquisition. Our work together will feature a human brain anatomy lab and vignettes from neuroscience research articles.
Mastodons, Mermaids, and Dioramas: Capturing Nature in American Culture
Ellery Foutch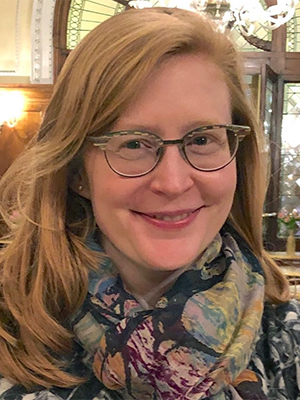 *This class is now full.*
In one of the earliest museums in the United States, designed and operated by painter and museum entrepreneur Charles Willson Peale, portraits in gilded frames hung over glass cases of stuffed birds that had been posed before landscape paintings; the skeleton of a mastodon towered over visitors. Today, "art" and "science" are often seen as diametrically opposed disciplines. Yet in this course we will examine the intertwining of art, science, and ecological issues from Renaissance cabinets of curiosities to present-day installation and performance art.
Objects of study will include museum dioramas, scientific models, artifacts and artworks collected during scientific expeditions, and contemporary artists whose work engages ecological issues and the traditions and aesthetics of natural history museums, including Walton Ford, Laurel Roth Hope, Christy Rupp, Mark Dion, Courtney Mattison, Tali Weinberg, Coco Fusco, and Wendy Red Star. We'll also discuss the history of natural history at Middlebury and the development of the College's collections, from the earliest specimens of the geology cabinet and Ezra Brainerd's pressed plants to a heartbreaking collection of birds assembled as a memorial to a young student.
Reconstruction: The Unfinished Story
John McCardell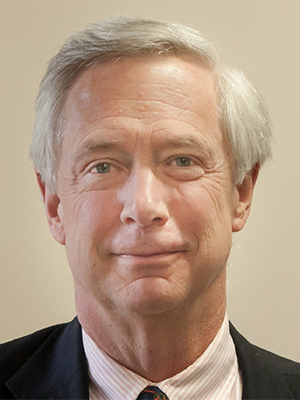 *This class is now full.*
The era of Reconstruction has been variously defined and dated by generation after generation of historians. This class will examine the essential elements of "political Reconstruction" (1863–1877), the "strange career of Jim Crow" (1877–1908), how the Civil War and Reconstruction became part of a "national" narrative (1913–1954), how the postponed hopes of the Reconstruction era came eventually to be realized (1954–1965), and the legacy of Reconstruction that persists down to our own time.
This class will be lecture-style in the Little Theater.
Conflict Transformation Skills
Sarah Stroup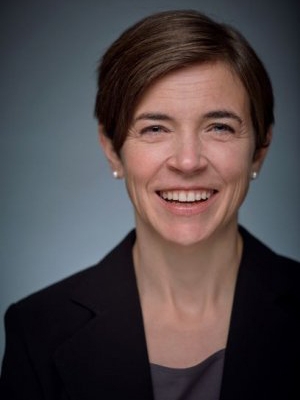 In an increasingly fractured world, the new Kathryn Wasserman Davis Collaborative in Conflict Transformation at Middlebury seeks to serve as an incubator for research, teaching, and student experiences to address conflicts at all levels of society. This work is being done across Middlebury, from our global partnerships to College classrooms.
This course offers a short version of the new Conflict Transformation Skills course piloted in 2022–23.
To transform conflict, we must first understand the nature of conflict and then develop tools to build healthy relationships and communities—locally, nationally, and globally. This course will introduce students to a variety of approaches to conflict transformation, including mediation, restorative practices, and dialogue. Participants will learn new ways to analyze conflict and practice new skills for engaging in conflict that can lead to positive change.
---
Faculty
Ata Anzali (A Journey through the Islamic World)
Ata Anzali is an associate professor of religion at Middlebury College, where he teaches a variety of courses on Islamic traditions. Ata was born and raised in Iran. Prior to his arrival in the United States as a graduate student, he studied Islamic philosophy, theology, and mysticism at Qom Seminary as well as the University of Tehran. His research interests are the intellectual and social history of early modern and modern religious and spiritual movements in Iran. When he is not busy with that, he likes to play soccer and do astrophotography. 
Clinton Cave (Our Changing Brain: The Neuroscience of Learning)
Clinton Cave is an assistant professor of neuroscience at Middlebury College. He arrived at Middlebury in 2018 after completing his PhD in neuroscience and postdoctoral fellowship at Johns Hopkins University. Clinton conducted postbaccalaureate research at the University of Colorado and holds a BA in psychology from Yale University. As a graduate student, his research efforts expanded the known roles of GDE2, a cell-surface enzyme expressed in the nervous system. Using functional genetic approaches in mice, his work demonstrated that GDE2 also plays a crucial role for neuronal survival in the postnatal nervous system, heralding a new research direction for the lab. As an independent investigator, Clinton runs a laboratory at Middlebury College mentoring undergraduate researchers. His group examines the molecular mechanisms regulating embryonic progenitor patterning, neurogenesis, and cell fate decisions through the lens of GDE signaling. Clinton is a published author in Neuron, Development, and Molecular Neurodegeneration, and his laboratory is supported by grants from the NSF and NIH. In 2020, Clinton was selected as a Next Generation Leader by the Allen Institute for Brain Science, highlighting his research accomplishments and his work to integrate open-access datasets into the classroom.
Ellery Foutch (Mastodons, Mermaids, and Dioramas: Capturing Nature in American Culture)
Ellery Foutch is an associate professor in the American Studies Program at Middlebury College, where she teaches classes on the art and material culture of the United States and critical museum studies. She earned her PhD in the History of Art from the University of Pennsylvania, her MA from Williams College, and her BA from Wellesley College. Her publications include articles on patents for portable magic lanterns as illuminated, wearable technologies (Modernism/Modernity, 2016), 19th-century glass ballot boxes and political transparency (Common-place, 2016), artists' natural history collections (Flora/Fauna 2017), pedagogical applications of the tableau vivant (Art History Pedagogy & Practice, 2017), and the defacement of images as political protest (Panorama, 2022). Her forthcoming book (under contract with the University of Minnesota Press) explores 19th-century obsessions with perfection and its preservation in art and natural history.
John McCardell (Reconstruction: The Unfinished Story)
John McCardell served as a member of the history faculty at Middlebury from 1976 to 2010 and as president of the College from 1991 to 2004. He was elected vice chancellor and president of the University of the South in Sewanee, Tennessee, in 2010 and served in that position for 10 years. At Sewanee he was also a professor of history and taught at least one class every year until his retirement from the university in June 2022. His book The Idea of a Southern Nation won the Allan Nevins Prize in 1977, and he has published essays, reviews, and edited volumes over the course of his career.
Sarah Stroup (Conflict Transformation Skills)
Sarah Stroup is professor of political science at Middlebury College and the director of the Kathryn Wasserman Davis Collaborative in Conflict Transformation, a key institutional priority. She is author of Borders among Activists (Cornell, 2012) and coauthor of The Authority Trap (Cornell, 2017), winner of the 2019 ARNOVA Outstanding Book Award. Sarah and Caitlin Myers, John G. McCullough Professor of Economics, were the recipients of the Marlow Above and Beyond Award in 2022 in recognition of their role in the success of the Faculty at Home webinar series.
Alumni and Families
700 Exchange St.
Middlebury, VT 05753