Event: Dr. Ayana Elizabeth Johnson and Dr. Katharine Wilkinson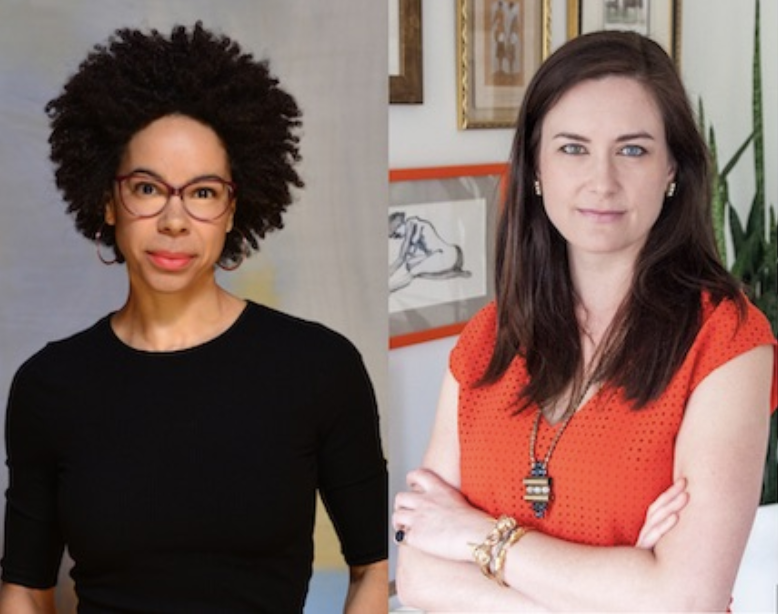 Following Naomi Klein's talk in Spring 2020, The Climate Action Capacity Project, funded by the Erol Foundation, is thrilled to host, in collaboration with groups across campus, this critical event on Nov 12th from 6-7:30pm!
Thursday, November 12, 6-7:30pm 
Facilitated Discussion led by Mez Baker-Medard with pre-selected questions, and live Q&A
Follow up discussions to be hosted by cosponsors to gather momentum.
When climate change looms large, the pandemic has no definitive end in sight, racism and racial injustices continue to compound, the US election is uncertain, and everything feels overwhelming, what do you do? How do you find your way to meaningful action? Ayana Elizabeth Johnson and Katharine Wilkinson will join us virtually for a special conversation about their experiences and draw on insights from their new book, "All We Can Save: Truth, Courage, and Solutions for the Climate Crisis," a collection of essays by women spanning backgrounds, approaches, and generations at the forefront of the climate movement.
Dr. Ayana Elizabeth Johnson is a marine biologist, policy expert, writer, and Brooklyn native. She is founder of Urban Ocean Lab, a think tank for the future of coastal cities, and founder and CEO of Ocean Collectiv , a consulting firm for conservation solutions. Johnson is the co-host of Gimlet Media's How to Save a Planet, co-created the Blue New Deal, and has written and presented widely on hope, strategy, and the intersections of race, racism and the climate crisis. 
Dr. Katharine Keeble Wilkinson is an author, strategist, and teacher working to heal the planet we call home. Her writings include The Drawdown Review (2020), the New York Times bestseller Drawdown (2017), and Between God & Green (2012), which The Boston Globe dubbed "a vitally important, even subversive, story." She is a vice president at Project Drawdown, where she leads the organization's editorial, creative, and communication work on climate solutions. She recently launched the "A Matter of Degrees" podcast.
Cosponsors include: MCAB, Franklin Environmental Center, SNEG, New Perrenials Project, Innovation Hub, among others.
Film Series: Water, Justice, Power
Join us for three film screenings in the Water, Power, and Justice Film Series where we will watch and discuss documentaries focused on water contamination in marginalized communities across North America, and the World. 
Flint: The Poisoning of an American City 
Date: March 30th at 7pm 
This documentary follows the events before, during, and after the Flint water crisis in 2014. It sheds light on the environmental neglect and environmental racism that occured during this crisis and the effects that this abuse had on the individuals in Flint. Many of us are aware of the Flint water crisis, but this documentary lets us into the homes and lives of the people living there and combines interviews with residents, experts, and committee hearings to dig deeper into the crisis.  
There's Something in the Water 
Date: April 26, 7-9pm
This Canadian documentary highlights three communities deeply affected by the rampant environmental racism present in Nova Scotia. Elliot Page (the producer and director) speaks with Black and Indigenous women about how the pollution of their water has affected their families, friends, and neighborhood, and dives into why the outrageous health effects have been left unaddressed by the government. 
Flow: For the Love of Water
Date: May 18, 7-9pm
This 2008 documentary focuses on the global water crisis, water privatization, and pollution. Through interviews with activists, experts, and communities world-wide, Flow highlights the issues of agricultural pollutants and massive corporations controlling local water resources. Although this is a relatively old film, it introduces topics that are still relevant and pervasive today.