Welcome from President Laurie Patton
President Laurie Patton kicks off our Virtual Fall Family Weekend.
Virtual Fall Family Presidential Panel
Get an update on the fall semester from President Laurie Patton and members of the Middlebury senior leadership team.
Student Stories from Summer Internships
A Center for Careers and Internships Panel Discussion
Join a live Zoom panel discussion hosted by the Center for Careers and Internships (CCI) to hear directly from Middlebury students about how transformative internship experiences can be and what advice they offer to help students find and secure the right internship for their interests. Even in the midst of a pandemic, our resilient and innovative students participated in meaningful internships (many of them remote) this past summer. 

CCI staff will briefly describe our internship programs and be available to answer your questions. 

 
Faculty Panel
Innovative Teaching and Adjusting to Fall 2020 Classes
Teaching in the fall of 2020: Middlebury faculty have adapted their teaching to respond to the challenges presented by the pandemic. Come hear how four members of the Middlebury faculty have transformed their teaching this fall, and bring your questions:

- Dave Allen (Biology)
- Jeff Buettner (Music)
- Louisa Burnham (History)
- Michael Sheridan (Anthropology)

Moderated by Amy Collier, associate provost for digital learning.
Hillel Meet and Greet
Join Rabbi Danielle Stillman and the Hillel student board for a chance to meet other families and hear about Jewish life at Middlebury. We will have a short reflection on the end of Sukkot and get ready to welcome Shabbat. (Passcode: Sukkot)
Conversation with the Spiritual Life Center Staff
Join the staff of the Scott Center for Spiritual and Religious Life for a conversation about spiritual and religious life at the College today. Learn more about virtual and in-person programming taking place this semester. (Passcode 836376)
Conversation with Dr. Nell Irvin Painter
The History of White People and What that History Tells Us about Now
Join us for a Zoom talk with Dr. Nell Irvin Painter, author of The History of White People and a leading expert on the 19th-century history of the Southern United States. Learn more about Dr. Painter: www.nellpainter.com. (Passcode: GSFS)
 
Chamber Music Society of Lincoln Center: Front Row Series
David Shifrin, Clarinet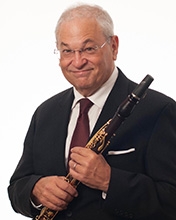 The Middlebury Performing Arts Series presents Avery Fisher Prize-winning clarinetist David Shifrin, one of only two wind players to have been awarded the prestigious prize since the award's inception in 1974. Shifrin is in constant demand worldwide as an orchestral soloist, recitalist, and chamber music collaborator. In this virtual concert, he'll perform works by Mozart, Bassi, and Duke Ellington.
Live Virtual Stargazing at Mittelman Observatory
Join science librarian Wendy Shook, telescope and scientific computing specialist Jonathan Kemp, and students while taking a look at the early October night sky atop McCardell Bicentennial Hall. Q&A follows.

Weather permitting. In the case of potentially poor weather, please check the observatory website at http://go.middlebury.edu/observatory or call 802-443-2266 after 6:00 p.m. to find out if the event has been canceled.

Primary date and time: Friday, October 9, 8:00–9:00 p.m.
Weather backup date and time: Saturday, October 10, 8:00–9:00 p.m.
Study Abroad Information Session
This Zoom presentation provides general information about study abroad and a discussion of how it fits into a student's overall academic experience; how the application process works; and study abroad finances. There will be time for questions and discussion. Presented by Carlos Vélez, dean of international programs and professor of psychology. (Passcode: 503417)
Lessons from the Field
What the Privilege & Poverty Academic Cluster Summer Internship Experience Meant for Me
This discussion will feature students who have participated in the Privilege & Poverty Academic Cluster Summer Internship experience. They will discuss the lessons they drew from working alongside community organizations addressing the causes and consequences of economic inequality. Join in the discussion to learn more about how experiential, community-connected learning can enrich, and complicate, students' lives and learning. (Passcode: 546985)
Hirschfield International Film Series: Ghost Tropic
Khadija (Saadia Bentaïeb) is a 58-year-old Maghrebi cleaning woman living in Brussels in the wake of the 2016 bombings that shook the city. After work one night, she falls asleep on the last subway train, wakes up at the end of the line, and has no choice but to make her way home—all the way across the city—on foot. Along the way, she has a series of encounters: with a security guard, a convenience store clerk, a group of teenagers. A Hirschfield International Film Series event. (85 minutes). Free. 
Cocoon: "Downpour"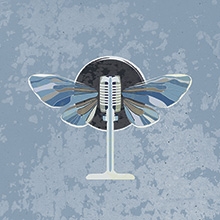 Inspired by the popular storytelling phenomenon The Moth, Cocoon is a special evening of true stories told live and without notes. This year's virtual edition, on the theme of "Downpour," will feature a select group of students and staff. This eighth-annual community-wide event is produced by the Middlebury MothUp in partnership with the Mahaney Arts Center. Free and open to all.
"Together Apart" The 25th Annual First-Year Show
Join us for the 25th Annual First-Year Show streaming live on October 10 at 8:00 p.m. EDT. This year's show is a 24-hour new play festival featuring plays written, directed, designed, and performed in a 24-hour period. The event showcases the talent of 55 Middlebury students, including performers all new to the Middlebury stage! Produced by Visiting Assistant Professor Julia Proctor and the Middlebury College Department of Theatre. (Passcode: SHOWTIME)
Alumni and Families
700 Exchange St.
Middlebury, VT 05753