Sustainability Solutions Lab
The Sustainability Solutions Lab (SSL) aims to provide students with an experience of professional development while working on sustainability-oriented projects throughout the Middlebury College campus and greater Middlebury community!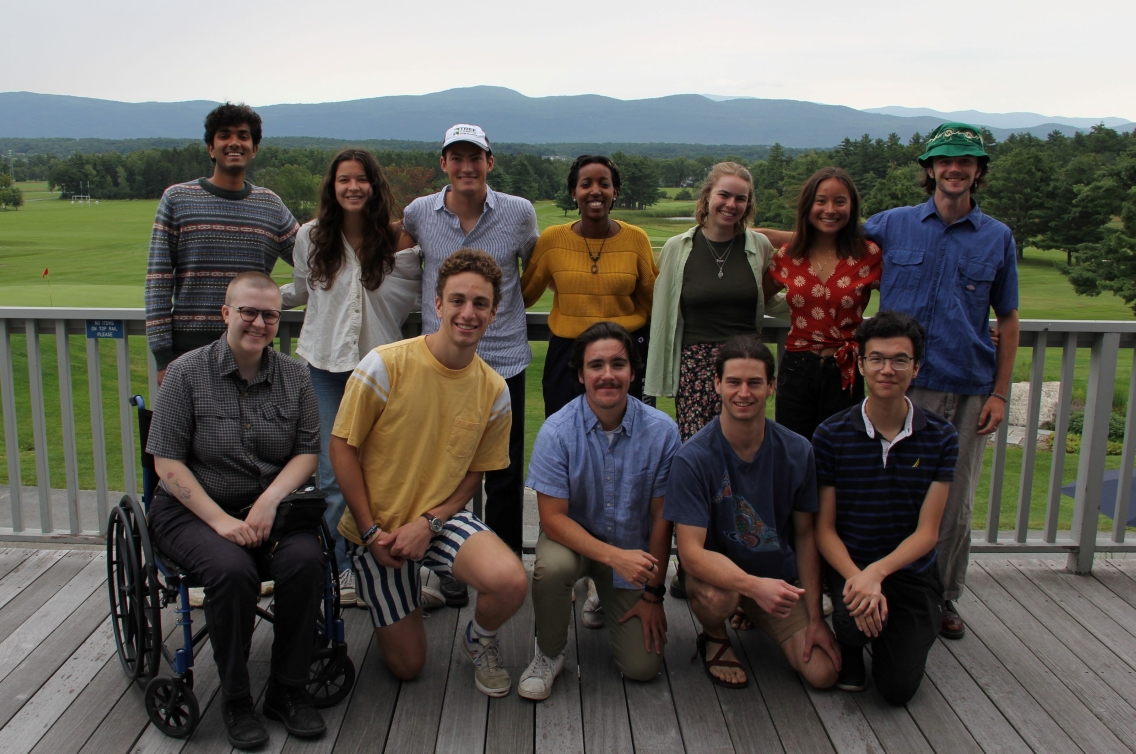 What is the SSL?
The Sustainability Solutions Lab was founded in January 2017 and has connected over 130 paid student interns of varied backgrounds and majors with more than 40 environmental initiatives and projects around the Middlebury campus. Students collaborate with faculty and staff through the school year and summer to plan and implement innovative solutions to challenges affecting our institution's sustainability commitment. 
Interested in a paid internship with the SSL? Applications open each spring, with occasional positions filled at the beginning of each semester.
Keep an eye on the Franklin Environmental Center at Hillcrest newsletter/Instagram for deadlines, or contact Tara Federoff, Sustainability Specialist at tfederoff@middlebury.edu for more information! 
Visit Our Instagram
Sign Up for Our Newsletter
2023 Fall
Communications
Sustainability Abroad & Global Partnerships for Sustainability 
The Living Buildings Challenge
EcoReps Program Development
Food Waste Awareness & Minimization
2023 Summer
Communications
Sustainability Abroad
The Living Buildings Challenge
Knoll Collaborations
Food Preservations
Avian & Lepidoptera Survey
Campus Tree Map
Vermont Climate Observatory
Consumption & Waste Management
Read our 2023 Summer Review
Read our 2022 Summer Newsletter
2022 Spring
Communications: Weekly posts and FAQs.
Sustainability Abroad: Schools Abroad surveys, website re-do, pre-departure materials.
Energy2028+Admissions: Case study for Admissions.
2021 Fall
2021 Summer
2021 Spring
2021 J-Term
2020 Fall
2020 Summer
2020 Spring
2020 J-Term
2019 Fall
2019 Summer
2019 Spring
2018 Fall
Waste Team: Repair Cafe, posters.
Transportation: MiddKidd Challenge outreach, ACTR outreach.
Energy 2026: Posters for proper dorm-room heating, feedback on the townhouse energy project.
2018 Summer
2018 Spring
2018 J-Term