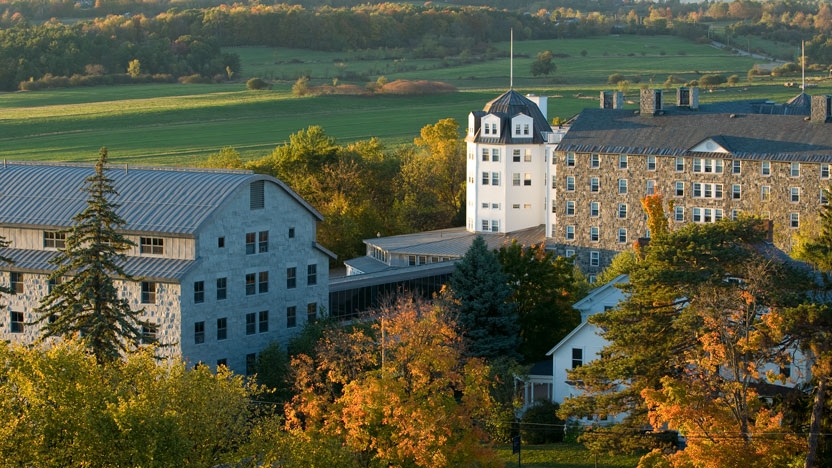 For the Ross Commons design, Middlebury worked with both the architects and Vermont Family Forests to design a building that incorporated local forest resources.
Completed in 2000, the interior of the dining hall features local and sustainably harvested beech and birch wood.
Local Wood and Industry Partners
Throughout the long and detailed process of installing Vermont wood into the Ross Commons facility, Middlebury used the help and services of local vendors and experts in the forest industry.
The College-owned Bread Loaf lands supplied 30,000 board feet of yellow birch and beech, the equivalent of seven log trucks.
The two Vermont sawmills used were Growney's Mill in Shoreham and Gagnon's Mill in Pittsford.
After milling, the boards went to Caledonia Kiln in St. Johnsbury to dry.
The birch ceiling that arches over the dining hall was assembled at Tioli Inc., a local woodworking business.
Stark Mountain Woodworking treated the lumber, transforming it into sliding doors, baseboard, radial paneling for the food service islands, and the sequenced paneling for Ross Lounge.