Alumni spotlight: Language Schools to National Geographic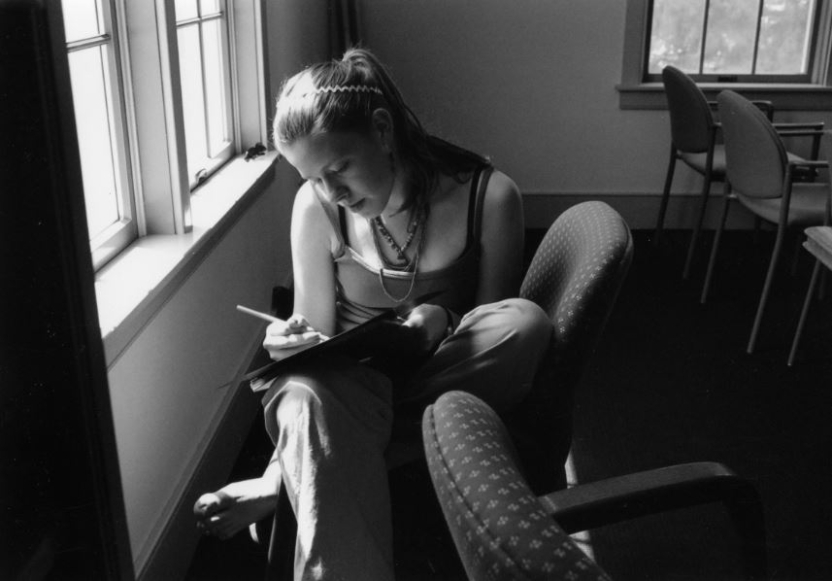 I have loved studying languages ever since I started taking Latin from an incredible teacher in middle school.
Over the course of two decades of my life I took classes in French, Latin, Italian, Arabic (both Modern Standard and Egyptian Colloquial), Spanish, Hebrew, Hindi, Tibetan, American Sign Language, and Portuguese.
In summer 2005 (at age 16), I was admitted to audit Level 1 at the Arabic School and (as far as I know) I'm the youngest person to ever attend the Language Schools! After Arabic School I was accepted to Middlebury as a Feb admit (class of 2010.5) so I decided to attend Middlebury's approved program in Cairo, Egypt for my Febmester and continue advancing my Arabic skills.
Once I enrolled at Middlebury I took another Arabic course, but I really wanted to continue taking advantage of Middlebury's language programs, so I started Portuguese during the regular school year. In summer 2008, I attended the Portuguese School before studying abroad in Florianópolis, Brazil with Middlebury Schools Abroad. My Language Schools experiences gave me so much more confidence and reassurance while studying abroad! Throughout my four years at Middlebury (and for two summers), I also worked as an Administrative Assistant at the Language Schools office—I clearly couldn't get enough!
Despite my obvious love for languages, I decided that I wanted to pursue a career through my major: Geography. I interned at National Geographic right after graduation then received a prestigious fellowship through Middlebury which funded a self-designed participatory mapping project in the tiny Grenadine Islands split between the Eastern Caribbean countries of Saint Vincent and the Grenadines and Grenada. While these islands speak English, it took me a little time to fully understand and then speak the local dialect which is peppered with some words from the time of French colonization.
I completed a certificate course in the Azores on using geotechnologies to address climate change on islands and then returned to the USA to work at a small cartographic firm in Maine owned by a Midd alum before heading back to the Caribbean to attend graduate school in Trinidad and Tobago.
Now, for the past 5 years I've been working as a Cartographer at National Geographic Maps, and, when not doing my full-time job, I work part-time with my own cartographic firm, Tombolo Maps & Design, as well as with the international NGO, BirdsCaribbean. I don't have much opportunity to use my language skills these days, but my Arabic has come in handy with a few projects mapping in North Africa, as well as my Portuguese for a Moon Travel Guide for Portugal, and my Spanish has been useful for quick translations from our Spanish-speaking Caribbean partners at BirdsCaribbean. I'm also listening to a lecture on indigenous mapping in Portuguese right now—so I'm always finding ways to keep my brain engaged outside of English, despite "not doing anything" with my language skills!