The immersive and challenging experience at the School of Japanese will engage you at your current level while propelling you on to the next.
Apply Now
Inquire Now
Spend a summer at the School of Japanese and you'll experience the single most effective method for rapid language acquisition: a total immersion environment with the Language Pledge®—a promise to read, write, listen, and speak only in your language of study.
Japanese Program Options
Choose a program based on your language proficiency and goals of study.
8-week immersion program for beginner to advanced students who primarily want to improve language proficiency as rapidly as possible.
The graduate program is for students with superior proficiency who are pursuing a master's degree in Japanese.
Live in Language
Whether you're anticipating travel abroad, preparing to teach the Japanese language, doing graduate research, or exploring the popular culture of contemporary Japan, our programs will open the doors to linguistic and cultural fluency.
At the School of Japanese, we've created an atmosphere in which students from different levels feel comfortable communicating with each other. This mutual support gives you the freedom to speak up, ask questions, and help each other learn.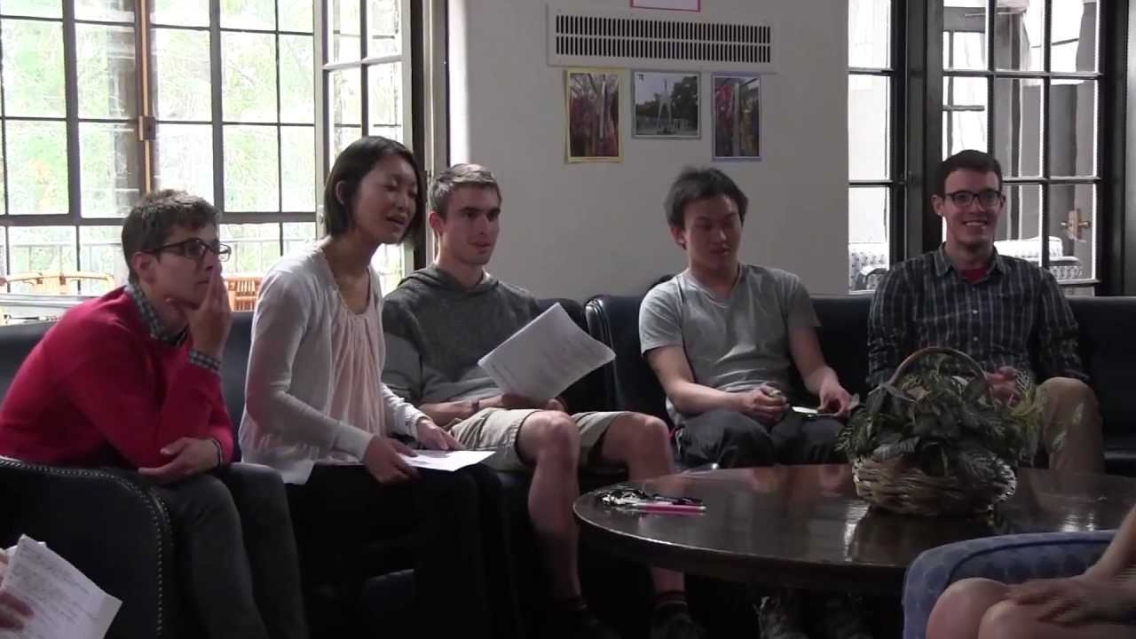 Japanese Program Overview
In class, you'll benefit from a top-notch faculty who will challenge and encourage you at every step, giving you the tools to rapidly improve your language skills.
Outside the classroom, you'll participate in organized co-curricular activities—including soccer, Japanese tea ceremonies, calligraphy, and karaoke—each designed to help you build new vocabulary while developing cultural fluency in Japanese.
Funding
Thanks to the support of generous donors (including Language Schools alumni) and Middlebury's commitment to providing an opportunity for as many students as possible, we are pleased to offer need-based financial aid and merit-based fellowships and scholarships. Thanks to the generous donation from Mayumi and Masao Oka, we have established TOBIRA scholarship for MA candidates.