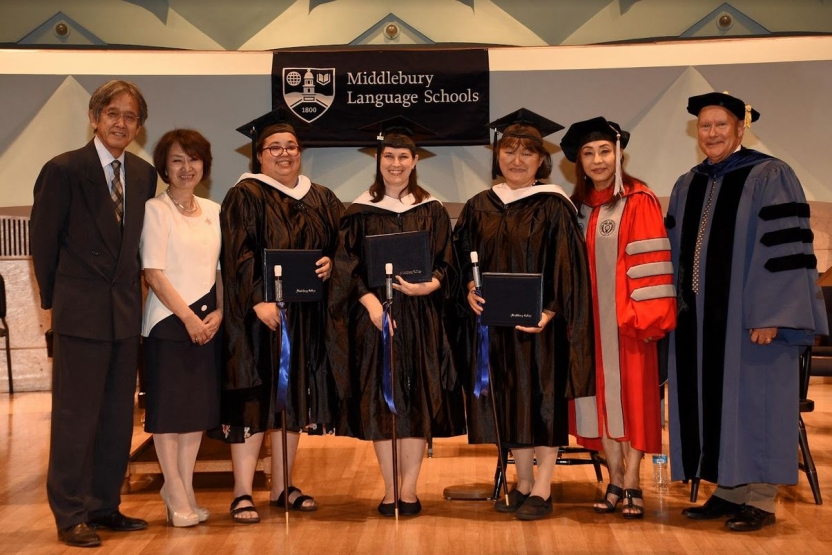 The Middlebury School of Japanese is pleased to announce the とびらスカラシップ Tobira Scholarship for Japanese Language and Culture master's students.
Funding
Funding consists of stipends up to $5,000 toward the cost of a Master of Arts in Japanese Language and Culture degree (tuition, room & board) with the condition that the candidate remain in good academic standing. Funding priority will be given to applicants who can attend the entire program (the program requires attendance during 2 successive summers and online courses during the intervening semesters). If awarded, students can also receive need-based financial aid.
Eligibility
The fellowship is merit-based and awarded to the most outstanding incoming applicants who:
Demonstrate at least at the Intermediate-High level proficiency using ACTFL proficiency scales in Japanese or N2 using Japanese Language Proficiency Test.
Seek to utilize (and enhance) their teaching knowledge and expertise to improve the study and teaching in their home institutions.
Express an intent to be actively involved in leadership in the field of Japanese language
Deadline
Applications are due by 11:59 PM EST, April 15.
Application Instructions
Please submit a complete Middlebury Language Schools application by April 15.
In addition to your application, submit an essay and CV or resume to the School of Japanese at Japanese-ls@middlebury.edu by April 15. Please indicate (500-600 words in PDF or Word) how you will use your studies at Middlebury to further the field of Japanese language education. The essay can be in English or Japanese.
Notification of the Scholarship
Fellowship recipients will be notified by email by May 5.
Contact
Please contact the School of Japanese at Japanese-ls@middlebury.edu for more information.