German School Alum Publishes Book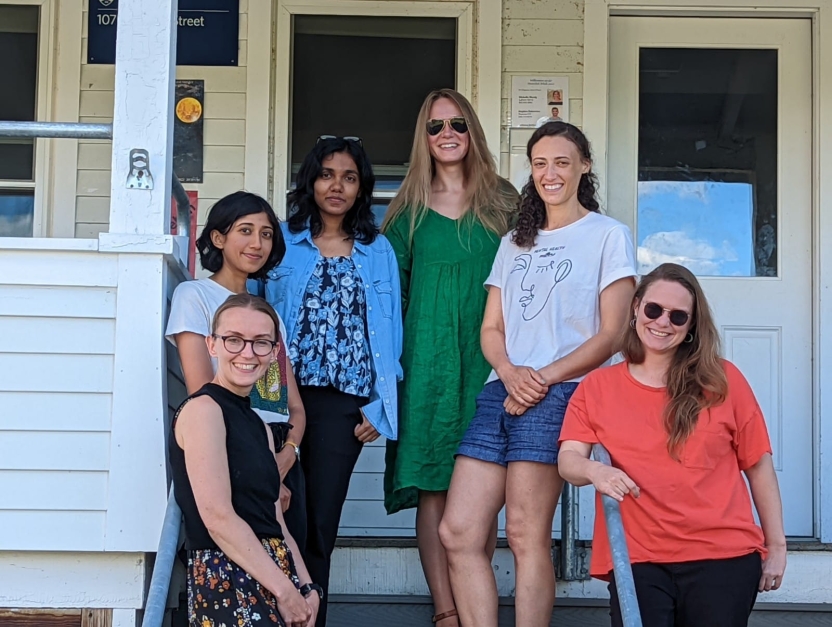 Akil Kumarasamy recently released her debut novel, Meet Us by the Roaring Sea. Akil is a recent alum of the 7-week German School with the Middlebury Language Schools.
Meet Us by the Roaring Sea is a science fiction book that takes place in the future but deals with the past—memories living in archives and hair follicles, an old manuscript about a group of female medical students trying to create a compassionate way of life through drought and violence.
Kumarasamy recently wrote a piece in The Atlantic about how W. E. B. Du Bois's romance novel, Dark Princess, helped with her writing and the creative freedom she found embracing "genre" fiction.
The novel centers around a young woman translating a manuscript after her mother's death. Along the way, the arrival of a childhood friend, a stranger, and an unusual AI project will force her to question her own moral compass and sense of goodness. How involved are we in the suffering of others? What does real compassion look like? How do you make a better world?
You can read excerpts of Meet Us by the Roaring Sea in the current issue of Harper's Magazine and on Lithub, and it's available for purchase at  Amazon, Greenlight Bookstore, Yu & Me Books, Indiebound, and your local bookstore.