Middlebury Language Schools offer Kress Fellowships, made possible by a generous gift from the Samuel H. Kress Foundation, to graduate students in European art history or art conservation. 
Funding
Fellowships cover the comprehensive fee (tuition, room, and board) to attend the Middlebury Language Schools in French, German, Italian, Portuguese, Russian, or Spanish. Travel expenses and books are not included.
Eligibility
Five fellowships are offered for graduate students in European art history or art conservation.
Fellowships are merit-based and intended for exceptionally qualified individuals. These fellowships are intended for graduate students in art history with a proposed focus on European art history or graduate students studying art conservation. Preference will be given to graduate students who have recently been accepted or are currently enrolled in the corresponding program at a Ph.D. granting institution in the United States. In exceptional cases, advanced undergraduates in Art History who are preparing for graduate study in the same field may also be considered.
Applicants need not be American citizens. Financial aid forms are not required for these awards, but students interested in attending the Language Schools have the option to apply.
Deadline
Applications are due by 11:59 PM EST, December 15.
Application Instructions
To apply for the Kress Fellowships, please submit a complete Language School application. Once the Language School application is submitted, you will receive a confirmation email in which you will find a link to the application for Kress and other merit scholarships.
Apply to the Middlebury Language Schools using the online application.

Submit your recommendation(s) and transcript(s) to complete your application. The recommendation is online and the transcript can be mailed or sent electronically. See the application instructions for full details.

Once you have submitted your Language School application, you will receive an email confirmation with a link to the application for the Kress and other merit scholarships.

Upload a current resume or CV.

Paste in the required essay: Please submit an essay (500-600 words) on the value of learning a language to further your graduate work. Preference will be given to those students who can demonstrate the urgent professional need for language learning based on experience and aspirations. The essay should illustrate why language skills will make an essential difference in research and scholarship in your field of European art history or art conservation.

Submit your application.
Notification of Fellowship
Students will be notified about the status of the fellowship by email on or around February 1.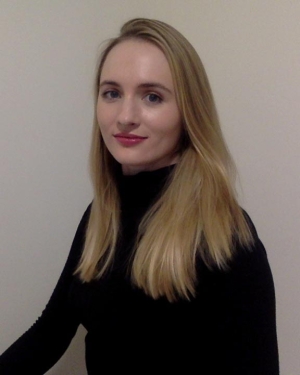 Natalie McCann
Columbia University Ph.D. candidate
Middlebury German School Kress Fellow
 
I needed to acquire reading knowledge of German as quickly as possible in order to conduct advanced research on works of art from the sixteenth and seventeenth centuries.
During my summer at Middlebury, I received thorough instruction in grammar, vocabulary, conjugation, and syntax. The program's unique immersion format allows students to make remarkably rapid progress in a short period of time. My speaking and listening skills improved tremendously, and I am thrilled to report that I am now able to parse primary and secondary sources written in German.
I would recommend Middlebury's language program to anyone, especially doctoral students who are preparing for dissertation research.
Kennis Forte
Queen's University Ph.D. candidate
Middlebury Italian School Kress Fellow
 
The language training I received at Middlebury's Italian School was invaluable on the research trips I took to northern Italy. I was able to navigate university and museum libraries, meet with religious leaders who care for the sites I study, and begin building relationships with local historians.
My ability to communicate in Italian continues to be crucial to the success of my research. Since leaving Middlebury, I have also used my language skills in museum internships and as the program assistant for my University's Venice Summer School. The Italian School helped me develop the practical skills necessary to use Italian in real-world situations, not just in academic settings, which has undoubtedly made me a better art historian.